When your employees travel for work, there's a lot to think about. And while many small to medium sized businesses may find it a challenge to meet their travel risk management (TRM) goals due to limited resources, the truth is, SMBs have the same duty of care responsibilities as larger firms. And neglecting these responsibilities could lead to some serious repercussions –not just for your employees, but for your company as well. Don't worry, we're here to help! Use our checklist below to help ensure your organization, and your travelers, are prepared for the uncertainty that business travel can bring: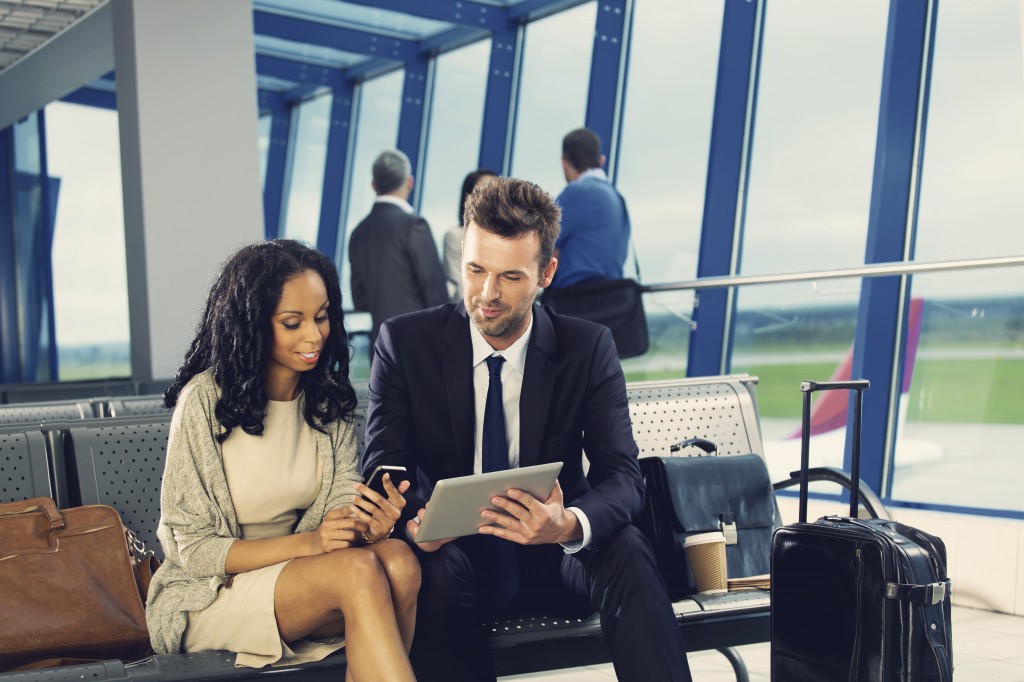 Assign Designated Representative(s):

 The first step is to make sure you have at least one designated representative in your company who can be the point of contact for anyone who travels – domestically or internationally. This representative should be established prior to any travel taking place and should be formally introduced to your entire organization. If possible, we recommend that every organization has three designated contacts so that someone can be available at all times in case of an emergency.
Delegate Authority:

  Consider the role of each designated representative and each member of your leadership team. In the event of a crisis, you need to know exactly who is responsible for what. Prior to a trip, sit down with your crisis response team and have a discussion about the possible scenarios that could happen while your staff is traveling abroad and what role every member of your team will play.
Provide Authorization: It's important to give your designated representatives the ability to authorize expenses. Why? When a traveler is hospitalized out of the country, often their primary insurance will not guarantee medical expenses. If you're prepared for this possibility, your staff or your TRM provider can reach out directly for authorization and ensure that the medical expenses are handled so as not to delay medical care.
Provide Health & Safety Information: One of the best ways to protect your employee's health and safety while they are away is to provide them with information about the destination they are traveling to before they leave. A TRM provider like On Call can easily assist with this information, or you can research on your own. This includes all relevant health and safety information, from political unrest, military and terrorist activities, to

infectious diseases

, vaccination advice, natural disasters, weather conditions, driving rules,

cultural etiquette

and even air quality.
Educate on Available Resources:  Confirm that your travelers are aware of the nearest hospital or emergency facility. If they are leaving the country, do they have access to the local emergency numbers? Do they have the phone number to your company's TRM provider and the number to the designated representative(s) in your office? Advise your team to program these numbers into their phones beforehand so they're not scrambling when the time comes.
Check Itineraries:

Once a trip has been booked, ask for a full copy of the itinerary, including any layovers and lodging details.  Employees should check in with you daily via telephone or email and continually provide you with updates as they move from one location to the next. Request to be kept in the loop during their trips should they experience any cancellations, delays or problems. In the event of a catastrophe, you need to know exactly where your staff is. If you have a TRM provider, share your employee's itineraries with them so that the information can be imported into their travel tracker. Many tracking systems will tell you exactly where your employees are at all times and provide you with travel alerts and warnings.
Commonly Forgotten Items:

There are several things that people may not think about providing to their company in advance, but in the event of a medical evacuation, having a copy of vital documents is crucial. This can expedite the evacuation process and allow a patient access to the care they need sooner. These items include:
Visa (if they are traveling to a country with a specific visa requirement)

Primary health insurance information

Copy of prescriptions – including eyeglasses and contacts
Emergency Contact:

In addition to leaving copies of their important travel documents and information with you, remind your staff to leave a copy with their personal emergency contact as well.  Someone at home should also know where the employee is and how to get in touch with them, as well as the contact information for their TRM provider.
Not sure you have the resources you need to accomplish everything in this checklist? Contact us today to learn more about our holistic – and fully customizable  – travel risk management programs.
Safe Travels!
For over 25 years, On Call International has provided fully-customized travel risk management and global assistance services protecting millions of travelers, their families, and their organizations. Contact us today and watch our video to learn more. You can also stay in touch with On Call's in-house risk management, travel health and security experts by signing up for our quarterly Travel Risk Management (TRM) newsletter.