In recent years, we've encountered a lot of turmoil around the world. In 2011, political upheaval in Egypt changed the tourist-friendly country into a destination that many considered unsafe. The events in Egypt quickly sparked the Arab Spring with political uprisings and civil unrest occurring throughout much of the Middle East. And while the Middle East has certainly had its fair share and ordeals, even popular and peaceful London experienced a wave of riots in 2011.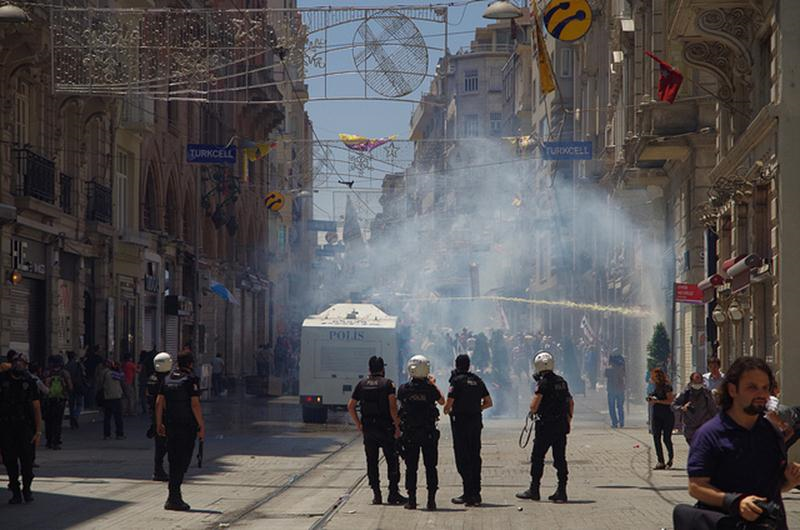 In some cases, such as that of London, the events were quickly controlled and didn't pose any major threats to travelers. On the other hand, travelers in Egypt were at risk and needed to exit the country quickly. How? That's where political evacuation comes into play.
Business, and even leisure, can take us to countries that are politically unstable. Even destinations that may seem safe could have tensions bubbling under the surface. These tensions can bubble over when something finally tips the scale – for example, the anti-Islam film that sparked further turmoil in the Middle East last September. Political evacuation becomes necessary when unrest in that area places a traveler in serious danger and they aren't able to leave by normal methods (for example, getting a taxi to the airport and taking a commercial flight home). Depending on the type of political evacuation coverage you have, often your travel assistance provider's security team will evaluate the local situation. If it's determined you're in imminent bodily harm, they will then determine the safest way to get you out of harm's way and, ultimately, to a safe location outside the country.
A lot of work goes into evaluating the situation on the ground, and security teams work around the clock to monitor evolving events. Because an unstable political or military situation can change at a moment's notice, it's important to follow the advice your travel assistance provider gives you. Do not assume because the neighborhood you're in appears safe, that you don't need to follow the security team's recommendations.
Once the security team has determined the best way to move you quickly and safely, they will arrange and/or pay (depending on your program) for your transportation to the nearest safe location. This could vary depending on the situation and location but could include anything from transportation in an armored vehicle with security personnel, to a chartered private flight if the local airport has been shut down or compromised. It could even include transportation by boat if you're near a coastline. Once you have been transported to the safe haven, you may even be eligible for transportation back to your home.
Don't forget—the specific details of your political evacuation coverage will depend on the program or membership in which you're enrolled. If you're traveling for business, check with your employer. Many organizations will partner with a travel assistance company like On Call International to provide services like political evacuation to their employees. If you're traveling for pleasure, it's a smart (and safe!) move to enroll in a travel assistance plan that includes political evacuation coverage. Our Deluxe Membership includes political evacuation coverage up to $100,000 for individuals and families and even includes natural disaster coverage, travel companion return and pet return.
To determine whether political evacuation coverage makes sense for your next trip, contact your travel assistance provider or visit the State Department's

Country Specific Information pages

. Once you select the country from the dropdown, refer to the "Threats to Safety and Security" section on the page. It's also a good idea to keep a careful eye on the State Department's travel warnings and alerts.
Want to learn more?
On Call's clients are encouraged to consult with us for the most up-to-date information on their destinations and recommendations around risk prevention and travel health planning. For everyone else, please feel free to get in touch with us for more information, as well as how On Call can help protect your travelers with our customized travel risk management and assistance programs.
For over 25 years, On Call International has provided fully-customized travel risk management and global assistance services protecting millions of travelers, their families, and their organizations. Contact us today and watch our video to learn more. You can also stay in touch with On Call's in-house risk management, travel health and security experts by signing up for our quarterly Travel Risk Management (TRM) newsletter.