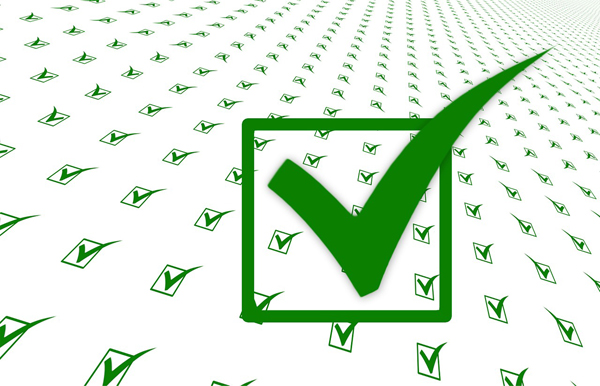 When we think of travel checklists, we often think of things that need to get done before a trip. After all, aside from unpacking, there isn't much to do when you get home anyways. Right? Wrong! In fact, neglect to take care of certain things when you get back, and you're just asking for more stress in the long-run. Check off the following post-travel tasks to help ensure a smooth, healthy and worry-free return.
√  Avoid Getting Sick: After several late nights, consecutive meetings and heavy restaurant meals, it's easy to get stuck in a post-travel health rut. And since our immune systems are our natural lines of defense against illnesses, it's important to revert back to your healthy habits ASAP. Exercising, eating healthy foods, limiting your alcohol intake, reducing your stress levels and getting plenty of sleep are just a few things you can do to boost your immune system. Recent medical research also suggests that eating foods with probiotics can help maintain a strong immune system.  However, since the FDA does not regulate probiotic supplements, stick to probiotic-rich foods, such as yogurt, kefir, miso, tempeh and sauerkraut.
√  Recover slowly: Nothing's worse than arriving home from a trip only to spend the first few days jet-lagged and feeling like you've been hit by a truck. The basic rule of thumb is that you should factor in one day of recovery for every time zone shifted during eastward travel, and one day of recovery for every one and a half time zones for westward travel. This basic calculation might not hold true for every person and every situation, but it's a good starting point. That said, if you can't take a full recovery day before heading back to work, at least plan for some extra rest and relaxation upon your return.
√  Check your statements: Within a day or two, check your credit card and bank statements for double charges, unauthorized spending, or any other types of suspicious activities. Don't forget that if you buy something from another country with a U.S. credit card,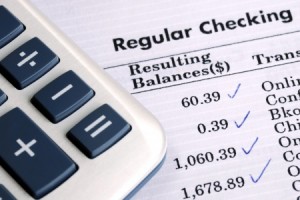 the bank may charge you a conversion fee (aka foreign transaction fee). And now that you've dotted your i's and crossed your t's, go ahead and hand in that expense report before you forget! According to a recent study conducted by Certify, 47% of the surveyed companies said their biggest pain point surrounding expense management was their employees' failure to submit expense reports on time… and 42% of employees losing receipts! Need an easy way to keep track of your receipts? Take pictures of them with your phone.
√  Check your rewards. Since many frequent flier and hotel loyalty programs don't reward you until after your travels, check your statements to make sure you've been granted what you've been promised. That means you should hold on to all applicable receipts until you see the proper rewards on your accounts.
√  Take Action: Travel can be inspiring. Perhaps you saw a great presentation at an industry conference and would love to purchase the speaker's book—or maybe you want to learn the local language so things are a little easier to navigate next time you return. Wherever your travel inspirations lie, take action before these moments become distant memories. Make a note to yourself and schedule time in your calendar to act on these inspirations before you get swept back into your daily routine.
√  Make insurance claims: While this may not be exciting, it's a necessary part of travel if something goes wrong — and it needs to get done ASAP. Why? Often there are time limits in the fine print of your policies, and if you wait too long, you may be ineligible for coverage.
√  Build in some transition time: Instead of diving head first into meetings or back into a project, try to push those things to the second day of your return. That way, you can spend some time playing catch-up — this could include plowing through emails, re-connecting with your team, returning phone calls and even getting back up-to-speed on important projects. Protect this time like you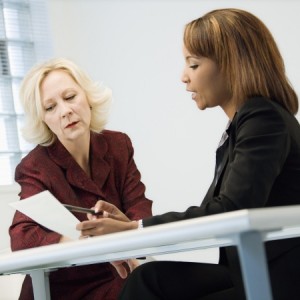 would any other important meeting or appointment and block this time in your calendar (if it looks like you're available, people are going to try to distract you!). For instance, if you normally take 30 minutes to go through your inbox in the morning, multiply that by the number of days you've been out—and that's the chunk of time you need to protect for getting caught up on your emails.
√  Prioritize & Delegate: Now that you're up-to-speed as to what's (back) on your plate, ask yourself some honest questions about your tasks and to-do list. Which activities crept up that aren't a high return or aligned with your strategic goals? Have a talk with your boss about either pushing these tasks out or delegating them to someone else. Delegation not only improves your communication and leadership skills, but also helps relieve stress. Once you decide what you're delegating, make sure your "delegate" has all the information they need to complete the job. If you're confident they understand and accept the requirements, only check in on those items as needed. The key is to let your delegate do the work and not to micromanage — if you build in checkpoints for follow-up while outlining expectations initially, you'll come across much less overbearing.
√  Create a to-do list for next time: Often times when we travel, we think of things in retrospect. Did you forget to pack something that would have come in handy? Did you commit any embarrassing "cultural faux pas?" Is there a restaurant you didn't get a chance to try? Whether it's a document on your desktop, a note in your smartphone, or a running travel checklist you refer to before traveling, write these things down and put them in a safe place… for next time!
Safe Travels!