Post updated on 12/11/18.
What would you do if your passport was lost or stolen while traveling overseas? The bad news—it could eat up a little bit of your time, money, and patience (and potentially delay your trip). The good news? If you're prepared and know what to expect, you can actually make things a lot easier on yourself. Here's what you should know (and do) if your passport is lost or stolen while traveling abroad: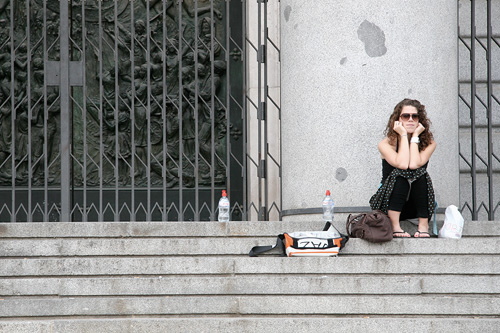 1. File a Police Report ASAP
This is especially important if you plan on claiming the cost of replacement on your travel insurance cover. A police report will also validate your information should someone try to use your passport illegally. Make sure before you leave the police station that you have a copy of the report for your records.
Caution: Filing a police report can be quite frustrating if you're experiencing language barriers with the local authorities. On Call clients can call us for 24/7/365 for language interpretation services, and those who remember to pack a few extra copies of their passports may also have an easier time filing a report.
2. Locate Nearest U.S. Embassy or Consulate
Once you've located the US Embassy in the country you're visiting (for a complete list, click here), you will need to schedule an emergency appointment. Generally, appointments are available Monday-Friday mornings (excluding Federal Holidays) and there are no walk-ins allowed.
3. Apply for a New Passport
This must be done in person and you will need to bring the following documentation with you to your appointment:
Note: If you have an extra copy of your passport with you, it could help streamline/expedite the process of proving your identity to a representative.
Police report
Passport photo—if you do not already have an extra photo handy, there are often stores and businesses located near the U.S. Consulate or Embassy where you can get passport photos. Either way, make sure your passport photo meets the State Department's specific passport photo requirements.
Extra credit: Pack a few extra passport photos whenever you travel abroad.
A copy of your travel itinerary which includes your plans for leaving the country
Payment—while the specific fees for services are the same as if you were in the U.S, embassies and consulates overseas can only accept your payment in cash in U.S. or local currency on site (or in some cases via credit card). And unlike acceptance facilities located in the U.S., they don't accept personal checks.
Check the website of your embassy or consulate to see what forms of payment they are able to accept.
4. Wait it out
You should receive your new temporary US passport within 24 hours. This passport is only good for one year and will need to immediately be renewed and replaced with a traditional 10-year passport once you have returned back to the United States. If for some reason the application process or waiting period disrupts or delays your trip, our travelers can contact us for help with rescheduling their travel plans.
While having your passport lost or stolen could put a damper on anybody's trip, we hope this information helps get you back on your way safely and quickly. For more information on how On Call can help during any type of travel emergency, contact us today.

Safe Travels!
Image Credit: Oscar Alexander