Whether you're away on business, studying abroad or even vacationing with your family, personal safety should always be top of mind. And with a little common-sense, vigilance and preparation, you can dramatically reduce your exposure to safety issues during your trip. Check out our five tips for staying safe, no matter where your travels take you: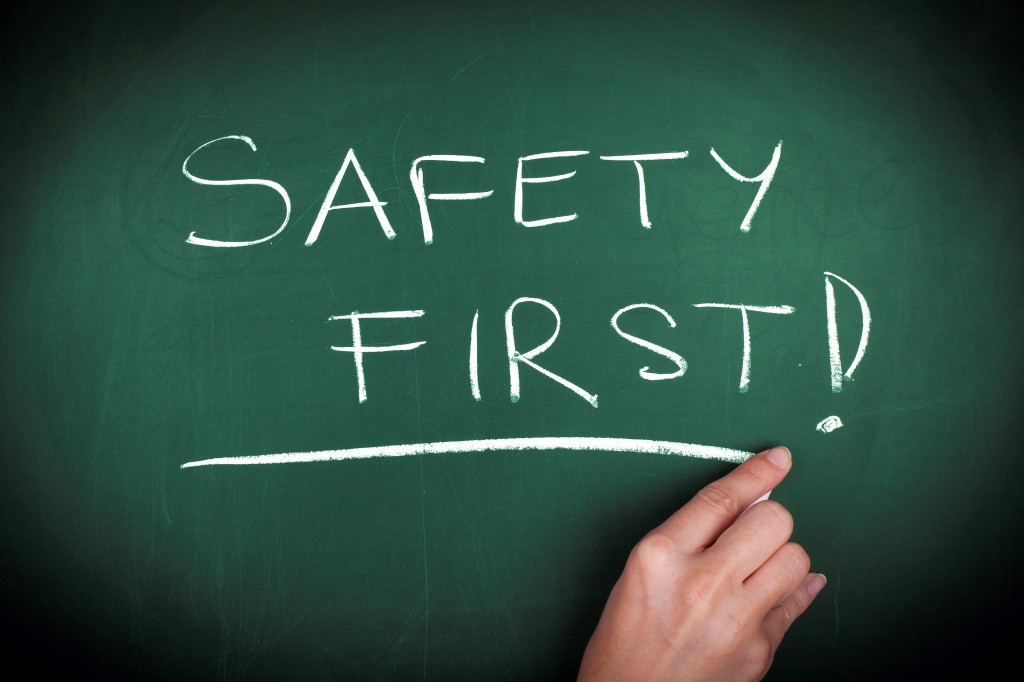 Plan Ahead: Do destination research prior to your trip. The State Department's Traveler's Checklist offers a step by step guide before leaving home, which includes checking for travel warnings or alerts in your destination and ensuring you have all necessary documentation. You should also use the State Department's destination pages to research safe places to visit, areas of high crime and parts of the city you should avoid. Also, look on the CDC and WHO's sites to ensure you have the necessary vaccinations and that there are no health risks you should be concerned about in your destination. Program important numbers into your phone including the country's 9-1-1 equivalent and your travel risk management provider. Make sure to enable international dialing on your phone and that you're well-versed on how to place an international call (it can be trickier than you think!).
Let Others Know Where You're Headed: Before a trip abroad, whether you're traveling solo or with a group, it's important to let others know where you'll be. Enroll in the U.S. State Department's Smart Traveler Enrollment Program (STEP). This program allows the government to contact you easily in the event of an emergency and provide you with up-to-date alerts (there's also an app for that!). Also leave a copy of your itinerary, your hotel information and a contact number with a family member or friend. Letting someone know where you'll be traveling and when you're coming home is an extra layer of protection should anything go wrong.
Try to Blend In: Theft is an issue in many countries. Keep this in mind while packing for your trip and consider leaving anything precious or expensive at home. Walking around with a flashy watch or covering yourself in lavish jewelry is a good way to alert potential thieves that you're a target. If you are bringing expensive items for an important event or can't live without your favorite items, leave them in the safe at your hotel and only wear them when necessary. Avoid bringing apparel that will signal to locals that you're not from the area (such as a shirt with your favorite sports team) and keep the country's local dress codes in mind. Many criminals target Americans and can easily identify them by their clothing. It's also important to be cautious when speaking to locals or asking for help in a touristy area or in an isolated place. A common scam is for locals to ask visitors for help or strike up a conversation while someone else steals the traveler's wallet, purse or valuables.
Keep Your Documents & Money Secure: Make several copies of your passport and credit cards before leaving. Leave one with a family member or friend at home and take the rest with you in the event your documents are lost or stolen. It's best to keep your passport and any copies locked in a hotel safe. If you're staying in a hostel or in a private accommodations rental, consider purchasing a TSA secure travel lock. If you need to carry your passport with you while you're out and about, consider a money belt or travel wallet where you can also store cash and your identification. Know where your personal belongings, bags and luggage are at all times and keep them as close to you as possible.
Personal Safety:  Although this may seem like a no brainer, it's important to keep an eye on how much alcohol you consume. Whether you're traveling in a large group or by yourself, those who overindulge can make themselves vulnerable targets. Keep your drink with you at all times. If you have to set it down and walk away from it, order a new one. Be vigilant of where your money is and be attentive of who is around you. If you are feeling uneasy about a particular individual or situation, speak to a staff member or wait near others until he or she leaves.  Never get into a stranger's vehicle. Make sure you're aware of what a reputable taxi looks like in your destination, and keep an eye out for important markers like a company name or a cab number. Never signal to anyone that you are lost or out of place. Walk as though you know where you're going – even if you have no idea. Stopping in the middle of the sidewalk, constantly staring at your phone for directions or pulling out a map will signal to criminals that you're vulnerable.  Be alert when walking in the street as pedestrians may not have the right of way and road rules are not in the same in every country. Use apps like Google Maps or MapQuest to find important locations in relation to your hotel, including the U.S. Embassy or Consulate, English-speaking hospitals, pharmacies and the local authorities. And of course, in the unlikely event you experience a security emergency while traveling (or any kind of emergency for that matter!) you can always contact us for around-the-clock assistance.
Safe Travels!