Your trip is booked and now it's time to iron out the details — one that comes to mind: how will I phone home? The good news is that you have plenty of options. The not-so-good news? Placing a call from abroad can be a tad tricky.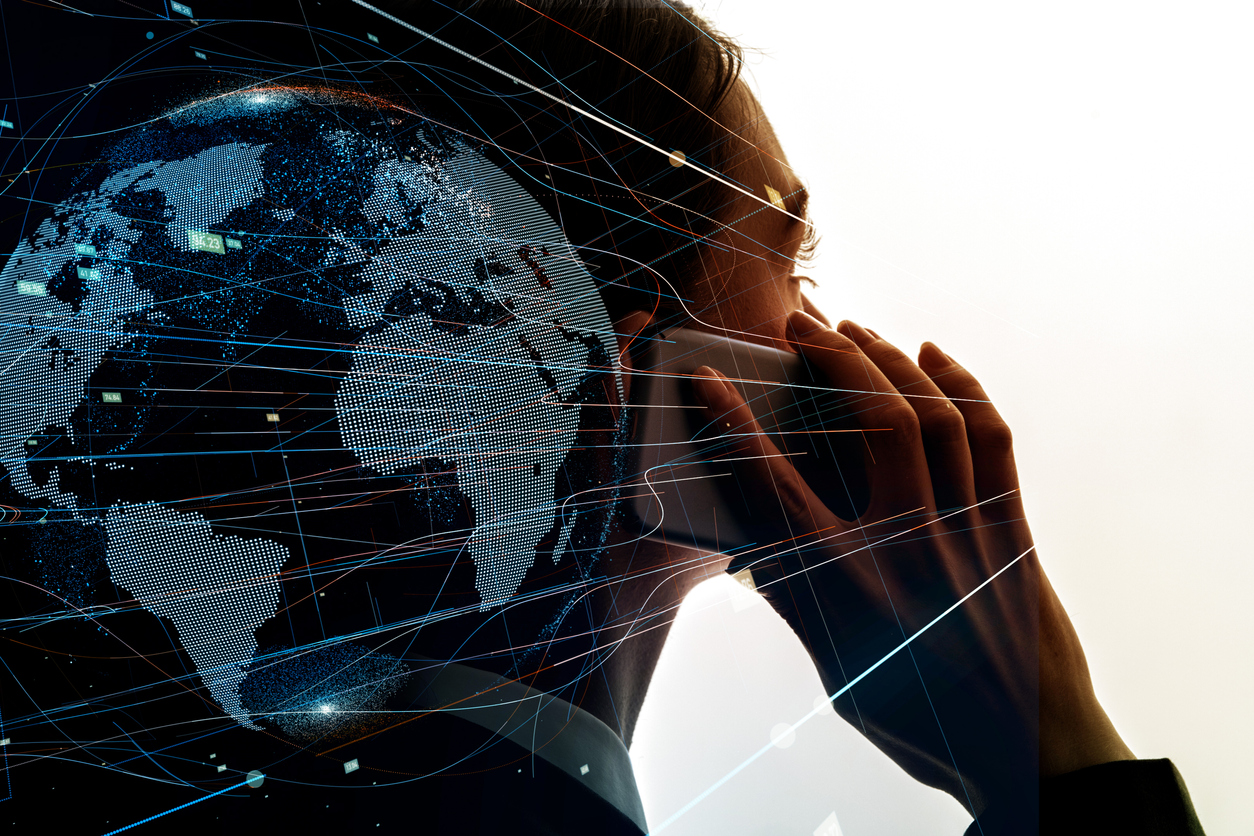 For example, we know someone who spent an entire afternoon trying to place a call to the U.S. from a suburb of Athens!  While she enabled international calling on her cell phone for emergency purposes, her potential roaming charges were enough to feed a small army — and we all know using your hotel's phone is a financial no-no. So when the hotel concierge told her that it was easy as 1-2-3 to purchase a calling card and make her call from a pay phone, she couldn't be happier…after all, she was headed downtown to grab lunch anyways. But here's how it really went: she searched every store she passed and no one sold calling cards. After some trial and error (and subjecting herself to tourist status by asking every friendly face she saw), she realized that the street-side newspaper kiosks sold the cards. Problem solved, right? Wrong! Not only were the card's instructions and prompts in Greek, but she also couldn't find a functioning pay phone to boot. Four hours later, she was finally able to make her call.
If that didn't sound like fun and you're headed overseas, read on to learn how you can make an international phone call … without losing a whole afternoon:
Buy a Calling Card: We know what you're thinking, but hear us out: if you purchase a calling card before you leave, that's half the battle!  There are tons of sites that sell them online — for example, Callingcards.com even offers international usage and rate charts for side-by-side comparisons. Make sure you read the details and fine print as some cards apply hidden extra fees for activation, maintenance and/or if you're using your cell phone.  And remember that pay phones aren't as common as they used to be, so wear your sneakers and be prepared to do a little walking.
Know How to Dial: It's okay if you don't know how to actually place the call — it's not common knowledge! To make a phone call from one country to another, use this simple rule of thumb:
Country exit code + destination country code + phone number (here's a handy list of destination country codes and exit codes).
For example, to make a call from France to the United States, you would dial 00 (France's country exit code) then 1 (the United States' country code) and then the U.S. phone number. 001 xxx-xx-xxxx
On the other hand, a call from France to Italy would be dialed as follows: 00 (France's country exit code) then 39 (Italy's country code) then the phone number (for example, for Rome, dial 06 and then the 8-digit phone number). 00 39 06 xxxxxxxx
Bring Your Cell Phone: This is the road most traveled but comes with a few caveats. The first thing you'll need to consider is that your phone might not work. Your destination either has a GSM or CDMA network — GSM is the international standard and CDMA coverage tends to be less universally available. Check with your cell phone carrier; if your phone is not compatible with your destination's network, they should be able to recommend logical next steps for getting a compatible phone for your trip. For instance, some carriers give their customers the option of renting or purchasing a global phone that can be used overseas. For even more tips on using your smartphone abroad, click here.
Get a SIM Card: If you have a phone with GSM capabilities and your cell phone provider has confirmed it will work in your destination, you can avoid roaming fees by purchasing a SIM card. Like calling cards, they can be purchased before your trip, but in many locations, it's quite easy to find them…. you may even see SIM card vending machines. Something to keep in mind is that every time you change your SIM, your telephone number will also change — if this gets on your nerves, consider buying a global SIM card instead of a country-specific card.  Also, mobile phones sold in the U.S. are "locked" to a single network, so if you take out their SIM, it's useless. Therefore, you will need to remove this protection (with your carrier's permission!) before using it abroad.
Opt for an International Plan: While it's typically free to enable international calling, actually placing the call is a different story. If you don't have a GSM phone with a SIM, an international calling plan may be the way to go. You'll pay a little extra upfront, but it will lower your per-minute voice, text, and data rates.
Rent (or Buy) a Phone: If you're a frequent international traveler and/or have an extended trip planned, you might consider buying or renting an unlocked GSM phone to avoid the hassles with your cell phone carrier. That way, you can easily swap out SIMs as needed.
Take advantage of Free Wi-Fi: Internet-based VOIP services like Google Voice or Skype are cost-effective and easy to use. For example, Skype's claim to fame is their free Skype-to-Skype call service — with click of a button, you can communicate with anyone who has a Skype account right from your computer, tablet or even smartphone.
And don't forget: If you need emergency travel assistance, you can even call us collect from anywhere in the world!
Want to learn more?
On Call's clients are encouraged to consult with us for the most up-to-date information on their destinations and recommendations around risk prevention and travel health planning. For everyone else, please feel free to get in touch with us for more information, as well as how On Call can help protect your travelers with our customized travel risk management and assistance programs.
For over 25 years, On Call International has provided fully-customized travel risk management and global assistance services protecting millions of travelers, their families, and their organizations. Contact us today and watch our video to learn more. You can also stay in touch with On Call's in-house risk management, travel health and security experts by signing up for our quarterly Travel Risk Management (TRM) newsletter.