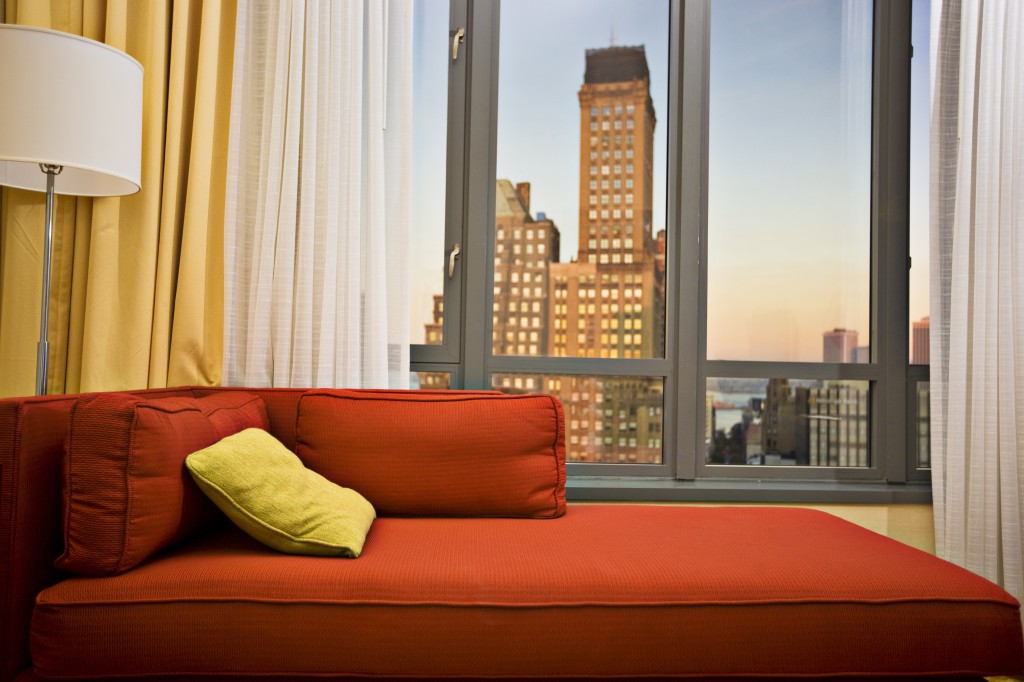 A popular trend in the business travel world, sites like Airbnb allow people to rent rooms in someone's home, cottage or apartment for low nightly rates. Budget-conscious companies are embracing these services, and their travelers who prefer the comforts of home (and the ability to live like a local!) aren't complaining. However, if your company is using private rental accommodations sites, it's important to encourage your employees to choose their bookings wisely. Here's how:
Make Sure it's Legal: In light of the legal woes online renters have faced these past few years, keeping rules and regulations top of mind can help avoid potential headaches later on. For example, in many cities it's illegal to have paying guests for less than 30 days; unless, of course, the property is a licensed hotel, bed-and-breakfast, or other similar business. Ask for a copy or scan of the pertinent verbiage in your host's lease that allows subletting or short-term rental activity. A conscientious host with nothing to hide will typically have this information readily available – or at least won't seem 'put off' by your request to see it.
Read the Listings Carefully: Pay close attention to what's included…and even more attention to what's not. Remember, rental hosts will typically highlight their rentals' most appealing features in their listings (can you blame them?), so ask plenty of questions—and make sure you understand the host's cancellation policy and your site's guest refund policy before submitting a reservation request.
Be Cautious: Yes, private accommodations rental sites have security measures in place for their guests, but it's still important to follow common-sense safety practices when looking after your valuables—and yourself. Check for verified phone numbers, connected social networks, and references; and, be sure to read reviews left by other guests. It couldn't hurt to ask for complete profile verification before booking as well. Additionally, all payments and communications should be handled on your rental company's website to better protect your information and reduce the risk of fraud.
Be Honest and Upfront: If you're unhappy with something, talk to your host as soon as possible. Many hosts pride themselves on their accommodations and will do their best to rectify any issues. Staying silent and only mentioning the issue in your post-stay review is a private renter faux pas! Some hosts depend on renters to pay their mortgage and want to keep you happy. Another note on etiquette: establishing a local connection is one of the strong selling points of the private rental experience and a little conviviality goes a long way. So if having a conversation with someone you just met sounds worse than having a root canal, you may want to consider alternative accommodations.
Have a Back-up Plan: If you arrive at your booking and are a little unsure about the area or your host, don't be afraid to make other arrangements. In fact, we can help you do just that—as well as provide you with useful destination intelligence before you leave (which can often help prevent this type of conundrum from happening in the first place!). Many organizations partner with companies like On Call to provide these types of travel emergency services to their employees. If your company doesn't, you can buy your own—our single trip memberships start as low as $55.
Safe Travels!