2016 has certainly been an eventful year to say the least. From the rise of eco-tourism and commercial flights to Cuba from the U.S., to the devastating attacks across the world, we've certainly had our share of ups and downs in the travel sphere. How many of these events affected your travel plans this year?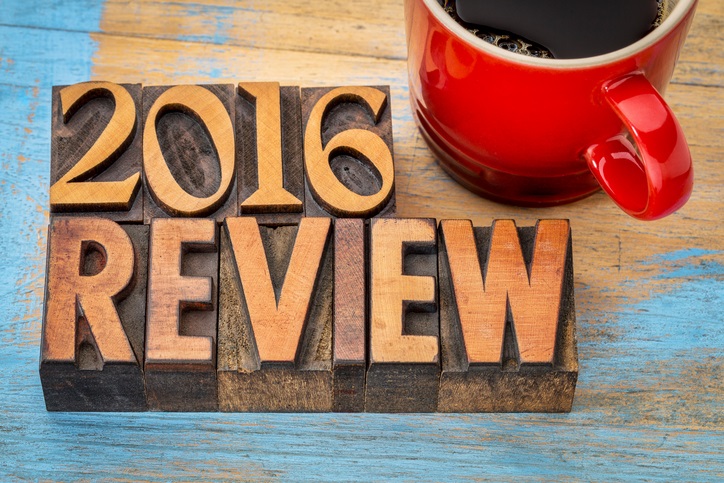 Brussels: On March 22nd the world was shaken when Brussels was hit by three suicide bombing attacks. Two struck the Brussels Airport in Zaventem and the third was at the Maalbeek metro station located in the center of Brussels. The death toll reached over 30, and more than 300 people were injured. The attack caused multiple forms of transportation to temporarily shut down including metro stations, buses and train services. Additionally, all flights at the Brussels Airports were canceled until the next morning. Following the attack, the U.S. State Department issued a temporary travel alert advising U.S. citizens to take extra precautions and safety measures–particularly in public places or when using public transportation.
Zika: The most talked about health topic of the year was, without a doubt, Zika. Zika is a virus transmitted by the Aedes aegypti mosquito.  The year began with a Public Health Emergency for International Concern from the WHO and an Alert – Level 2 for travelers in affected areas from the CDC. The Zika virus was first thought only to be a risk to pregnant women who could transmit the virus to their unborn babies. Now medical experts say that severe neurological complications could arise from the disease and could affect anyone. Although there is no vaccine or cure for the disease at this time, with proper mosquito prevention techniques, travelers can severely lower their risk of infection.
Istanbul: The Ataturk Airport in Istanbul was hit with a surprise attack on June 28th. The attack started with gun fire and was quickly followed by the three gunmen detonating their suicide bomb vests. Many airport workers were killed or injured during this attack, resulting in at least 40 dead and over 200 injured. Flights departing from the airport were halted, but arrival flights continued until they were eventually diverted. The airport reopened only five hours after the attack in an act to prove that Turkey would not be brought down by the attack and the country would stand together in solidarity.
Eco-Tourism: While 2016 has been full of some alarming news headlines, there have also been some positives. There's been a rise in eco-travel or, as its more commonly known, eco-tourism. Experts have predicted that green travel is only expected to grow and that it will be a top travel trend in 2017. Eco-tourism is the act of traveling conscientiously to areas that specifically strive to preserve the environment and important species. As we continue to learn more about how our actions can negatively impact the planet, many people have become more conscientious of where and how they're traveling so they can leave a smaller carbon footprint.
Nice, France: While hundreds of people were celebrating Bastille Day in Nice on July 14th, their festivities were cut short when an unidentified driver fired a gun at the crowd before driving his cargo truck straight into them. This famous celebration of French independence draws tourists from around the world and eighteen countries were represented by individuals attending the parade. The attack resulted in over 80 deaths and injured more than 400 bystanders, while the gunmen was shot and killed by police. Several countries, including the United States and India, offered their support to France during this difficult time.
Note: Following numerous attacks in Europe this year, the State Department issued a travel alert for all of Europe advising United States travelers to exercise extreme vigilance. While there is specific concern surrounding festivals and holiday events, travelers are encouraged to take extra precautions in popular tourist destinations and busy areas.  
Summer Games: This year's Summer Games took place August 5th-21st in Rio de Janeiro, Brazil. Rio was the first city in South America to ever host the event. There were a lot of health and safety concerns when Rio was selected to host the Games, specifically due to Zika and the country's transportation and healthcare options.  However, when all was said and done, many considered the Games to be a huge success. Brazil proved its ability to host a major event and just fewer than 100 Olympic and World Records were broken–with the United States taking home the highest number of gold medals.
Commercial Flights to Cuba: Cuba is country full of rich culture and history and is on the bucket list for many travelers. In late 2014, restrictions loosened on travel to Cuba and travelers are now able to travel freely if their trip falls into one of twelve approved categories.  Following this news, over 3 million people visited Cuba last year and this year, JetBlue became the first airline in more than 50 years to offer regular commercial flights to Cuba.  Now, multiple airlines – including Delta and Southwest – have followed suit to offer commercial flights and travel to Cuba is predicted by many to be one of the top travel trends of 2017.
Happy New Year and Safe Travels!