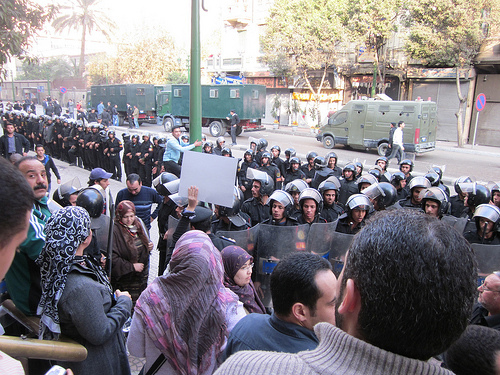 From the security crisis in Egypt to the recent typhoon that devastated the Philippines, 2013 certainly was neck and neck with last year in terms of noteworthy travel headlines.  As December comes to an end, we've compiled a list of some of the most significant travel stories that shook the world this past year:
Security Threats in Egypt: On July 3, 2013, the Department of State ordered the departure of non-emergency U.S. government personnel and family members from Egypt due to ongoing political and social unrest. The situation grew even more unstable when former President Mohamed Morsi refused to step down despite a 48-hour deadline imposed by the military.  Millions of activists participated in nationwide protests calling for Morsi's removal, and these demonstrations took a violent turn in a number of areas as opposition groups clashed with rival Islamist supporters of Morsi.  Government and medical sources reported that dozens of people were killed and hundreds more wounded across the country.  On May 9th, a U.S. citizen was attacked with a knife outside of the U.S. Embassy after being asked whether he was an American. On June 28th, another U.S. citizen was killed during a demonstration in Alexandria.  Westerners and U.S. citizens were also caught in the middle of clashes and demonstrations. The travel warning, currently still in effect, has been updated several times since July.
Boston Marathon Tragedy: The city of Boston, Massachusetts, was hit with terrible tragedy on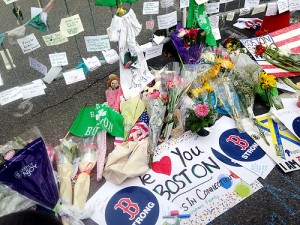 April 15th, 2013, when two explosions near the Marathon's finish line killed three people and injured dozens more. The senseless terrorist attack caused the city to shut down (Boston declared a no-fly zone over the explosion area for the remainder of the day) and also led the United States' major airports and bus lines to heighten travel security.  Travelers had to quickly prepare for security precautions such as random bag checks at airports and bus and train stations all over the country, and many outgoing flights to Boston were either cancelled or delayed.
Tornados in the Midwest: The Midwest suffered devastating storms this year, starting with the 2-mile-wide tornado that tore through the Oklahoma City suburb of Moore in May, killing at least 51 people while destroying entire tracts of homes, piling cars atop one another and trapping two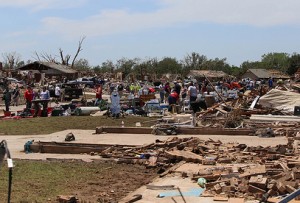 dozen school children beneath rubble. The tornado prompted President Obama to declare a major disaster area in Oklahoma, while the U.S. Federal Aviation Administration (FAA) imposed a flight restriction that allowed only relief aircraft in the area, grounding dozens of flights to and from Oklahoma City. In November, severe storms struck the Midwest again, killing at least six people in Illinois and injuring dozens more, also causing thousands of power failures across the region. The tornadoes also caused damage to 12 counties in Indiana as well as in Missouri, where more than 35,000 customers had lost power. More than 230 flights were canceled at O'Hare International Airport because of the weather, and many other flights were delayed. Flights were also delayed at Midway Airport in Chicago.
Kenya Mall Attack: On September 21st 2013, armed Islamist militants stormed the Westgate Mall in Nairobi, Kenya – a high-profile shopping center in the country frequented by wealthy Kenyans, expats and tourists – and killed 68 people. The siege at the mall continued for several days and five U.S. citizens were confirmed injured in the attack. Prior to the terrible events, the mall brought a sense of familiarity in a land far from home to Kenya's expatriate community. On September 27th, the U.S. Department of State reissued its earlier travel warning from July, warning U.S. citizens of the risks of travel to Kenya. The travel warning is currently still in effect.
Typhoon Hits the Philippines: A powerful typhoon swept across the Philippines on November 9th, 2013, creating a path of destruction through several central islands and leaving the seaside city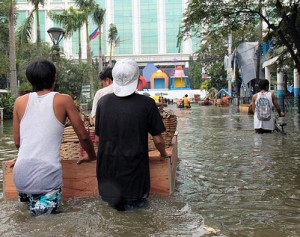 of Tacloban in ruins – leading to unconfirmed estimates of as many as 10,000 dead. The storm shut down at least a dozen airports and grounded hundreds of flights, crippling the travel industry in the central part of the country. The Social Welfare and Development Department said that the storm affected 4.28 million people in about 270 towns and cities spread across 36 provinces in the central Philippines. Government agencies advised for extra vigilance for travelers headed to Vietnam or China following the storm, as it was expected to move northeast into Guangxi Zhuang Autonomous Region in China. A number of governments, including Britain, Australia and Canada, warned against travel to certain areas of the Philippines because of the typhoon, and the U.S. Embassy in Manila issued an emergency message to U.S. citizens, advising them to monitor the storm closely.
Thailand Government Protests: Thai protesters began to stage huge rallies outside the country's finance ministry, foreign ministry and agriculture and interior ministry buildings in November 2013. The mass street rallies aimed to topple Prime Minister Yingluck Shinawatra's embattled government. More than 100,000 protesters called for an end to the government of Yingluck, sister of former premier Thaksin Shinawatra, who was ousted in a 2006 coup. More than 23 countries issued travel warnings for citizens to avoid areas near protests in Bangkok, including the United States, United Kingdom, France and Japan.
We can all learn how to better prepare for our travels in 2014 by staying on top of the latest travel headlines.  It also never hurts to be prepared with a travel assistance membership – On Call members can call us 24/7 in case of any travel emergency big or small. 
Photo credits:
Egypt riot police from RamyRaoof
Boston memorial from cherrylet
Tornado aftermath from State Farm
Typhoon from DFAT photo library