In the wake of tragic recent events like the Istanbul and Brussels airport attacks, airport security is a real—and valid—concern for organizations and their travelers. According to our Chief Security Officer, Jim Hutton, "These attacks will continue to impact the way we look at airport security; and correspondingly, risk professionals need to be imaginative about security and think of various ways to ensure the safety of their travelers in the long-term." Make sure you and your travelers are prepared with these 'new-world' airport security considerations from Jim: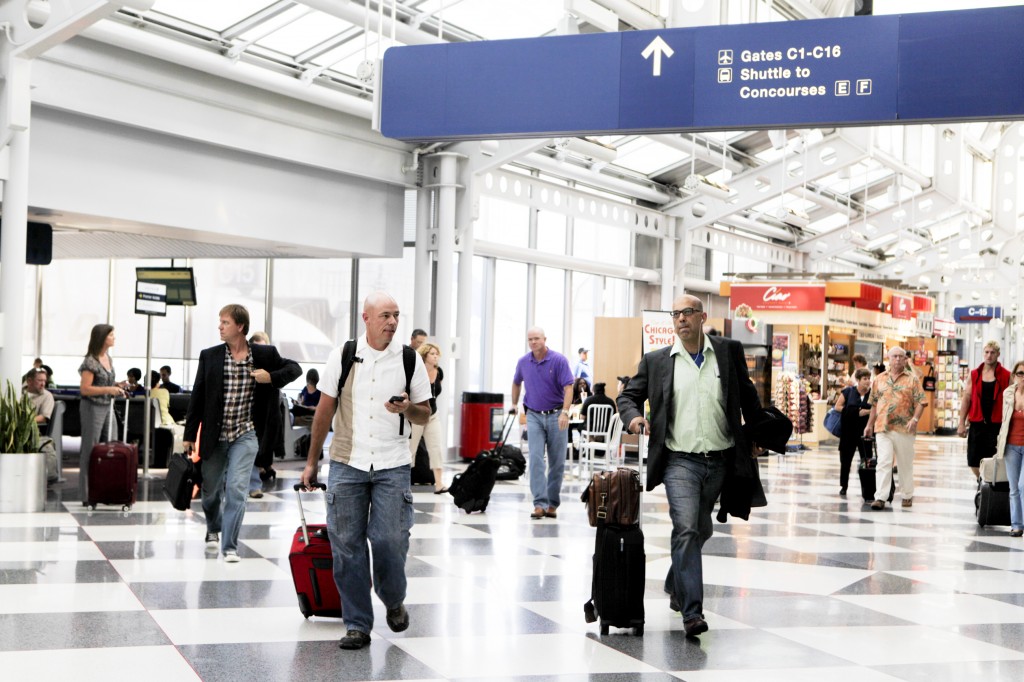 Expect Extra Security: Chances are, your travelers are used to standard airport security measures such as removing shoes and belts, occasional pat downs and, of course, everyone's favorite: TSA's liquids rule. However, Jim not only urges people to be prepared for the status quo, but also an added layer of visible security presence at airports (officers, canines, military, marked vehicles to name a few). "Travelers could also encounter additional x-ray equipment, luggage screening, pat downs and other tools of the trade," according to Jim. To help speed up the airport security process, travelers should consider enrolling in one of the Trusted Traveler programs (such as TSA Pre✓or Global Entry) offered by the Department of Homeland Security. They can also keep things moving by removing all items from pockets as well as certain accessories like bulky jewelry, belts with metal buckles and body piercings. Wearing shoes that are easy to slip on and off and taking off jackets and bulky sweaters early in the security line also helps avoid extra screening (and delays).
Arrive Early: Airport officials typically suggest arriving at the airport two hours before domestic flight departures and three hours for international flights. This not only gives a cushion if lines are long but, depending on the time of day, could also allow travelers to beat the rush and get to an airport lounge or departure gate more quickly—areas which are considered to be significantly more secure compared to airport entrances and ticket areas.  However, with so many post-Istanbul and Brussels factors coming into play, longer security lines may not be the only thing holding up travelers. For example, depending on the airport, country and current security environment, travelers could encounter restricted vehicle access and even additional screening at airport entrances. According to Jim, "It's going to be hard to establish a 'hard line' where security begins. Because, when you think about airports and types of airports, no two are alike." Considering this, travelers can make their lives easier by giving themselves plenty of extra time.
Keep a Low Profile: "If you don't draw unnecessary attention to yourself and your luggage, that makes security's job easier—and that way, they can focus on the real risks at hand," says Jim. "With all the information available to us through the TSA, there's no excuse to give screeners the opportunity to go through your bag in the first place." Jim suggests visiting the TSA's website to review the list of prohibited items and avoid packing them at all costs. Travelers should layer items neatly in their suitcases and keep plastic bags of toiletries/liquids in an outer pocket or at the top of their bags for easy access. Laptops and tablets should be easy to retrieve as well since those items need to go in a tray by themselves.  And by now we've all memorized the TSA 3-1-1 rule: liquids and gels must be in containers of 3.4 ounces or less and these containers must be in a single quart-size zip-lock bag. For more even more packing advice, check out our adventures in packing and pack like a pro posts.
Remain Vigilant: Be mindful of signage, listen to announcements and pay attention to push notifications, texts and emails you receive to your mobile device from your airline—this will help security workers to, as Jim put it, "manage the flow and get travelers where they need to be, safer and faster." Delays, cancellations and special security considerations are usually announced in advance, but a foreign visitor who doesn't speak the local language could miss the memo. Most airports will post service interruptions on signs and monitors, but not always in English. If travelers are unable find an English-speaking staff member, Google Translate (they have a mobile app too) can be a life-saver. For those that need to have a more complex conversation, On Call clients can call us for 24/7 translation and interpreting anytime they travel.
Have a Back-up Plan: We get it—sometimes, despite everyone's best efforts, arriving at the airport several hours in advance just isn't always feasible. So if travelers do happen to get delayed by heightened security measures or even miss their flights, it's important for them to know their options. Research alternate flights ahead of time and make sure to keep all of the information, including airlines' phone numbers, handy. In fact, calling an airline's customer service number is often much quicker than waiting in line at the airport. If travelers need an extra hand, travel risk management firms (like us!) can help clients with rebooking their travel plans.
Want to learn even more about how to keep your travelers safe and protected? Contact us today.
 Safe Travels!