With the Games in Rio just weeks away, our Chief Medical Officer, Dr. Wheeler, and our Chief Security Officer, Jim Hutton, are sharing the following information with your travelers for a safer and healthier trip.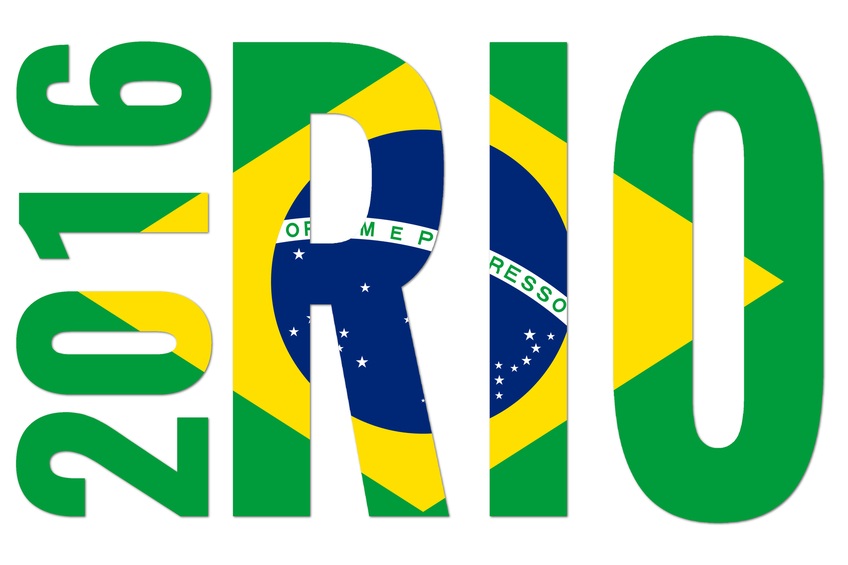 Mosquito-Borne Illnesses: Pregnant women are advised to postpone travel to Rio due to the Zika virus, which can be transferred from mother to child and may cause serious birth defects. Other mosquito-borne health risks like malaria, dengue, yellow fever and chikungunya also exist. While mosquitos carrying the Zika virus are most active during the day, mosquitos carrying diseases like malaria and dengue are night biters. The bottom line: travelers should be vigilant 24/7. The advice for preventing all mosquito-borne illnesses includes wearing repellant that contains DEET, picaridin, oil of lemon eucalyptus, or IR3535, covering as much exposed skin possible, using permethrin-treated clothing and gear and sleeping in air-conditioned/screened-in rooms. Note: Mosquitoes may bite through thin clothing, so spraying clothes with repellent containing permethrin or another EPA-registered repellent gives extra protection.
Healthcare Options: According to Dr. Wheeler, some of the country's best medical care is available in the Rio metropolitan area. However, with Brazil's public health system experiencing a major bed shortage due to funding issues, we generally refer our travelers to a list of select private facilities to treat their conditions. Most healthcare facilities in Rio can provide care ranging from minor illnesses to serious medical conditions (such as heart attacks, strokes and infections). For immobile or critical patients, an air ambulance transport may be necessary to transport travelers back to the U.S. This is why purchasing supplemental medical evacuation services for your travelers is so important—if someone experiences a medical emergency, travel risk management firms like On Call can provide medical transportation, including medical evacuation to their home hospitals. Medical evacuation coverage that allows the option of returning to the U.S. for treatment can be especially important for those without international health benefits. Many private hospitals in Rio will only treat those who have proof of payment, which can be tricky if your organization's health insurance lacks international coverage.
Transportation Challenges: Traveling around Rio is difficult on normal days, which means the Games pose a unique logistical challenge. The Opening Ceremonies are anticipated to attract the largest number of tourists, with the days just before the lighting of the torch expected to be busiest. Plan routes well ahead of time, and factor in extra time to get from Point A to Point B. Rio's subway system is relatively easy to use as there are only two lines to navigate (new lines are planned, but are still under construction). Rio's metro website explains the city's different stations and approximately how long it will take to arrive at a desired location (the default language of this page is Portuguese; switch to English in the upper-right hand corner). If planning to travel via taxis, only use vehicles with red license plates that have company information and phone numbers prominently displayed; these are all signs that the vehicle is registered to an official transportation company. If using private transportation services – cars, boats, even helicopters – companies should be vetted carefully to ensure they are licensed, insured and bonded. Note: The U.S. State Department does not recommend that tourists use public vans.
Alerts and Warnings: Although the State Department has issued a worldwide travel alert due to increased terrorist threats, there are no specific travel alerts or warnings related to travel to Brazil at this time. Local protests are possible and, despite the fact that past protests have been primarily peaceful, travelers should avoid all demonstrations due to the possibility of violence. National-level security and intelligence services are known to be quite sound in Latin America, and many experts expect Brazilian authorities to build on their successes in this area from the 2014 FIFA World Cup in Brazil. In fact, recent reports say Rio 2016 will deploy 85,000 security personnel –double what London 2012 had in place. To help U.S. citizens stay in the loop and prepare for a safe trip, the U.S. Mission to Brazil is providing several resources containing essential travel information, including the USinRio Smartphone App as well as an option to receive important SMS notifications from the U.S. Mission Brazil right to your phone. Travelers interested in this service can send a message from their U.S. or local phone number to [email protected]. And as always, travelers should enroll in the State Department's Smart Traveler Enrollment Program (STEP) and download the corresponding app prior to departure.
Crime: Staying vigilant at all times is critical in Rio as street crime, carjacking, assault and theft are a concern for both locals and visitors. A common form of street crime in Rio is what's known as the Good Samaritan scam, where crooks pretend to need medical attention, money or even directions; but, really, what they're trying to do is rob the unsuspecting victim. Criminals in Rio also gravitate toward crowded beaches and cars stopped at traffic lights. To help avoid becoming a target: travel in groups, avoid remote locations (especially at night) and leave flashy jewelry and other expensive items at home. Exercise vigilance when using credit cards and ATMs to avoid being scammed. ATMs inside hotels and banks are generally the safest options.
Emergency Planning: All travelers should enable international dialing on their mobile phones and work with their cell phone carriers to ensure they're well-versed—and capable—of placing an international and local phone call while in Rio. Provide travelers with the contact information for the nearest US Embassy or Consulate in relation to where they're staying as well as the local emergency service numbers: 190 (police), 192 (ambulance), and 193 (fire department). If you have a travel risk management provider like On Call, make sure travelers have their contact information handy for easy retrieval during an emergency. Note: The local emergency phone numbers provided above are available in Portuguese only. If travelers don't speak Portuguese and need help with a health issue, ensure they have access to a third-party resource such as On Call that provides language interpretation and translation services.
Preparing your travelers for safe and healthy travel to a major international sporting event is not an easy task…and we can help. For more information about our proactive and customized travel risk management programs, contact us today.
Safe Travels!
*Information presented is based on current information at the time of writing. For up to the minute updates, On Call clients can call us anytime.