It's no secret that millennials are attached to their smartphones. A recent survey showed that 86% of people aged 18 to 29 own smartphones, so chances are, most of your students will use their phones when traveling abroad. To help them make the most of their devices while overseas, we've compiled a list of great apps for locating restaurants, improving communication, getting around town and even staying safe. Share these seven apps with your students to help them enhance their study abroad experiences.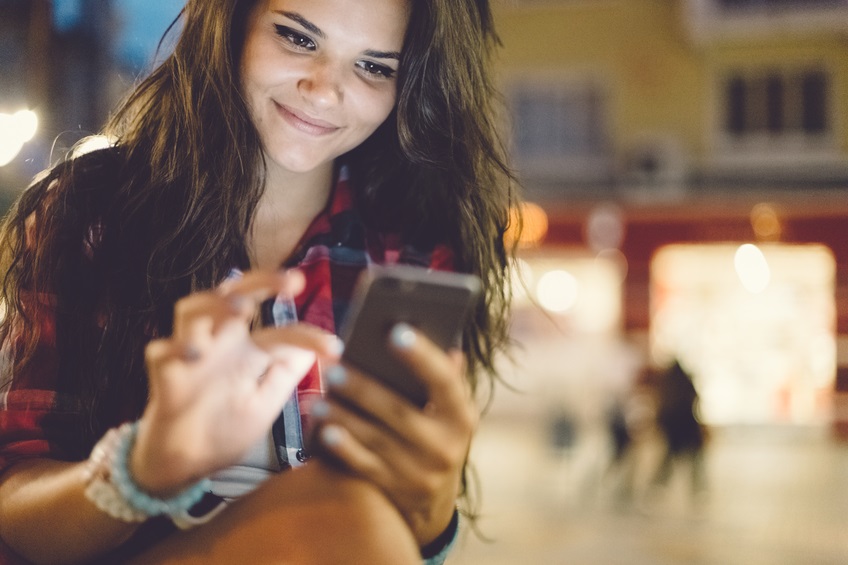 Google Translate: Whether you've been studying the local language for years or only know a phrase or two, this app will come in handy. Most people are familiar with the basic features of Google Translate, but there are several enhancements that can make life abroad much easier. It can now translate recordings of your voice and translate a photo of a sign or writing. You can also listen to your recordings, review a history of what you've translated and even get assistance with basic tasks like ordering coffee or getting directions – even if you don't get it perfectly right, you can show your phone to a local you trust and they can see what you're trying to say.
Foodspotting: Finding the perfect place to eat at home is usually challenging enough, never mind in an unfamiliar city. That's where Foodspotting comes in. This app allows you to research restaurants, bars and cafes near you. Looking for great local cuisine, homemade ice cream or the best pasta in town? Foodspotting allows you to search by a specific dish and see photos from users, along with reviews or commentary. The photos allow you to get a real idea what to expect and can even tell you how many users have 'spotted' the same item or been to the same restaurant. Foodspotting has recently become popular thanks to the ease of use and ability to quickly upload a photo without having to write a lengthy review.
AroundMe: Another challenge of being in a foreign city and on an unfamiliar campus is that you may not know where anything is located. While you can always ask your classmates and program advisor for help, it's nice to have information at your fingertips when you're out and about. AroundMe provides a complete list of establishments including banks, ATMs, coffee shops and movie theaters. It even lists the closest hospitals in the event of an emergency. Once you've selected your destination, AroundMe will provide detailed directions via the map apps you already have on your device.
WhatsApp and Viber: It's important to make sure you have a way to stay in touch with your friends and family back home. Download WhatsApp before you leave to make sure you always have a free messaging service to use while you're away. As an added bonus, this app makes it easy to set up group chats and organize hangouts or times to meet up – perfect for group projects. Need to call home every once in a while? Help your parents download Viber before you leave. As long as both parties have the app and are connected to Wi-Fi, you won't use any data and can talk as long as you want for free. A great benefit of Viber over the ever popular Skype is that you don't need to create a username or password and can access the app with only your mobile number.
Uber: By now, just about everyone has heard of this sharing economy app. While not every country has it, there's a good chance that your study abroad destination may. Download this app ahead of time and enter your credit card information into their secure system to avoid the hassle of dealing with foreign currency. You can also enter your destination when requesting an Uber ride, which will come in handy if you're unfamiliar with the language. Just remember to make sure your driver's car and photo match up to the information on your phone before entering the vehicle. Check out our other safety tips for using sharing economy services here.
Smart Traveler: This official app of the U.S. State Department offers immediate access to country information, including U.S. embassy locations and detailed maps. It also provides you with the State Department's latest travel alerts and warnings. Most importantly, the app allows the U.S. government to send safety alerts directly to your phone and can also help the government locate you in the event of an emergency.
Need help preparing your students for safe and successful trips abroad? Contact us today.
Safe Travels!