With summer coming to an end and back-to-school season quickly approaching, many college students are preparing for a semester or year abroad.  In fact, the number of study abroad students is at an all-time high. According to the annual Open Doors Report, approximately 274,000 American students traveled abroad during the 2010-2011 school year. If you're planning to spend part of the upcoming school year in another country, it's important to consider the following tips to ensure your study abroad experience is a healthy one:

Learn about the health risks at your destination.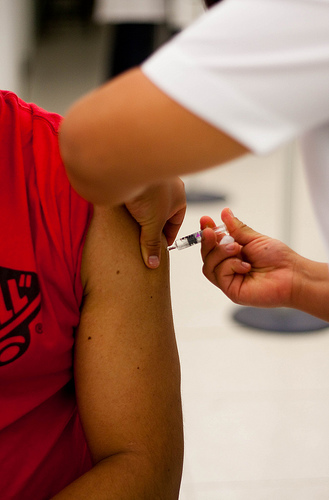 In addition to visiting the CDC's Traveler's Health website, make an appointment with your primary care physician or travel medicine specialist at least 4–6 weeks before you leave. Your doctor should ensure you get the proper vaccinations and medicines in preparation for your trip. You want to be up-to-date on all routine vaccinations (such as influenza, measles and mumps) and you may need other travel-related vaccines depending on your destination. If you have any health conditions (e.g. allergies, diabetes, asthma), discuss with your doctor how to manage them while abroad. If your study abroad program lasts an entire semester or longer, you'll also want to make sure that you've gotten all your routine health check-ups, like seeing your dentist, because the quality of dental and medical care may be different in host countries or more expensive than in the United States.

Bring enough medication to last your stay.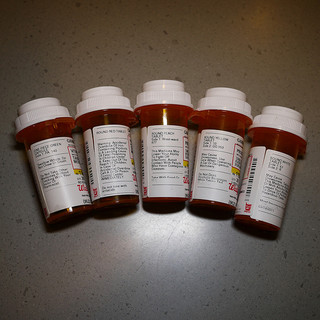 If you take medications, keep  them clearly labeled in their original containers and bring a written prescription with your physician's explanation of your condition in case you are prompted by international customs agents.* In fact, you should check with the local embassy to make sure that your medication is acceptable to carry into the country. Some countries may consider your prescription medication to be illegal. It's also important to keep in mind that some popular study abroad destinations like Italy do not honor foreign prescriptions, nor should you attempt to ship medication overseas (it could be confiscated at customs). To avoid potential mix-ups at the pharmacy, research the local name of your prescription and double check that your medication is actually available in your host country. Your travel assistance provider or the local embassy   should be able to provide you with this information as well as confirm the availability of your medication in your host country. Also, if you prefer certain brands of over-the-counter medicines for common ailments, it may be wise to bring them from home. While there will be drug stores in your study abroad destination, specific brands you know and trust may not be available.
*Helpful Hint: Always pack your prescription drugs in your carry-on bag. In the unlikely event your airline misplaces your checked luggage, tracking down your belongings will be even more stressful when you realize your medication is packed away in your missing suitcase. Of course, if you're an On Call member, we're always here to assist in the event of an unexpected travel emergency such as tracking lost luggage and obtaining prescription refills.
Check the terms of your health insurance policy.
Many U.S. health insurance plans do not include coverage outside of the United States, so it is important to know if you are covered for a study abroad program. If you are covered, find out the details of your coverage. Since all medical bills incurred during study abroad will be your responsibility, it is important to know the extent of your coverage in advance. In addition to checking the details of your health insurance, consider investing in a  travel assistance membership. Why? A travel assistance membership provides emergency medical evacuation to the hospital of your choice, regardless of medical necessity. Meaning, even if you're in a state-of-the-art facility in China, you can still choose to come home to your own doctors for treatment. With medical evacuations generally costing upwards of $50,000—which is not a covered expense in most health insurance plans—this is something you don't want to pay for yourself! Also, a full service travel assistance provider like On Call also provides 24/7 medical and pharmacy referrals and a 24/7 nurse helpline.
Pack a Traveler's First Aid Kit so you can treat minor ailments yourself.
A travel first aid kit is an efficient way to prepare for unexpected health emergencies – especially when your study abroad travels take you off the beaten path and a drugstore is not around the corner – or if your favorite OTC treatments aren't available overseas. Some helpful supplies to include in your first aid kit include acetaminophen, aspirin or ibuprofen, anti-diarrheal medication, a pair of rounded-tip scissors (which are useful for cutting bandages) and adhesive bandages, tape and antibiotic ointment for minor scrapes, cuts and burns.

If you have a medical disability, ask your school to work with you to identify any necessary accommodations you'll need.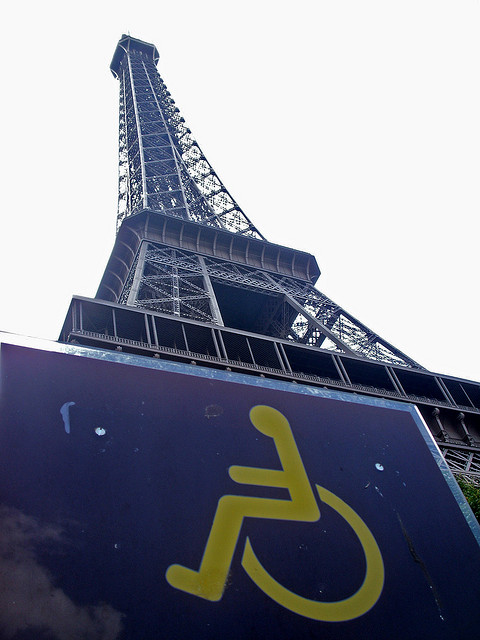 It is important to remember that you may not encounter the same (or similar) resources and accommodations in your destination country.. For example, some of the more ancient cities in southern Europe are known for their cobblestone streets and may not have wheelchair-access around every corner. Before you go, find out as much as you can about your host country's culture and how they view medical disabilities by reading, talking to other students and attending pre-departure orientation sessions. The more you know, the better prepared you will be for the interaction between your disability and the new environment. To learn more about the experiences of other students with disabilities abroad, visit Mobility International.
Stay tuned for Part Two of our Study Abroad Series, which will cover safety advice and tips.
Safe travels!
Photo Credits
Vaccine by El Avi
Prescription bottles by Thirteen of Clubs
Torre Eiffel by Daniel Lobo