Business travel is not always as glamorous as it may seem. In a recent survey, business travelers were found to experience as much as 6.9 hours of stress per trip! That's valuable time that could be better spent resting or working. With our list of some of the best apps for international business travel, your next trip overseas is bound to be less stressful and more productive.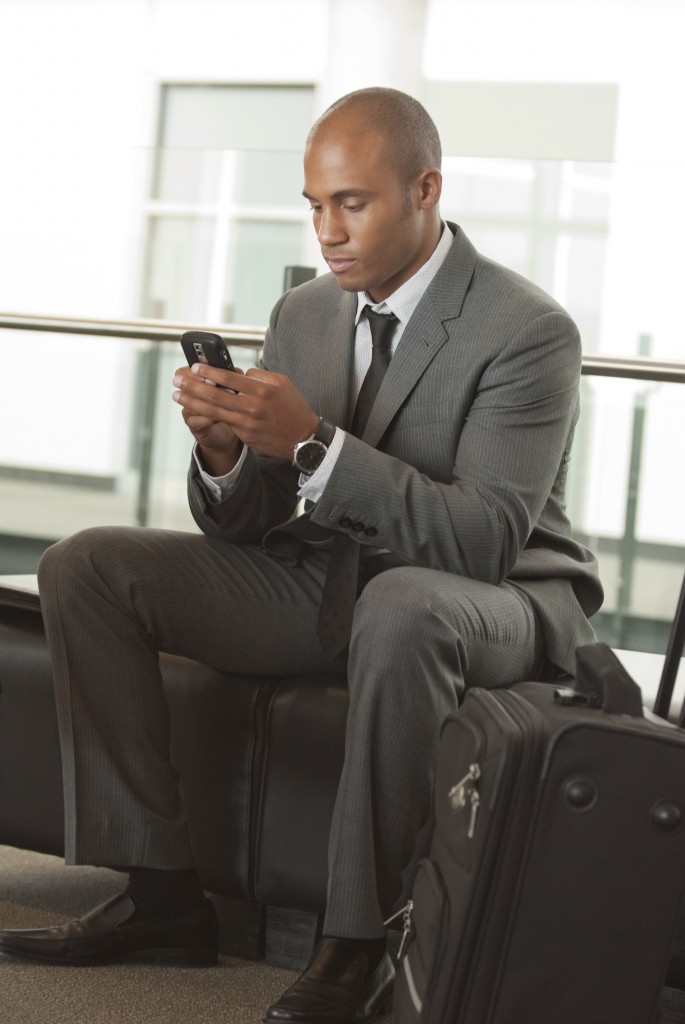 XE Currency: It's safe to say that you likely won't see prices in US Dollars when traveling internationally. With conversion rates for more than 180 countries, this app will come in handy no matter where you're headed. Why we love it: It's easy to use and updates frequently so you'll always have access to the latest conversion rates – and avoid overpaying for that mid-morning latte.
Expensify: Whether you run your own business or travel for your employer, it's important to keep track of your expenses. This useful app keeps track of them in one place and allows you to categorize expense reports separately. You can also scan receipts right from your phone and add information about cash transactions. Why we love it: It even has a tool to automatically convert currency after uploading a receipt.
Business Behavior – The International Guide: Every country has different policies when it comes to etiquette, and it can be hard to keep track of the customs when you're jetting around the globe. The app itself is free and provides universal rules for over 40 countries as well as a complete guide to Japan. Each additional guide is $0.99, but is worth the splurge. Why we love it: The guides cover information such as dress codes, dining, how to act during business meetings, protocols on gift giving and more.
Skype: While most of us already have Skype on our phones, it remains the most popular calling app and with good reason. This app allows you to make international video calls and phone calls for free when connected to Wi-Fi.  In addition, Skype is constantly improving the messaging feature to make it easy to chat with all of your long distance contacts and keep in touch with your colleagues back home. Why we love it: With the latest updates, you can have a video conference with multiple users at once for no additional charge.
Hipmunk: This is still our go to app for trip planning because it allows you to quickly search for flights based on the things that matter to you.  The app doesn't automatically sort by the cheapest flight; rather, it allows you to filter by things like number of stops, airline or flight duration. In addition to flights, you can search for hotels using "heatmaps" which allow you to choose a location based on restaurants or nightlife in the area.  Why we love it: The information is easy to read and organize, and the rates you find on the app are often offered at a discount.
Google Translate: Conducting business can be difficult if you're unfamiliar with the local language. The latest version of Google Translate has automatic language detection while in conversation mode, allowing the app to recognize the language being spoken and translate in real time. Why we love it: In Camera Mode, you can take a photo and have the text instantly translated.
Smart Traveler: This official app of the U.S. State Department offers immediate access to country information, including U.S. embassy locations and detailed maps. It also provides you with the State Department's latest travel alerts and warnings. Why we love it: You can enroll in the STEP program directly from your phone, which allows the State Department to better locate you in case of an emergency. Need assistance during any travel emergency? On Call members can call us 24 hours a day, 365 days a year.
Safe Travels!