Although studying abroad can be a wonderful experience, a different culture and new environment can also create unique stressors. How can you help your students manage stress when studying abroad? Read our advice below and share with your students to help them prepare for a less stressful trip abroad.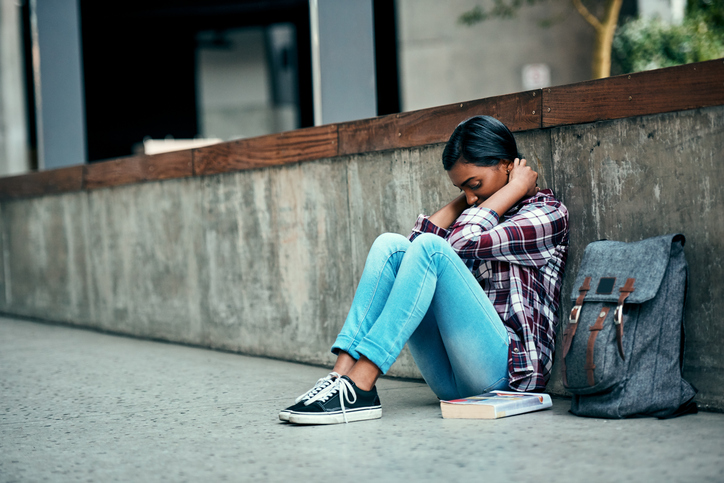 Be Prepared: Students should take the time to research and prepare prior to any trip. Whether students are familiar with their host country or not, there are important factors, such as cultural norms, that are worth plenty of research. Knowing some of the language and familiarizing themselves with the local culture may help students feel more relaxed. Google Translate and other translation services are useful tools to help with any language barriers. Students should also research simple but practical things like electrical outlets/voltage differences and local availability for any products they can't live without during the trip.
Be Aware of Emergency Resources: In the event of an emergency, students should know where hospitals, clinics, police departments, and pharmacies are located. Students should also be aware of local emergency phone numbers and how to dial internationally if necessary. Keeping a list of emergency phone numbers in their wallets or backpacks is recommended. Students should also consider backup plans for communication, such as using WiFi instead of a cell phone, and for obtaining emergency money, such as getting a wire transfer from back home.
Take Care of Mental Health: Students should be encouraged to recognize when they're feeling overwhelmed and have plans to practice self-care or find professional care if needed. Stress and changing routines from traveling and living away from home can potentially exacerbate existing mental health conditions or trigger new ones. Students should be made aware of the resources available to them prior to travel. Will they have access to a school counselor or a therapist back home? Are mental health resources available locally if needed and, if not, are there mental health resources available via phone or email?

Get Plenty of Rest: 43 percent of adults reported that stress has caused them to stay awake at night. Between time differences and making most of their time abroad, it's especially easy for students to neglect sleep. Spending the night out or staying up late working on a paper can be tempting, but it's important for students to rest. Lack of sleep can cause students to feel sluggish, drowsy and/or dizzy, and can compromise both their health and their grades.
Get Involved: To reduce any feelings of isolation, students should consider involving themselves in on-campus activities or finding a local group with similar interests. Having activities outside of classes will allow them time to feel connected to others. Students should be encouraged to do some research into the area and check with campus staff to see what may be available on and off campus.
Keep in Touch: It's also important that students keep in touch with their family and friends back home. Encourage students should set up specific times to Skype or call – to help navigate any time differences. However, encourage students not to stay too attached to their phone or computer. They should also make plenty of time for exploring the country and making new friends.
Stay Organized: Staying organized can help students complete assignments on time while helping to reduce stress. Encourage students to come up with an organizational system that will work well for them and their schedule.
Focus on Physical Activity and Eating Right: Fueling the body properly is one of the first steps toward reducing stress, as it prevents illnesses. Encourage your students to try the local food, but also encourage healthy eating habits in general – in ways that work for their unique needs. In addition to healthy eating, students should be encouraged to continue a solid exercise routine. Students can set reminders on their phones or enlist the help of an exercise buddy to help keep them on track.
Create a Routine: When traveling to a new country, there are many factors that can affect a traveler's day-to-day routine. Students may feel disrupted by a change in time zone or even just a change in location. As students are getting acclimated, they should focus on creating a routine similar to their routine at home. This is especially important for medications. Encourage students to create a dosing schedule ahead of time to avoid any missed doses or confusion.
Need help preparing your students for study abroad? Contact us today.