Are your students aware of the resources they should have, or can turn to, once they're in their designated study abroad countries? Help your students plan for a healthy, safe, and productive trip abroad with our study abroad survival guide: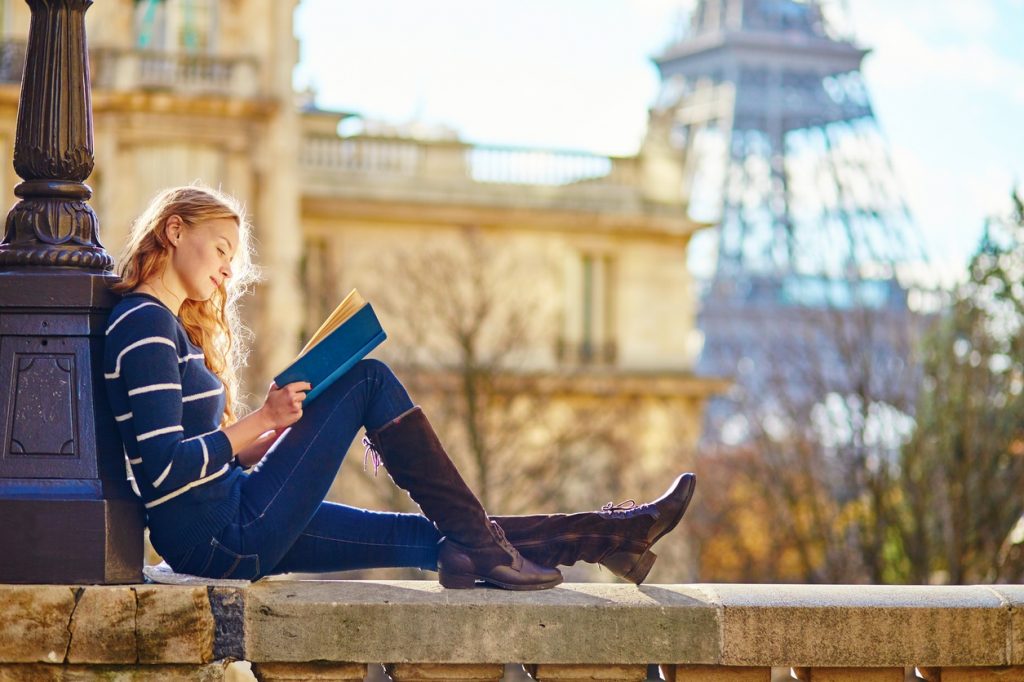 Destination Knowledge:  Effective study abroad preparation is only as good as the destination information your institution provides before departure. Important: what they pack in their brains should have a bearing on what they pack in their bags. Make sure the information is current, credible, and specific. Think of questions like: What is crime like? What is the political landscape? Are widespread protests an issue? Is there a rainy season? A forest fire season? Be sure to know the cultural nuances, because what the student thinks is okay at home might not be okay where they are going. Once they've finally arrived, arrange for students to get to know the neighborhood, making note of the most accessible (but safe!) places for food, medicine, and other basic goods.
Money Issues: What's the best way to pay? Is it a cash economy? Are there currency restrictions for foreigners, keeping in mind that various countries limit the amount of currency a foreigner can bring in or take out of a country? Access to one's financial resources (through mobile banking, credit/debit cards) in most developed countries usually occurs without hindrance. However, students might not find this to be the case if their program is in developing or underdeveloped countries, and some cash carrying and exchanging to local currency will be necessary.
Depending on the program destination, it might also be wise to advise students to take a second wallet with one extra debit card, credit card and spare cash that can be stored securely in the place of residence, in case the primary wallet is lost or stolen. Additionally, some destinations might warrant the utilization of a third, "dummy" wallet, which can be loaded with spare change and expired credit cards. Lastly, students must notify their banks of their travel abroad to avoid frozen accounts while in their destinations.
While on the topic of finances, students should be aware that many destinations offer attractive discounts to students with valid student identification and credentials; ensure your students carry a valid university ID and are aware of benefits to pursue (discounts to tourist sites, travel passes, accommodation rates etc.).
Communication: How is the cell phone coverage? Internet access? Think about how your students will keep in contact. There are websites to help them identify 3G and 4G wireless data network coverage around the world, and they should also check with their phone providers to see if they can enable international coverage. However, it is recommended to get a local phone or at least a local SIM card rather than overly relying on Wi-Fi connectivity.
Gadgets and Charging: Most countries require different plug types and voltage settings. Not paying attention could mean ruining a very expensive laptop! Make sure they get the appropriate plug adapters and power converters, and don't forget to suggest some batteries! Many developing countries do not have a reliable supply of electricity, so stocking up on batteries could help a student get through the night or an emergency (with the appropriate device of course).
Apps: Whether it's Moovit in Israel, Ola in India, or the National Rail app in the UK, there are must-have destination specific apps. Whether they're for helping students find their bearings, keeping up with the local news, or finding good deals on food, check into apps that will best help your students make sure their time studying abroad is safe, easy, and fun. Additionally, encourage your constituents to have your institution's travel risk management provider's app installed in their connected devices while abroad, which usually contains a wealth of local information and is a convenient way to reach out for help in the event of an emergency.
Staying Healthy: A medicine in the U.S. may not have the same name in, say, Greece. If your students have prescriptions, advise them to learn the local variant, and to find out how the prescription would be filled in their host country. They should bring notes from their home doctor – translated, if necessary. They should also ensure the medication is legal in their destinations. This information is available through the local U.S. Embassy and other sources. In addition, think about other key health factors where they are going; for example, is the water drinkable? If that is in question, find out how students will be able to access potable water, and make sure they bring a good supply of antidiarrheal/stomach remedies. Again, being familiar with where the local hospital, doctors, and pharmacies are, and how to access them, is essential. Lastly, while in most developed countries, locating and accessing bathrooms with basic toiletries is not difficult, the same cannot be said in other countries. As such, students well-informed with destination information can plan to take supplies as necessary or permitted.
Emergency Resources: Equip your students with the appropriate contact information to reach help, both locally (understanding that the local emergency number is most likely NOT 911) and at your institution (including any 3rd party resources such as a travel risk management partner), in the event of an emergency. Encourage students to leave copies of their passports, IDs and important documents in digital form under a trusted platform or with trusted contacts in the U.S. prior to departure. Lastly, communicate simple tricks such as using a safety whistle and a door stopper when traveling abroad.
Be sure your US citizen constituents enroll in the State Department's Smart Traveler Enrollment Program, or STEP. It's a free service to allow American citizens and nationals heading abroad to register their trip with the nearest U.S. Embassy or Consulate. They will not only keep them informed with alerts and advice geared specifically toward US Citizens, but it is also an easy method for the authorities to locate students in the event of an emergency.
Studying and traveling abroad can be very rewarding and a well-informed and adequately equipped student will find their new environments not only exciting, but easier to navigate.
For more information about holistic travel risk management and how it relates to study abroad, contact us today.
Safe Travels!