Thanks to the rising trend of bleisure travel, professionals are finding creative ways to enhance their business trips. Looking to spend a few extra days in the sun the next time you travel for work? Here are 5 unique destinations where you may want to turn your business trip into a "bleisure trip" this winter.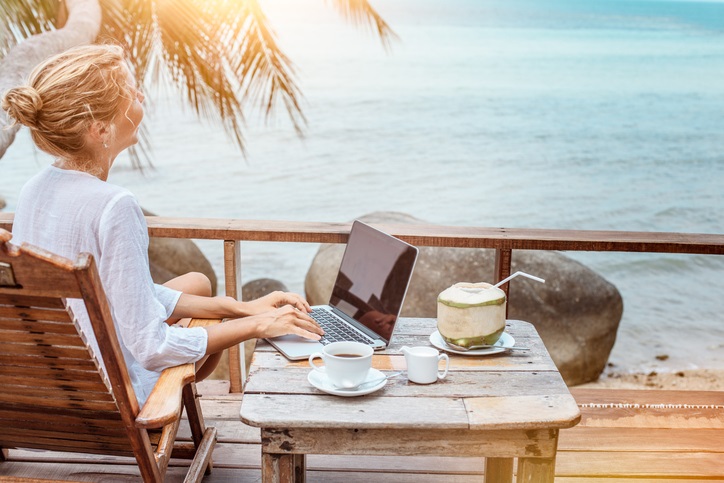 1. Sydney, Australia: After finishing up a big presentation in Sydney, consider winding down with a nice boat ride down the Sydney Harbor. You can choose to hire a guide or take the trip with your family. The trip will be memorable and promises spectacular views of the Sydney Bridge and the Opera House. If you're looking for a romantic weekend getaway, consider a drive to Berry—a small town on the South Coast just over two hours from Sydney. Couples can find plenty of shops, interesting places to eat, wineries and local markets.
2. Mexico City, Mexico: Next time you're in Mexico City, consider extending your trip just a bit longer. Even during the winter months, temperatures rarely drop below 60 degrees (F) during daylight hours. The city center is full of culture and history including landmarks such as the Calle Madero, Palacio des Bellas Artes Anthropological Museum, and Chapultepec Castle. Hiking is one of the top activities in Mexico City. The city's extensive public transportation system can take you to a variety of trails where you can hike mountains and explore the vast pyramids scattered around the outskirts of the city.
3. Sao Paulo, Brazil: Brazil's largest city has a ton to offer even if you don't have a lot of time to spare. Many tourists and experts will agree that the Sao Paulo Cathedral should be your first stop. This church is the largest in Sao Paulo and is made of more than 800 tons of marble. The sculpted décor, mosaics, woodwork and the 12,000 pipe organs make it a must-see. If you like nightlife, Saturday is a big night out in Brazil. Take advantage of live music in most restaurants and bars, delicious meals and dancing. Use this night to enjoy yourself and experience Brazilian culture, but remember to always practice common sense safety tips.
4. Bangkok, Thailand: Upon opening the Suvarnabhumi Airport and making vast improvements to the public transportation system, Bangkok has become a top business destination. Once you've finished up your work commitments, you may find yourself anxious to explore the hustle and bustle of this big city. Check out Sea Life Bangkok, one of the largest aquariums in Southeast Asia, and ride on a glass bottom boat through the shark tank. After, head over to the Bangkok National Museum for a lesson in history or to the Khao San Road if you're looking to try some authentic cuisine or catch a show. Before you depart, spend part of your weekend at the Chatuchak Weekend Market. The market is home to roughly 15,000 stalls and is visited by thousands of people each day. Arrive early before it's too hot and crowded to shop comfortably.
5.  Bengaluru, India (Bangalore): Full of rich architecture, museums and gardens, you can fill your entire trip with tours of places like Bangalore Palace, Cubbon Park and Lumbini Gardens. Interested in taking things at your own pace? Head to MG Road where you can spend the day shopping, eating, watching movies and more. And, the food in Bengaluru is something you shouldn't miss. Stop by the busy streets for some authentic cuisine or visit one of the top rated restaurants scattered throughout the city.
Wherever you're headed this year, don't pass up the chance to take a bleisure trip. Speak with your HR department and/or your travel departments about what bleisure policies are in place and who will be financially and legally responsible for your travel companions before you take off. And as always, make sure you're prepared for the unique health and safety considerations of any destination—if your company works with a travel risk management firm like On Call, feel free to contact us for additional insights and information on your destination anytime.
Safe Travels!