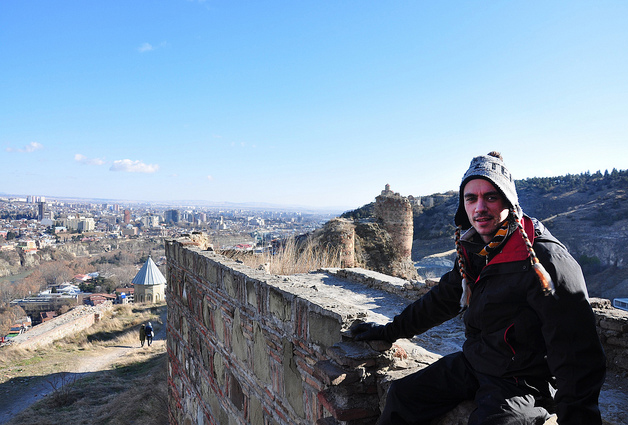 You've read our post on top travel predictions for 2014, so now it's time to decide where to head next. Whether you're planning a getaway with your family or looking for a new destination for your company's annual meeting, the new year brings a fresh outlook on travel destinations. We've compiled a list of top domestic and international spots to visit in 2014 – whether you're traveling for business or pleasure.
Domestic Top Spots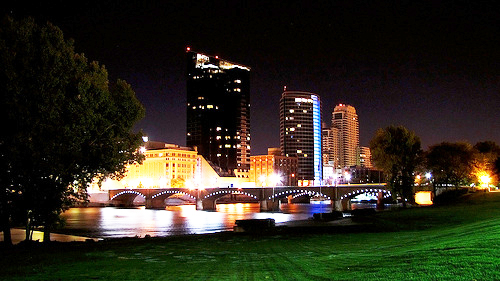 1)     Grand Rapids and Lake Michigan's Gold Coast – According to CNN Travel, Grand Rapids is an undeservingly overlooked part of the Midwest and boasts a beautiful art scene, including the Grand Rapids Art Museum and Frederik Meijer Gardens & Sculpture Park. The city also holds frequent beer and food festivals, making it a perfect destination for foodies. From Grand Rapids, it's an easy 30-mile drive to Michigan's Gold Coast, called one of the United States' most unexpected beach getaways. Travelers can enjoy sugar-white sand beaches, orchards, cider houses and wineries.
2)     Kansas City, Missouri – If you're looking for an out-of-the box destination for your company's next business meeting, look no further than Kansas City. The city has more than 100 spots to celebrate its culinary accomplishments in barbecue, so finding a restaurant to host a business dinner won't be hard. Kansas City is also known for its jazz and beautiful fountains (there are more than 200 of them throughout the city!). History buffs will also enjoy visiting this city in 2014, when it commemorates the 100th anniversary of the start of World War I. The city's National World War I Museum at Liberty Memorial is getting a $5 million makeover and will definitely be a place to stop in the next year.
3)     Central Coast, California – While you may have experienced the beauty of the area from Santa Cruz to Santa Barbara, the Central Coast can often be ignored as flyover country between San Francisco and Los Angeles. This weather in this region is generally gorgeous year-round, and you'll  love the drive along Highway 1 with the Pacific Ocean as your backdrop. There are plenty of quaint restaurants and inns to visit along the coast. Stay on the Monterey Peninsula and enjoy the Monterey Bay Aquarium during its 30th anniversary year. Honeymooners and connoisseurs alike can explore Paso Robles wine country, which is said to rival Sonoma and Napa.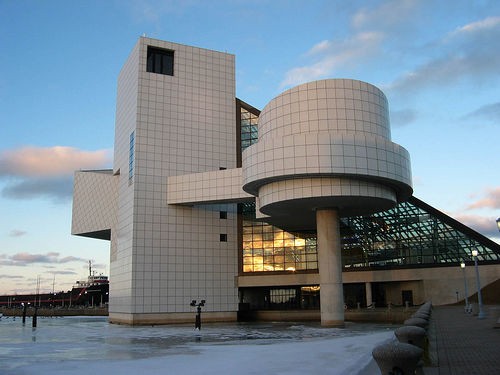 4)     Cleveland, Ohio – Business travelers may notice more trips to Cleveland in the new year, as young professionals are said to be "taking back" the post-industrial city. If you're in need of a night on the town after a busy day of meetings, explore the East 4th Street district, which is home to over a dozen unique restaurants and entertainment venues. Venture to one of Cleveland's many ethnic neighborhoods such as Little Italy or Slavic Village and you'll find no shortage of delicious restaurants. Stroll down Euclid Avenue, which was known for its prestige and elegance and has been called one of the most beautiful streets in the world. Other spots to see include the Rock and Roll Hall of Fame & Museum.
5)     Houston, Texas – Houston promises a lot more than hot pavement and barbecue. This may come as a surprise, but the city is actually home to the United States' second-largest theater district. Houston's new restaurants go beyond BBQ to compete at a national level, and the new 30,000-square-foot paleontology wing at the Houston Museum of Natural Science makes the city the perfect spot for traveling with kids. Kids and adults alike will enjoy a visit to the Space Center Houston, where you'll be whisked into outer space through simulations and films. Houston also ranks as one of the country's most thriving business centers, as the city has become increasingly cosmopolitan. Outside of New York City and Chicago, there are more Fortune 500 companies based in Houston than in any other city in the US. Despite its popularity as a business center, Houston remains relatively inexpensive for business travelers. For example, hotels in the four- and five-star range average less than $300 per night (compared to $500 or so per night in other major US cities). There are also two airports with plenty of airline competition, helping to keep most airfares in check.
International Top Spots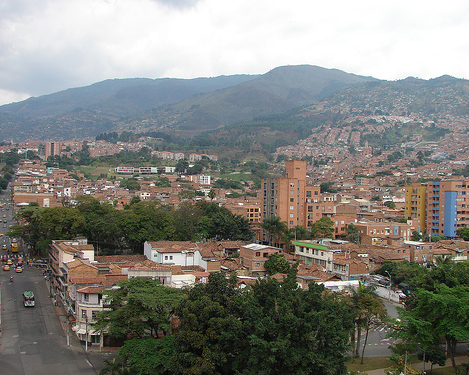 6)     Medellín, Colombia – Medellín is known as the "City of Eternal Spring" – and for good reason. The second largest Colombian city is blessed with excellent weather year-round, vibrant arts, culture and mountains. In fact, the Wall Street Journal named Medellín the 2013 Innovative City of the Year, outranking New York City and Tel Aviv. As a relatively newer city, the architecture has a decidedly modernist appeal, which goes hand in hand with the progressiveness of its residents. Medellín also has the first (and only) Metro system in Colombia, making it easy for business and leisure travelers to access the city's attractions. For instance, Medellín is perhaps most famous for the Botero Museum, whose namesake is one of the most famous modern artists alive today.
7)     Tbilisi, Georgia – Georgia's capital, Tbilisi, has a lively, Mediterranean atmosphere. Located on the banks of the Kura River, the city is full of stone houses built around vine-draped courtyards and winding streets, making it a picturesque location for travel. Epicureans will be in heaven; this is where wine-making was invented 8,000 years ago, and the cuisine sports a mix of unique Mideast and Eastern European flavors. Be sure to stop at Freedom Square to check out the city's famous monuments, as well as Narikala – an ancient fortress overlooking the city and the Kura River.
8)     York, United Kingdom – According to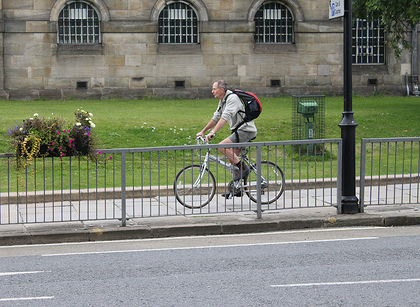 Huffington Post Travel, York is a fantastic destination for history buffs, as it is home to a Roman bath house, a castle and the largest Gothic cathedral in Europe. Its top-notch restaurants and hotels, as well as the upcoming Tour de France in 2014, make it a rising star. Have an affinity for green travel, or looking to stay fit on your business trip? York is the perfect destination for you, as it is one of the most cycle-friendly cities in the UK. In fact, there is an extensive network of cycle routes in and around the city, and most of the traffic controls have been set up to give cyclists priority. There are even cycling vacations you can book that include accommodations, bikes and equipment and the luggage transfers.
9)     Lviv, Ukraine – Just 45 miles from Poland, Lviv, Ukraine boasts gorgeous architecture, exciting nightlife, a year-round calendar of festivals from coffee drinking to klezmer (a Yiddish musical tradition in Eastern Europe) and brand-new hostel scene, making it a perfect place for the adventurous traveler in 2014. Lviv has must-see attractions such as like the Market Square (Ploshcha Rynok) and an Opera House that hosts world-class performances. Strolling through Lviv's old streets, you'd never guess the city is now a booming international hub for the I.T. industry – which is sure to keep business travel on the rise.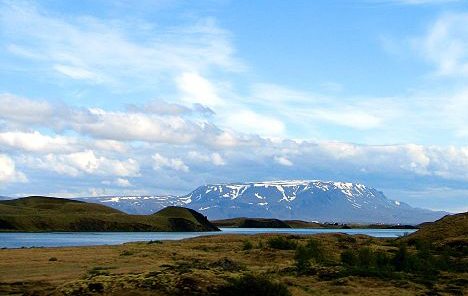 10)  Lake Mývatn, Iceland – With NASA scientists predicting that an 11-year cycle of solar activity will peak this winter, for the first few months of 2014, the Northern Lights are expected to put on their most spectacular display for the next decade. Boost your chances of viewing the aurora borealis by heading to Lake Mývatn, Iceland, which is considered by many to be the most beautiful part of the country. The Mývatn district is varied in nature and its landscape unique, being formed by intense volcanic activity. Mývatn Lake and Laxá River are listed as internationally important wetlands according to the Ramsar Convention.
Are you traveling anywhere new this year? We'd love to hear from you in comments below!
Photo Credits:
Narikala from Simon le nippon
Grand Rapids from  amtrak_russ
Rock and Roll Hall of Fame from  Jason Pratt
Medellín from  laloking97
Lake Mývatn from michael clarke stuff