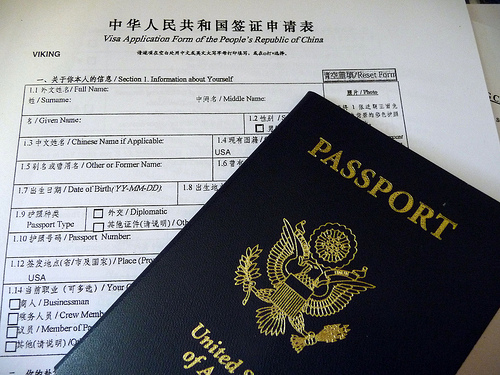 In the first installment of our travel visa series, we provided a background on travel visas and how to apply for one. Now that you've determined whether or not you'll need a visa in addition to your passport, we thought we'd take a look at some top visa travel destinations and the unique visa requirements for those countries.
Australia
If you're planning a trip down under for business or for pleasure, you'll need an ETA. An ETA is an electronic authorization from the government to enter Australia. Both tourist and business ETAs are valid for one year for multiple journeys of up to three months. You can apply for a visa directly on the Australian Government's Department of Immigration and Citizenship website using their convenient Visa Wizard.
If you're studying abroad in Australia, it's important to know that student visas are determined by a student's main course of study and are divided into subclasses. Examples of subclasses are Vocational Education and Training, Higher Education and Postgraduate Research. Recently, there were changes made to the Temporary Graduate visa to introduce new post study work arrangements for certain graduates with an Australian bachelor's, master's or doctoral degree. This visa change means that international graduates have the opportunity to spend more time in the country after graduation to gain work experience.
Did you know? Australia is becoming a major destination for business investments and is a very popular expat country. Check out this list of the basic requirements all business expatriates should meet if applying for a visa.
Brazil 
Whether you're planning on touring the Amazon Rainforest or are headed to Rio for business, a valid travel visa for entry into Brazil is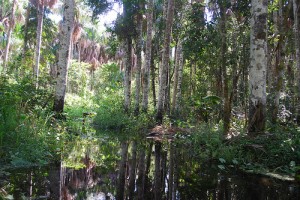 required. It's important to note that only online Brazilian visa applications are accepted. Once you've submitted the application, the form will be emailed back to you for you to print and sign. You'll then need to present the signed form, a valid passport and a passport- type photo in person at the appropriate consulate up to thirty days following its completion. Additional documentation may also be required, such as an original letter from the employer or sponsoring company you're visiting (if applying for a business visa) or even medical information, such as vaccination certificates, if you've traveled to a specific location in the past ninety days. Visit Travisa.com for a full list of Brazil's travel visa requirements.
China
Applying for a travel visa to China can be a little trickier. Once you've completed the application, you'll need to physically bring the application and accompanying documents to the visa office of the Embassy or Consulate General which holds consular jurisdiction over the state in which you reside. If you live far away from the embassy or consulate, you can consider entrusting someone else to submit your application at the visa office (the Chinese Embassy or Consulate General is not responsible for any consequences that may arise in the entrustment process). The consulate may even request an interview with you, based on your reason for traveling. Whether you're visiting China for business or leisure, there are many accompanying documents you'll need to submit with your application. For example, if traveling for business purposes, you'll need to first obtain a confirmation letter of invitation issued by an authorized Chinese agency or an invitation letter issued by the local government, company or institution for which you're traveling to the country. For a full list of application requirements, visit the Embassy of China's website, linked above.
Did you know? Beginning in January of this year, the Chinese government lifted its visa requirement for residents of the United States and forty-four other nations staying in Beijing and Shanghai for up to seventy-two hours in an effort to encourage stopovers.
India
If you're planning on traveling to India but dreading the paperwork that goes along with applying for a visa, you may be pleasantly surprised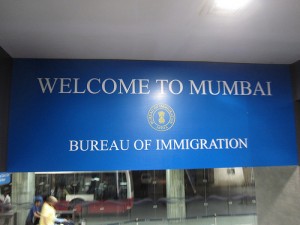 with the application process. Per the Indian government, all visa seekers are strongly encouraged to apply using the web-based visa application (although printed applications are accepted). If applying electronically, you'll also need to upload a digital photo of yourself, similar to the size of a passport photo. The online application process even allows you to pay the visa fee using electronic payment. The Government of India issues the following visas: Business Visa, Conference Visa, Diplomatic Visa, Employment Visa, Emergency Visa, Entry Visa, Journalist Visa, Medical Visa, Missionaries Visa, Permit to re-enter within 2 months, Research Visa, Student Visa, Tourist Visa and finally, Transit Visa. Each visa, with the exception of the tourist visa, requires accompanying documents to be submitted along with the application. For example, a student visa requires proof of admission in an Indian institution. Seems pretty simple, but forgetting your accompanying documents could result in a prolonged application process!
Russia
Russian visa requirements are complex, and U.S. citizens must take care that they do not unintentionally violate entry and exit regulations. The recent Visa Agreement between the United States and Russian Governments, which became effective on September 9, 2012, benefits the largest segment of travelers to Russia: business travelers and tourists. The new agreement grants travelers visas valid for multiple entries during a period of thirty-six months and eases visa processing time.
Russia has four types of visitor visas – private, tourist, business and humanitarian – with different application requirements for each. For instance, if you're traveling for business and humanitarian purposes, you must produce a written statement from the hosting Russian organization. A private visa requires you to present a notarized written statement in Russian from the hosting individual along with your visa application. If you're visiting Moscow for tourism purposes, however, you will not be required to submit a formal letter of invitation from a Russian party – this condition was overturned in the recent Visa Agreement of 2012. For instructions and further information regarding to a travel visa application for Russia, visit the Consular department of the Ministry of Foreign Affairs of the Russian Federation's website.
Encouraging news: Bloomberg recently reported that Russia plans to grant visa-free entry to citizens of all countries who come to the country for business, sports or cultural events for less than 10 days.

Have you traveled to any of the above destinations recently? What was your visa application process experience like? We'd love to hear from you!
Safe Travels!

Image Credits: (Top) www.flickr.com/photos/basykes/; (Middle) www.flickr.com/photos/eye1/3187012243/; (Bottom) www.flickr.com/photos/mcleod/4384353922/