You're in London for a conference, and the last presentation ends at 2 p.m. You have six hours to kill before dinner with associates – now what? A recent survey by National Car Rental shows that 44% of business travelers reward themselves by spending their downtime sampling local cuisine (more than any other activity!) While we concur that dining in a new city is a great way to spend time out of your hotel room, here are some additional ways you can spend your free time during your next business trip.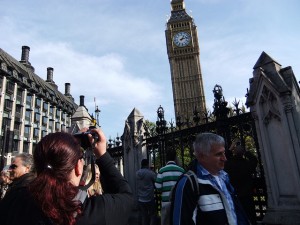 Check Out the Sights: What better way to learn more about your destination and have fun at the same time than to explore the city's well-known attractions? If you're sightseeing solo, make sure to take proper precautions to ensure a safe excursion. If you'd rather have some company while visiting local tourist attractions, ask a colleague to join you. Here is a list of the five most popular business travel destinations and must-see attractions to see while you're there:
London, United Kingdom – Big Ben, Buckingham Palace, the British Museum and the Tower of London are all popular tourist attractions.
Shanghai, China – The Bund, Jade Buddha Temple, Yu Garden and Shanghai Museum are just some of many must-see spots if you're traveling here.
Singapore – Marine Life Park, Jurong Bird Park and the Telok Ayer Market are some of the sights that exemplify Singapore's rich nature and culture.
Beijing, China – Forbidden City, Tiananmen Square, Temple of Heaven and of course, the Great Wall of China are cultural landmarks of this historical city.
Toronto, Canada – CN Tower, St. Lawrence Market, and the Royal Ontario Museum top out as some of Toronto's most popular spots. If you're a sports fan, be sure to check out the Hockey Hall of Fame or catch a Blue Jays game at Rodgers Centre.
Helpful hint: If you're traveling outside of the cities noted above, you can ask your hotel concierge for a city guide or visit TripAdvisor.com for recommendations onpopular tourist spots. Or, if you're an On Call member, we'd be happy to provide you with recommendations of famous landmarks to check out near your destination.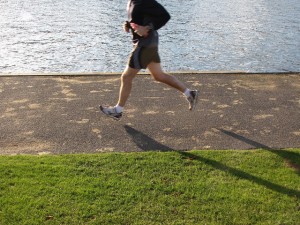 Work in a Workout:  If you have time to spare, fitting a workout into your day can be beneficial to your overall business travel experience. Exercise boosts immunity defenses against airplane and hotel germs, reduces stress levels by triggering the release of brain endorphins and even helps you sleep better – all which are helpful when you need to be at your best during that presentation or client meeting. Take advantage of your hotel's gym access (if possible) or bring your favorite fitness DVDs to use in your hotel room. If indoor exercise isn't your thing, find out if there is a park or recreational area where you can go walking or running.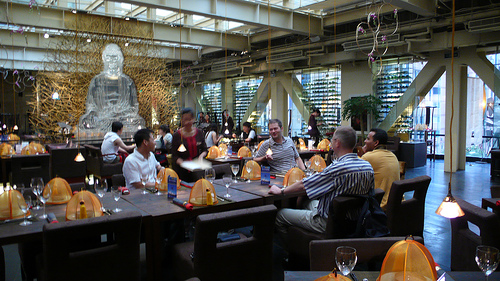 Immerse Yourself in Local Culture:  Free time may come and go, but gaining an understanding of local culture during your business trip is an opportunity that may not come around very often (especially if your trips are chock-full of meetings!). Before your trip, take the time to learn some key phrases in your destination's language. This will help you make a great impression when interacting with local residents and bring you closer to their culture. One option while you're exploring your destination is to use an online tool like Google Translate for instant translations in 64 different languages. You'll not only be able to hear the audio pronunciation of the word or phrase, but you'll also see the phonetic pronunciation if you're trying to translate something into a language with a non-Roman alphabet (like Greek or Chinese, for example).  Knowing some key phrases may help you make connections with local residents, who can provide recommendations for local hole-in-the wall restaurants and pubs outside of the typical tourist spots. Be sure to think outside the box – catching a local play, spending time watching street performances and attending a festival are all ways to capture an authentic experience.
Volunteer:  Volunteering is a great way to spend your free time, connect with local residents and leave your footprint at your destination! If you're traveling for a week or longer and know there will be some days that involve more free time than others, research international volunteer projects that you can fit into your schedule. Many of the programs have set dates, while others allow volunteers to determine their own start and end dates. The shorter-term (1 to 3 week) opportunities often entail a specific project such as building a medical clinic or repairing trails. If you can't commit to a full project, research your destination's local shelters, soup kitchens and food banks. Giving back to the community is always a great thing to do, even if you're just visiting.
(Smart) Phone a Friend:   Go ahead…grab a comfortable seat in your hotel's lounge or on a park bench and get in touch with some old friends. Using your smartphone or tablet to catch up with friends and family, especially those whom you haven't seen or talked to in a while, is a great way to take advantage of your free time—who knows, maybe someone you know is in the area! Why not spend an afternoon reminiscing and catching up with an old friend from high school that happened to move cross country? Bonus: Your pal can likely recommend some local hot spots around town.
 Safe Travels!
Photo Credits
Tourist taking a photo of Big Ben by Oatsy40
Jogging outside by Markheybo
Interacting w/ locals at Shanghai restaurant by Feldpress