Sometimes we travel to places where the quality of medical care isn't the same as what we're accustomed to in the U.S. According to our Transportation Manager, Juan Ives, "If a member needs critical medical care while they're away, our main goal is to ensure they're treated in a facility that is properly staffed and equipped to treat their condition. And if it's not, it's our job to evacuate them to a facility that can." He continued, "If a traveler requires a higher level of specialized care (IV, fluids, oxygen, medical monitoring, etc.), and can't travel home for care on a commercial flight, we'll coordinate an air ambulance evacuation."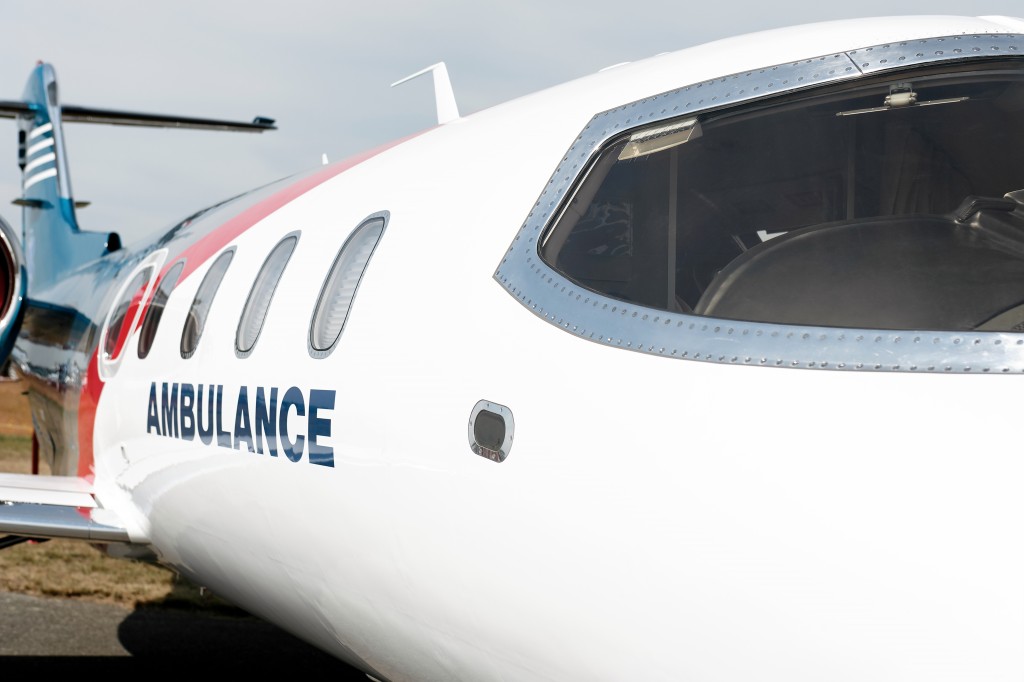 Juan, a retired United States Air Force Combat Flight Medic, is no stranger to the logistics and nuances behind medical evacuations. In fact, during his military career, he coordinated several high-profile aeromedical missions in the U.S., Europe, the Middle East, and North Africa—logging more than 1500 hours of combat flight time and saving nearly 4,000 lives. Here at On Call, alongside our air ambulance coordinators, Juan and his team work tirelessly to assist our travelers through serious—and often life-threatening— medical circumstances 24 hours a day, 365 days a year. This is obviously a lengthy process, but we're here to help give a better idea of how it could actually play out in real life. Imagine that you're visiting a construction site in a remote area of India and you fall and break your pelvis. Once emergency responders have arrived, you're transported to a local clinic that is not equipped to treat you properly. Now what? Well, once you place a call to our Global Response Center to inform us that you've been hurt; Juan and his team of air ambulance coordinators will get to work. The rest of the process would look something like this:
1) Our in-house medical team consults with your treating doctor and concludes that you'll need transport to New Delhi—the closest city with the appropriate level of orthopedic care to treat your broken pelvis.
2) On Call works with your employer to gather all the documentation and information that is necessary for your transport and receiving hospital admission. Depending on a traveler's location, this could include passports, social security cards, visas, and health/travel insurance information.
3) On Call will arrange for an in-flight medical team and an appropriate aircraft from our network of accredited air ambulance providers—in the case of your broken pelvis, there would be a nurse and paramedic to continue your treatment, monitor vital signs, and perform pain management for the duration of your flight.
Note: all of our air ambulance transfers are staffed with certified medical flight personnel. Before you depart, they will need to take duty rest, which is a mandated break in between flights. This is not only for your health and safety but for your transport teams' as well.
4) On Call shares the air ambulance itinerary with your authorized contacts (employer, family members, etc.) as well as the treating and receiving medical facilities.
5) You arrive in New Delhi safe and sound, so you can receive the appropriate treatment for your broken pelvis; and last but not least: you're thankful that you had On Call because a medical evacuation, depending on the location, can cost tens of thousands (or even hundreds of thousands!) of dollars out of pocket!
Want to learn more?
On Call's clients are encouraged to consult with us for the most up-to-date information on their destinations and recommendations around risk prevention and travel health planning. For everyone else, please feel free to get in touch with us for more information, as well as how On Call can help protect your travelers with our customized travel risk management and assistance programs.
For over 25 years, On Call International has provided fully-customized travel risk management and global assistance services protecting millions of travelers, their families, and their organizations. Contact us today and watch our video to learn more. You can also stay in touch with On Call's in-house risk management, travel health and security experts by signing up for our quarterly Travel Risk Management (TRM) newsletter.