On Call's Medical, Transportation, and Travel Teams coordinate hundreds of medical evacuations per year – so we know a thing (or two!) about this critical, life-saving emergency assistance capability.  Learn more about what medical evacuations are, how they work, and how you can help ensure the best possible outcomes for travelers under your care.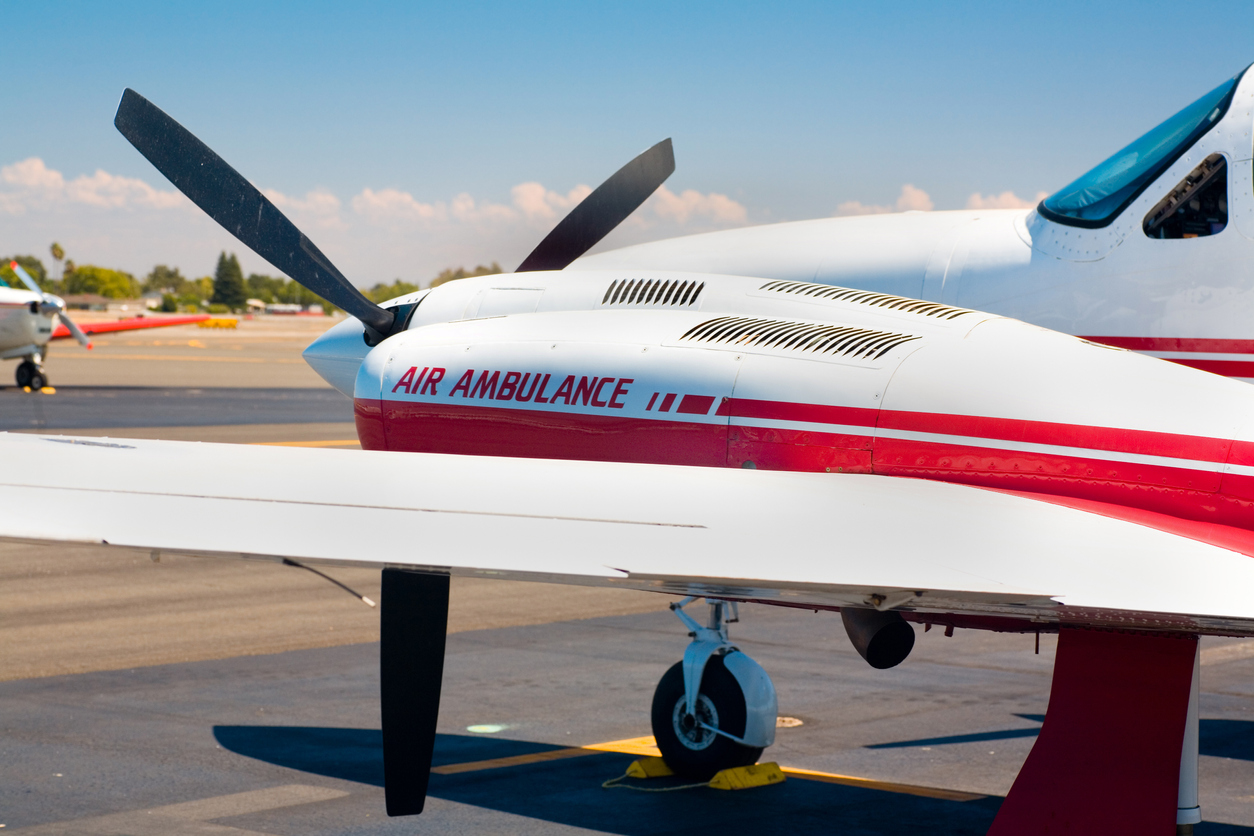 What is a medical evacuation?


A medical evacuation is a transfer from one hospital to another for emergency medical treatment. While medical evacuations can be facilitated on the ground or in the air, this post specifically highlights how medical evacuations work via private air ambulance. An air ambulance is truly an ambulance with wings. The patient is under the care of a medical professional who can administer oxygen, IV medications, and/or any other treatments necessary for keeping them stable for their flight.
How do medical evacuations work?
When medical recommendations require a patient to be evacuated to a different facility, On Call's Medical and Transportation Teams determine which facilities in the surrounding areas are best equipped to treat the traveler's condition. We consider numerous factors when making this important decision, including the urgency of the illness or injury, whether the traveler is stable enough for transport, length of the transport, and which hospitals have the best resources and capabilities to treat the traveler's diagnosis. On Call utilizes a global network of air ambulance providers that we trust to ensure our travelers receive the care they need as quickly and safely as possible.
How are medical evacuations executed?
Once all of the necessary documentation is in place and an admitting facility is secured, On Call's Transportation Team works closely with the air ambulance provider to secure an itinerary. Sometimes there are obstacles that may affect the timeline of an evacuation. In some locations, the airport may only operate during daylight hours for safety reasons, or an airport may have to delay flights due to political unrest or even weather conditions. These obstacles can cause last-minute changes to the itinerary. Our Transportation Team will keep everyone apprised if there are any issues, and the finalized itinerary will be sent to the traveler's designated contacts and the receiving hospital. The designated contacts are also updated after each critical step of the evacuation. This end-to-end communication process cuts out the middleman, keeps you in the loop, and, above all, ensures you're not missing any vital opportunities to advocate on behalf of your travelers.
About On Call International:
When traveling, every problem is unique–a medical crisis, a political threat, even a common mishap such as a missed flight. But every solution starts with customized care that ensures travelers are safe and protected. That's why for over 25 years, On Call International has provided fully-customized travel risk management and global emergency assistance services protecting millions of travelers, their families, and their organizations. Contact us today to learn more.