If you're responsible for international risk management at your college or university, you're probably familiar with the Institute of International Education (IIE)'s 2016 Open Doors Report. An informational reference published annually in partnership with the U.S. Department of State's Bureau of Educational and Cultural Affairs, the report covers an abundance of trends and developments in global student mobility.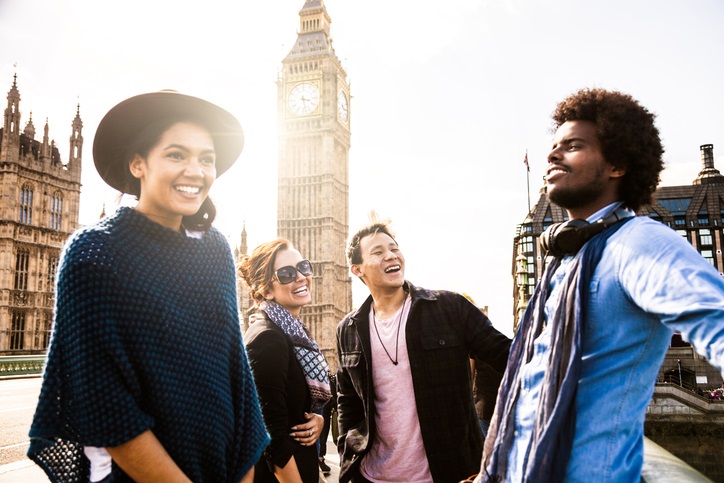 According to the 2016 report, American students who received credit for programs overseas have more than tripled in the past two decades and increased nearly 3% over the previous year. A rising number of U.S. students (more than 22,000 in 2014-15) participated in non-credit work, internships and volunteer initiatives, and women continue to comprise the majority of the U.S. study abroad population at 67%. Europe is still the top destination of choice, with more than half of U.S. students choosing to study in that region. And Cuba experienced the highest growth rate among top study abroad destinations with an 18% increase. Also worth noting: 2016 was the first year in which international students studying in the U.S. hit the one million mark, with an increase of 7% over the previous year.
Weighing in on what the report's key insights could mean for the academic risk management community, On Call's security specialist Nick D'Intino says, "The world continues to become more accessible than prior generations, allowing professors, undergrad and postgrad students the opportunity to gain first-hand exposure to their topics. Yet, regardless of the program's purpose—whether the individual is participating in a volunteer initiative in South America, researching a niche topic in the Middle East or completing a traditional credit-based course in Europe, the Open Doors data highlights the paramount importance of considering individual risk profiles when sending travelers abroad."
Nick continues, "Different individuals and programs within the same institution could have different risk profiles, thus the threat assessments should vary accordingly. No two cases are the same, and it's the responsibility of the institution to help students make informed travel decisions that take in to account all relevant variables. For instance, women could face some unique challenges with regard to gender-based discrimination in certain areas, while individuals studying in emerging locations like Cuba could have trouble effectively navigating the nuances of the country's entry policies and visa requirements. And even those headed to traditional destinations should consider the global security challenges we've seen over the past year or so. While proper safety preparation and training decreases the (already low) probability of being directly involved in an incident, a conversation about risks and overall security is always a relevant one, regardless of where students are traveling."
Another key finding from the report is the notable increase of international students studying in the United States. Academic risk management administrators should take notice as these international students could also opt to participate in study abroad programs from the U.S. On Call security specialist Raynold Lyngdoh weighs in further: "While this enhanced diversity is great for a number of reasons, it also brings an increased risk and liability to U.S. colleges and universities. Therefore, it is critical for institutions to conduct an encompassing duty of care dialogue that addresses concerns pertaining to their international students. As part of this dialogue, institutions should ensure their international students are provided with the right resources and information on how to deal with emergencies or challenges when studying in the U.S. or when embarking on additional studies outside the U.S."
Raynold continues, "As a former international student and current expatriate working in the duty of care/travel risk management industry, I understand firsthand the challenges international students could face when participating in study abroad programs that originate from the U.S. They may have entirely different preconceptions about their destinations and might also have different needs than a U.S. citizen studying abroad. To counter these challenges, I encourage colleges and universities to be proactive about providing applicable study abroad resources that accommodate the varying needs of their international students (such as visa/passport requirements, dietary restrictions, religious places of worship, etc.). Understanding such information should aid institutions in developing the necessary policies and trainings that ensure international students are properly prepared for their study abroad travels as well as their U.S. counterparts."
In conclusion, reports and educational resources like the 2016 Open Doors Report help us understand current trends in study abroad in a broader context. As participation in study abroad continues to increase in a world that is becoming increasingly more complex and unpredictable, it's both an institution's moral and legal responsibility to ensure the health, safety and well-being of their program participants. Likewise, institutions that conduct regular conversations and encourage an ongoing dialogue of risks vs. rewards are one step closer to fulfilling their duty of care and illustrating both a proactive and holistic approach to academic travel risk management.

Want to learn more about holistic risk management, travel security and duty of care? Contact us today.