For students headed to less traditional destinations, the positives may seem endless: an enriched cultural experience, an adventure of a lifetime, an opportunity to step out of one's comfort zone…however, as students forgo classic study abroad destinations and set their sights on more challenging travel climates, this not only creates an additional layer of uncertainty for students—but also for their institutions. It's no secret that in today's complex travel landscape, university administrators are faced with evolving risks that can be difficult to navigate. With that in mind, here is a streamlined approach to helping your institution prepare for and navigate some of the risks involved with unconventional study abroad destinations: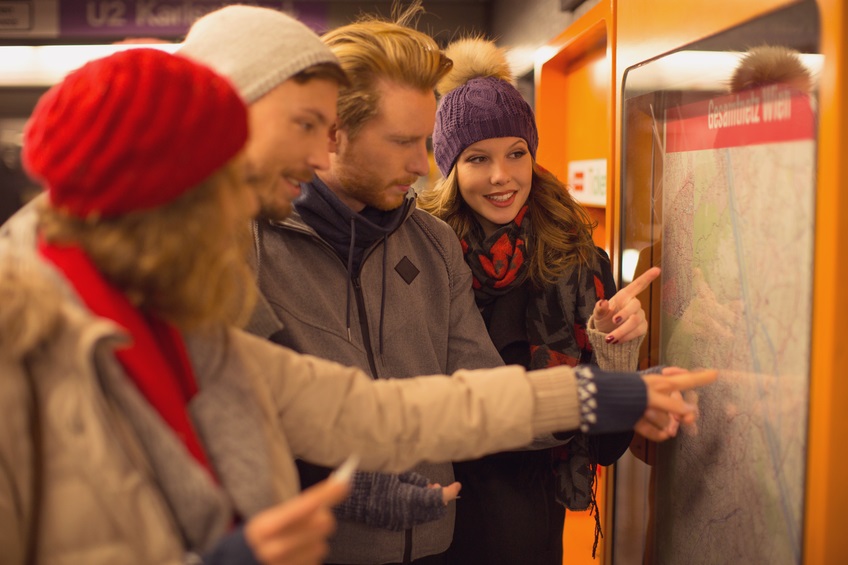 Define Your "Risk Appetite"
For some students, the turbulence of a particular region is part of the draw—and while many institutions aim to strike a balance between academic freedom and responsible caution, the question becomes: how do you establish that line? Levels of risk tolerance and vulnerability differ for each institution, and only you can answer that. However, one thing is for sure: define your institution's stance regarding travel to unconventional destinations up front so there are no surprises later. By tackling these types of grey areas with clear, manageable and realistic policies, you're not only well on your way to enforcing responsible travel choices amongst your students, but helping to make study abroad safer and more rewarding for them as well.
Vet Locations
Institutions who offer study abroad programs in unconventional regions must prepare their students, as well as their study abroad offices, for the unique risks inherent to those destinations. It's important to fully vet the health and safety of locations where your institution conducts its study abroad programs – this includes the host country's political, economic and social issues, as well as any ongoing security concerns.  Since every detail of a student's trip should be examined, it's no longer enough to trust your own research alone—local contacts, researchers, government agencies, third-party TRM firms and on-the-ground reports are necessary assets in today's ever-changing travel landscape. The key is leveraging this information and local knowledge to the best of your advantage and being prepared to modify students' travel plans accordingly.
Create a Crisis Response Plan
When a crisis erupts, time is of the essence. The confusion during an incident often makes communication and safety difficult to organize. For this very reason, institutions must have fully-developed contingency plans for their students that enforce proper crisis response protocols. Effective planning provides a framework to rapidly analyze the resources you'll have available to utilize. Everyone with decision-making authority should understand their roles, communication chains and how to best work with third party resources during a crisis to ensure an agile and timely response.
In addition, an extraction plan should be in place for students in unconventional destinations (and in any destination for that matter!). This is a necessity in case of political instability or natural disasters, and should be ready for action in case the worst occurs. When preparing an extraction plan, institutions must look ahead to ensure travel, food, water and back-up security are provided for students who must be quickly removed from a volatile location.
Enforce Crisis Response Procedures
Remember: it's your institution's responsibility to not only have the proper resources lined up to support your students during a crisis, but to also make sure they know how to access them. Taking the time to actively review your crisis response plan with your program participants (including how they should reach out for help during an emergency), is a critical component of any international program. We recommend making it a prerequisite for participation and actively engaging students in this facet of risk management planning from the get-go. This helps ensure they're cognizant of the potential risks as well as the actions they should take if there's an incident. Plans and key details should be easily attainable for all stakeholders involved (i.e. students, parents and university officials) and also sent out before travel takes place.
Make it Simple
On the rare occasion when someone is directly involved in an incident, it can prove overwhelming and remembering important actions or information may not be immediate. For this reason, security experts around the globe, including our in-house security team, are reinforcing simple phrases to help people remember how to take action when faced with danger. For example, the Federal Bureau of Investigation emphasizes the "

run

,

hide

,

fight

" strategy for responding to active threats, and the Department of Homeland Security promotes the "

if you see something, say something

" approach to encourage people to take an active role in protecting communities. Similarly, the city of London instructs those involved in an emergency to "go in, stay in, and tune in." Reinforcing and providing context to basic concepts like these can allow for a quick reference/recall point for students when faced with the stress of a crisis.
Taking the right steps before travel takes place is critical in protecting your students and your institution. Contact us today to learn more about

holistic travel risk management

.
For over 25 years, On Call International has provided fully-customized travel risk management and global assistance services protecting millions of travelers, their families, and their organizations. Contact us today and watch our video to learn more. You can also stay in touch with On Call's in-house risk management, travel health and security experts by signing up for our quarterly Travel Risk Management (TRM) newsletter.