It's that time of year again! Summer is on its way out and we're headed into the busy conference season. We've talked about health and safety planning for your meetings as well as some top planning trends, but how do you know where to hold your next, big meeting? Check out these great international destinations that appear to be turning the heads of even the pickiest meeting planners this year.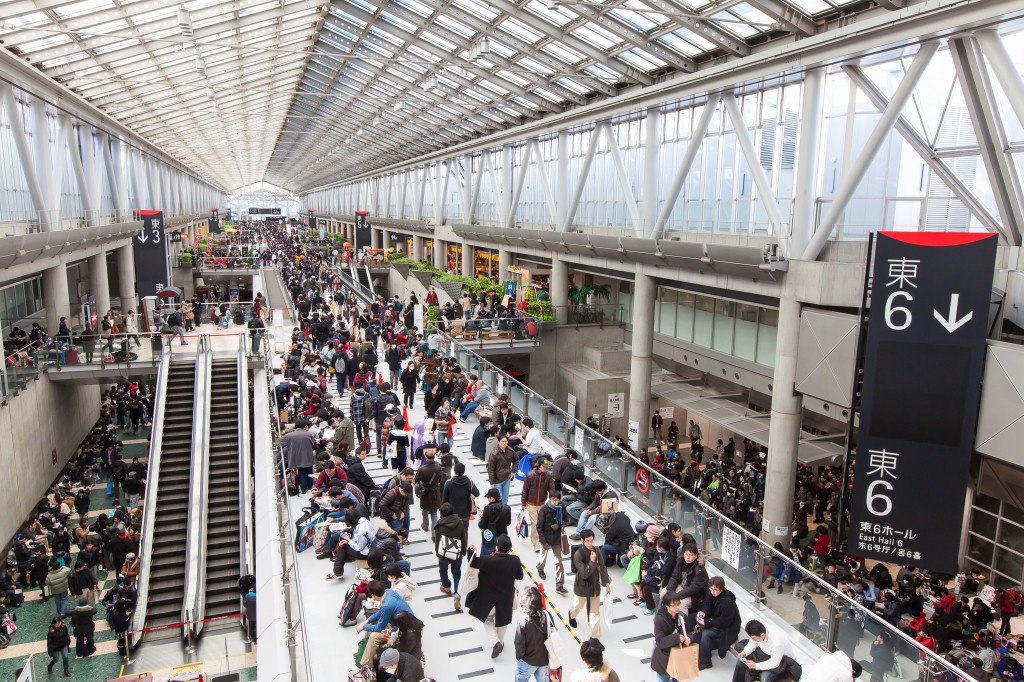 Tokyo:   Voted the best experience for tourists and as the country with the most helpful locals, best taxi service, and cleanest streets, it's safe to say that Tokyo is accustomed to hosting visitors.  In addition to large conference venues, the city's well-known hotels have plenty of meeting space. Oakwood Premier Tokyo Midtown Hotel caters specifically to expatriates who will be in the country more than thirty days. They can accommodate up to 200 people in their largest conference room. For another option, consider the Ritz-Carlton of Tokyo. Their meeting specialists will cater to your company's needs and their largest room can hold over 300 people. Multi day conference? Stay in one of the deluxe rooms with views of the city and complimentary wireless.

Vienna:  Rich with history, incredible views and excellent restaurants, Vienna is a wonderful spot for your next meeting. Hold your conference in one of the 18 meeting rooms at the Messe Wien Exhibition and Congress Center, or consider one of the boardrooms at the Hilton Vienna Danube Waterfront for a smaller gathering. The Hilton Vienna Danube Waterfront features spectacular views of the water and is a short drive from the airport. If your visitors will be staying in town, advise that they book one of their spacious guest rooms or splurge for a suite. After, your travelers can visit the Historic Center of Vienna, the Schoenbrunn Palace, or unwind at the Tiegarten Schoenbrunn Zoo.
Paris: Home to the Eiffel Tower, the Louvre, and Notre Dame, Paris remains one of the world's top places to visit. Schedule your event at the gorgeous Le Palais des Congres de Paris. The space can hold up to 400 guests and is known for hosting international conferences. Planning a large exhibition? Try the Paris Porte de Versailles. This venue is close to the Orly Airport and train stations, making it easy for guests who are just coming in for the day or staying nearby. Schedule an elegant wrap up dinner at Epicure or have a picnic delivered to your group via Paris Picnic.
London:  Considered the most influential city in the world and home to 2,000 of the world's top companies, it's no surprise that London is one of the best places to hold a meeting or conference. The ExCel London Convention and Exhibition Center is the most popular place to host an event. With a variety of rooms and spaces, they can accommodate a small meeting or a massive conference in their auditorium. Following your event, encourage your guests to check out the assortment of restaurants or take a trip to the West End for a performance.
Berlin:  With more than 28 million visitors per year, Germany is the fifth most visited country in Europe. Schedule your conference at the Berlin Congress Center and you won't be disappointed. The BCC hosts almost 50 events per year, not to mention smaller business events. The venue takes pride in their specialized staff and the ability to cater to any and all needs in house. With six chefs on staff and tastings prior to your event, you won't have to worry about the quality or timeliness of your food.  Before planning your conference, take a look at the Berlin Events Calendar. Your group will enjoy heading out for a night on the town for a quiet dinner or attending one of Berlin's many festivals.
Barcelona: Housing more than 1.5 million tourists last year, Barcelona is a cultural hot spot. Check out the Centre Convencions International Barcelona for your next meeting or conference. This large space is completely customizable. The main Exhibition Hall can be divided into eight different rooms or left as one, large space.  You will also be provided with interpreters, decorations, and assistance with setting up. There are over 20 hotels nearby for your guests to choose from, and it is a short drive from the airport. Full of beautiful architecture, museums, and art galleries, you can trust that there will always be something new for your visitors to see.
Where is your favorite international meeting destination? Let us know in the comments below!
Safe Travels!