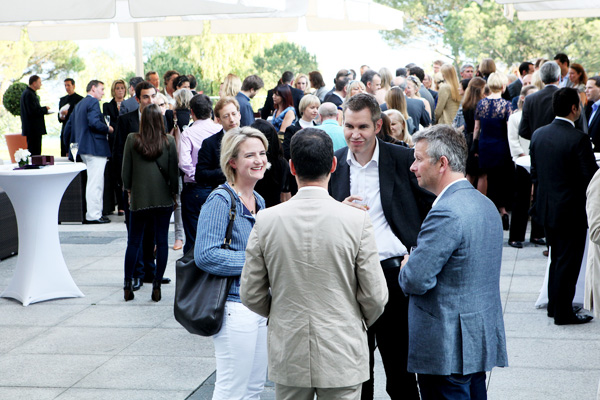 With summer coming to an end, it's time for every event organizer's busiest time of year – the start of a new conference season! If you're responsible for planning a conference or corporate meeting on your company's behalf, consider these trends shaping today's corporate events:
1. Location, location, location: A survey conducted by hospitality management company Destination Hotels & Resorts found that venue rates are no longer the clear-cut feature in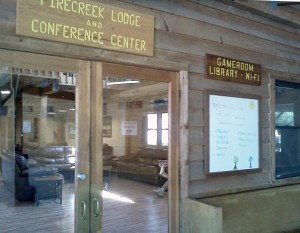 determining which hotel to pick for a meeting. Instead, location has become a top priority, as more and more event planners are incorporating cultural aspects of their destination into their meeting agendas (especially when it comes to hosting off-site outings, dinners, etc.) If possible, choose your venue by seeking a promising location first – then narrow it down based on rates and availability. For a head start, check out Cvent's list of Top 50 Meeting Destinations in the United States. Planning your meeting abroad? Check out this list of the Top 15 International Meeting Cities published by Smart Meetings earlier this year.
2. Increasing venue demand: According to Benchmark Hospitality International (BHI), meeting demand and booking pace is consistently on the upswing. Though short-term bookings are still frequent, the booking demand window stretches into next year and beyond. For last minute events, choices can be very limited in availability. That means it's important to identify locations and book your venue well in advance. Meetings.org recommends booking a year or more prior to the event date for large or complex conferences.
3. The need for speed: BHI also reports that access to highly effective WiFi is the #1 issue for planning professionals and conference attendees today. Business travelers want to stay connected now more than ever, and many attend conferences with multiple wireless devices. A meeting space that can provide sufficient bandwidth and free, fast and reliable WiFi capabilities is one you don't want to overlook.
4. Flexible meeting spaces: Conference facilities are becoming more flexible during on-site events, much to the appreciation of meeting planners everywhere. The best venues offer conveniences such as moveable partitions, furniture and planters that make spaces more useful and attractive. For example, having an impromptu brainstorming session in the little nook outside of a session room is now easier for attendees thanks to the flexible use of space within the venue.
5. Distinctive food and beverage choices: The Destination Hotels & Resorts Report (referenced above) states that the food and beverages served throughout a meeting is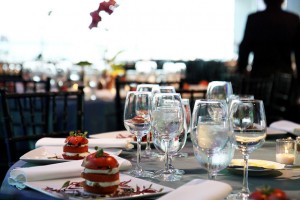 instrumental to its success. In fact, 74% of the 200 meeting planners surveyed said diverse culinary offerings are important when selecting a meeting venue. It's not just having a variety of meal options that keeps attendees happy; an assortment of healthy choices (using locally-sourced ingredients) as well as selections for those with dietary restrictions (such as gluten-free and vegan) are also essential for meals and refreshment breaks.
6. Health consciousness: Yes, healthy menu selections are important, but attendees also want to get moving. Some hotels and conference centers offer creative exercise breaks in lieu of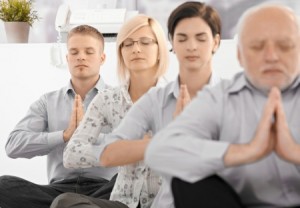 refreshment breaks to rejuvenate meeting attendees between sessions. Consider offering a 15-minute "boost your spirit" yoga session or Zumba class within your day's conference schedule. Meeting planners and attendees want breaks that keep them energized for the day's remaining sessions and post-conference events. Insider's Tip: – Ensuring the health and wellness of meeting goers should be an important part of planning your company's meeting, too!  If one of your meeting attendees faces a medical emergency, travel assistance can be essential with services such as worldwide medical referrals, nurse helpline, medical evacuation to hospital of choice and even the option to have a doctor on-site at the meeting location.
7. There's an app for that: The mobile app trend isn't going away any time soon. According to a Successful Meetings article, meeting planners are tapping into the trend and setting up mobile apps for corporate events. Innovative new apps such as Meeting Play help planners keep track of RSVPs and make checking into an event effortless. The app also allows attendees to keep track of the conference agenda and interact with other meeting-goers.
8. Go green: One aspect that meeting planners are now taking into deeper consideration is the environmental sustainability of their company's event. Though it may not be the primary factor in selecting a venue, choosing a property that is sufficiently green can actually help reduce event costs. For instance, a meeting space with state-of-the-art technological abilities can reduce or eliminate costs associated with printing materials. Hotel/conference centers that allow you to serve distilled water instead of bottled water can make your event greener and less costly. Event sponsors can even give away reusable water bottles for attendees. Green meetings not only help your company reduce its impact on the environment (and potentially lower the cost of your event!) but can also encourage your attendees to do the same. Check out the CDC's Green Meetings Checklist for more tips on making your event even greener.
9. Team building activities: Team building continues to be a strong industry trend, and activities that include unique ways to motivate, inspire, and build camaraderie with colleagues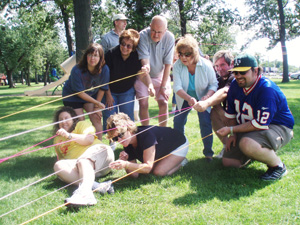 are growing. More so, activities that link to corporate social responsibility are on the rise. Organizing a group volunteer initiative as an off-site team building event the day before or during the event not only benefits meeting attendees, but the community where the meeting is located.  
10. Entertainment is key:  Make your event unique, so attendees want to keep coming back year after year. Memorable entertainment not only helps you create buzz prior to your conference, but it can also help you retain attendance for future events. Successful Meetings lists recent trends in entertainment at conferences and corporate functions. Popular options include urban street dance performances, violinists, and themed-dinners or events ("The Eighties", "At the Movies", etc.)
Safe travels!
Photo Credits:
Business meeting from Financial Times
Convention Center from Janice Temple Robinson
Team building from Michael Cardus