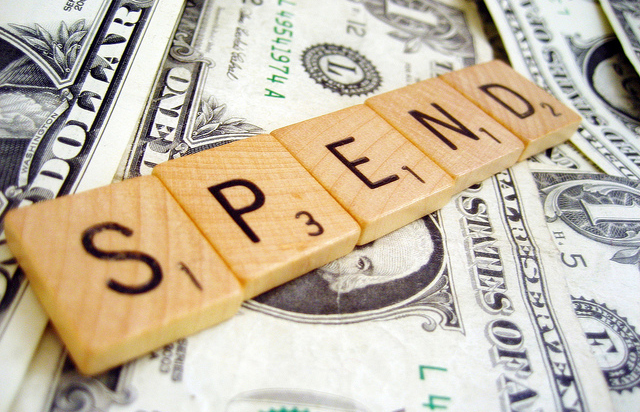 As we embark on a new year, we can only speculate what 2014 will bring to the travel industry. To keep you looking forward, we've compiled a list of travel predictions for the year to come. We're curious to see if any of these expectations will prove true!
1)      Business Travel Spending Increase – Gearing up for your next business trip? According to several industry forecasts, you may be packing your suitcase more frequently this year for work-related travel. A study by the Global Business Travel Association (GBTA) predicts a 7.2 percent rise in business travel spending next year, to $288.8 billion. The projection assumes an improving economy, steady profits and hikes in business investments. The GBTA also predicts that travel abroad will see a particularly big bump in spending. Spending on trips that take business travelers outside U.S. borders is predicted to rise by 12.4% to $36.6 billion in 2014. That's compared to a much weaker 1.5% bump forecast for 2013.
2)      Hotel Rate Increase – Carlson Wagonlit Travel's (CWT) 2014 Travel Price Forecast foresees sharp hotel rate increases in key business travel destinations – perhaps their highest rates in decades. In fact, CWT predicts hotels in North America alone could see rates increase as much as 3.9 percent, with rates in the United States rising by up to 4.9 percent. CWT also projects the 2014 average hotel rate to increase by as much as 5.8 percent in Latin America, the highest of any region, and up to 4.9 percent in the Asia/Pacific region. According to the American Express Global Business Travel Forecast 2014, country-specific, rather than global, economic trends – such as Brazil's preparation for upcoming global sporting events, Germany's relative economic strength within Europe and China's slower but stabilizing growth – are expected to contribute to the uptick in business travel prices.
3)      U.S. Domestic Flight Prices Expected to Decrease – Good news, domestic travelers!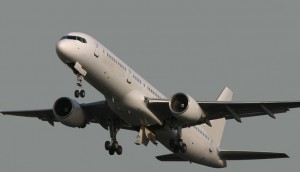 According to the American Express Global Business Travel Forecast 2014, North American airfares are expected to decline this year as a result of heightened competition from low-cost carriers and corporate travel policies becoming more stringent in regard to business-class travel. American Express forecasts a sharp decline (8% to 13%) in short-haul business-class airfares in North America in 2014 – the sharpest drop it foresees in any geography, and for any type of fare. Long-haul economy airfares in North America could also decline (up to a 4% drop) in 2014, while short-haul economy (0% to 3%) and long-haul business class (3% to 6%) could see airfares spike. The report acknowledges, though, that airline consolidation (e.g., the merger of American Airlines and US Airways) could raise fares enough to offset your savings.
4)      International Medical Coverage & Travel Insurance: A Fine Line? –  Carlos Cividanes, Executive Vice President of Industry Relations for TravelSafe Insurance, posed a significant question surrounding the future of international medical coverage.  He predicts that something to watch in 2014 will be whether or not the Affordable Care Act will eliminate international medical coverage from the few major medical plans that still offer it – therefore leaving travel insurance (and travel assistance!) as one of the few ways to be covered.
Since many U.S. health insurance plans do not offer coverage outside of the United States – and with these speculations about changes –  it is very important to check the details of your plan before you go. It's also a good idea to consider investing in a travel assistance membership to make sure all of your bases are covered.
5)      Hotels Will Rent Office Space to You – "Pop-up" offices are expected to become more common in the hospitality industry in the year to come, as more and more hotels are renting out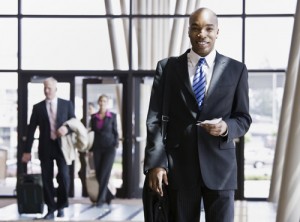 work spaces and converting meeting rooms into office space. Used by a growing crop of mobile workers, including Generation Xers and Millennials, these spaces are great for those who prefer Starbucks-like spaces where they can both work and socialize instead of traditional office cubicles. Marriott recently expanded its Workspace on Demand program and Westin introduced Tangent – just two of the big-name hotel chains catering to 24-hour business travelers in need of "microstays" by renting out rooms on a day-use or even hourly basis.
6)      Wi-Fi Availability Will be More Prevalent – When you're on a business trip, getting free Wi-Fi is like hitting the jackpot. Condé Nast Traveler predicts that more hotels will join the twenty-first century and offer free Wi-Fi to guests. One less thing to expense! (Here is HotelChatter's report showing which hotel brands currently offer free Wi-Fi, in case you're wondering!) You can expect Wi-Fi to become available on more airlines outside the U.S. as well (currently, in-flight Wi-Fi is offered by carriers such as Delta, JetBlue and United Airlines.) The business travel market demands Wi-Fi, and its absence soon could be a deal-breaker in markets where such fliers have multiple carrier choices.
What are your predictions for the travel industry this year? We'd love to hear from you in comments below!
Spending photo from 401(K) 2013