In the first part of our expatriate series, we gave you some preparation and planning advice for your big move. So now that your visa application is ready to go and you can say a few things in your destination's language, here is some advice for expatriates looking to stay healthy during their assignment overseas:
Healthcare– Schedule an appointment with your doctor (especially if you have preexisting conditions) and travel medicine specialist well before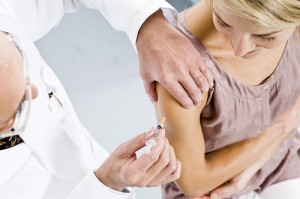 your big move. Once the specialist knows where you're going and your medical history, they can educate you on how to stay healthy while you're away. This includes determining destination-specific health risks, as well as any vaccines and medicines you'll need to get before you leave. If you have any preexisting conditions, you should also consider finding local specialist(s) so you know where to go if you experience symptoms while you're away (On Call members can call us anytime for worldwide medical, dental and pharmacy referrals).
The initial consultation with a travel medicine specialist should occur at least 4-6 weeks before departure; this allows time for immunizations to be effective as well as to prepare for any adverse reactions. This consultation is also a great time to discuss other important travel health issues, such as insect bite prevention and food and water safety.
Prescriptions– You may be surprised to find that your prescriptions and favorite over-the-counter medications are not available everywhere in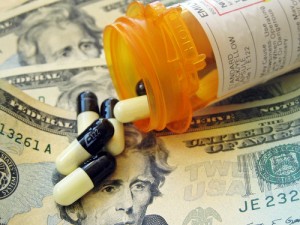 the world—they may even be considered illegal narcotics! Ask your doctor and travel medicine specialist for the scoop and plan accordingly (it also couldn't hurt to double check with the country's foreign embassy too). If something that you can't live without is unavailable in your new home, you may need to bring a supply of these items with you. Keep prescription medications in their original pharmacy-labeled containers to avoid questions, or confiscation, at customs.
And speaking of prescriptions, anyone going abroad with a preexisting medical condition should ask their doctor to write a letter, describing the medical condition and any prescription medications, including the generic names of prescribed drugs (important because in some countries, prescription drugs might have a different name). Since some foreign pharmacies don't accept called or faxed in orders from a U.S. doctor (who knew?), you may want to consider obtaining your prescriptions through the mail (if you'll have access to reliable mail service). If your health insurance provider doesn't provide affordable overseas mail order options, you may need to look into services that specialize in expatriate prescription delivery.
Did you know? Deodorants are very limited in China, as are mosquito repellant with DEET. And Ritalin, Robitussin, Valium, Xanax, and Codeine are banned in the United Arab Emirates (UAE).
Emergency Assistance– What type of overseas medical coverage and assistance does your company provide? Although some health insurance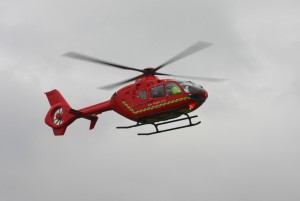 companies will pay "customary and reasonable" hospital expenses abroad, very few will pay for your medical evacuation back to the United States. This is just one of the reasons why travel assistance is so important; and if it's not offered through your company's benefit plan, you may want to consider making the investment yourself. In the event you sick overseas, you'll get assistance locating a qualified physician, hospital or pharmacy. If you lose your prescription, there's replacement assistance too. In the event of a serious illness or injury, you'll receive emergency medical evacuation, which includes the planning and cost of transporting you to the nearest adequate facility, or if you prefer, to your preferred doctor back home.
Another thing to keep in mind is that that emergency response is not 9-1-1 outside of the U.S. Before you go, check out the State Department's list of emergency contact numbers in foreign countries and save the number used at your destination in your cell phone. And speaking of cell phones, make sure you have a fully functioning one with you at all times (check out our international smartphone tips here). Take the time to pre-program the local police, embassy, and your travel assistance provider into your phone for quick reference.
Fun Fact: France, Belgium, Bahrain, Germany and Switzerland (in that order) ranked highest for access to quality medical care in HSBC Bank's Expat Navigator.
Have you ever lived or worked abroad? We'd love to hear your stories as well as any advice you may have for your fellow expats in comments below!

Safe Travels!
Image Credits: 1) flickr.com/photos/sanofi-pasteur/5283500378/ 2)
flickr.com/photos/59937401@N07/6127242068 3) Owned.