Whether you're traveling for business, school, or pleasure, it's safe to say that things don't always go as planned. (Good thing you always remember to pack your On Call card!) But here's the thing: unless you've actually experienced a travel emergency (a broken leg, lost prescription, stolen passport, or even a legal mix-up), it's hard to imagine how travel assistance could really come in handy or even save your life. Not to worry – tune in each month to see how travelers just like you turn to On Call International every day for help with their travel emergencies, both big and small.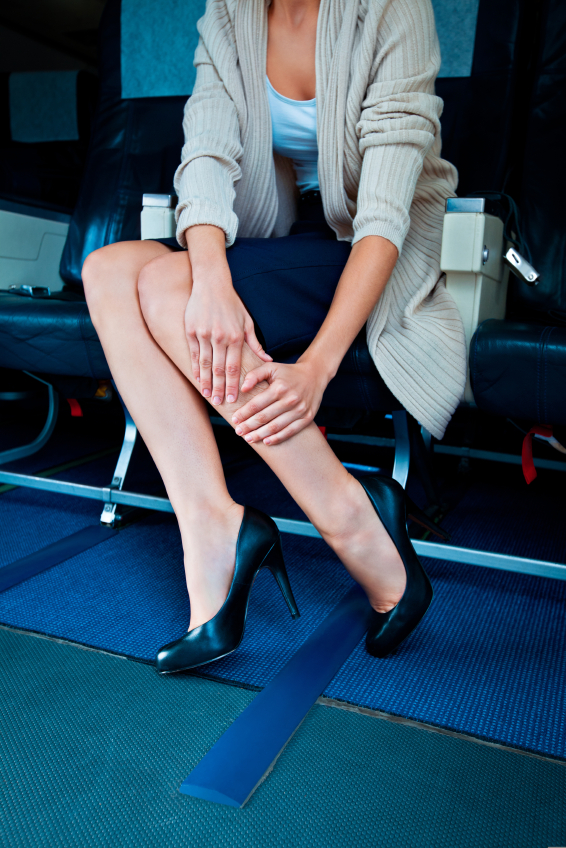 This Month: Felicia*, a technology executive from Boston, had just finished an assignment in Tokyo and was anxious to head home and see her family. About halfway through her fifteen hour journey, she began to feel a sharp pain in her right leg. She assumed her leg was just cramping due to limited space, but when she got off of the plane for a brief layover in Detroit, her calf began to swell and the pain in her leg intensified. Not sure what to do next, Felicia turned to her travel risk management provider, On Call International, for help.
On Call to the Rescue…
On Call was able to locate a hospital near the airport that could evaluate Felicia's condition and called to confirm they would accept her primary insurance. On Call was also able to arrange for a taxi to pick Felicia up at the airport and transport her to the hospital. After a full evaluation, Felicia was diagnosed with a condition called Deep Vein Thrombosis, more commonly known as DVT. The doctor explained that this is a common condition which can be caused from sitting in a cramped position for a long period of time. He recommended that Felicia be admitted overnight so she could receive the appropriate treatment through an IV and reduce the risk of a pulmonary embolism.
After a medical consultation between her treating physician and On Call's medical team, Felicia was cleared to travel home in the morning. It was recommended she fly home in business class seating so she could keep her leg elevated.
Home Safe and Sound…
Felicia was relieved to hear that On Call took care of her flight arrangements back to Boston. The next day, she arrived home safe and sound, thankful for On Call's help finding treatment so far away from home.
*Names have been changed to protect member privacy.