From the sinking of the Costa Concordia, to the London Olympics and Hurricane Sandy, 2012 was certainly a big year for travel headlines. On Call International takes you around the world (don't forget to pack your travel assistance membership card!) to sample some of the most interesting travel stories in the world this year:
Italian Cruise Ship Disaster: On January 13, 2012, luxury cruise ship Costa Concordia, slammed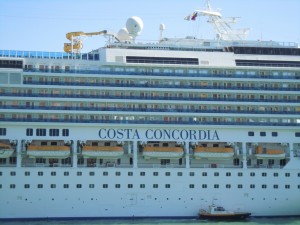 into a rock and partially capsized near the island of Giglio, requiring the evacuation of over 4,200 people on board. While this disaster appeared to temporarily taint consumers' confidence in cruising, it appears as if cruise bookings for 2012 did not suffer – the Cruise Lines International Association reported that more than half of travel agents polled reported selling more cruises in 2012 compared to last year (photo source: Ana del Castillo Shutterstock Gallery).
US Embassy Closes in Syria: On February 6, 2012, the U.S. closed its Embassy in Damascus and pulled all American diplomats out of Syria as the U.S. stepped up pressure on President Bashar Assad to leave power. This followed a surge in violence, including bombings in Damascus on December 23, 2011 and January 6, 2012, which raised serious concerns that the U.S. Embassy in Syria was not sufficiently protected from armed attacks. Even after the State Department conveyed their security concerns to the Syrian government, the regime failed to respond. The U.S. State Department continues to warn U.S. citizens against travel to Syria and strongly recommends that U.S. citizens remaining in Syria depart immediately.
Mali Military Coup: On March 22, 2012, soldiers in Mali (a country historically cited as a democratic model for Africa), overthrew the elected government, looted the presidential palace, arrested ministers and declared that they had seized power. The rebel troops appeared on Malian state TV to declare a "coup d'etat" (military mutiny) because of the president's incompetence in fighting a rebellion by ethnic Tuaregs in Mali's north. As a consequence, Mali's three largest northern cities – Kidal, Gao, and Timbuktu – were overrun by the rebels on three consecutive days. By April 2012, the National Movement for the Liberation of Azawad had taken control of the region declaring Azawad's independence from Mali.  The U.S. State Department continues to warn U.S. citizens against travel to Mali due to the continued political instability in the country.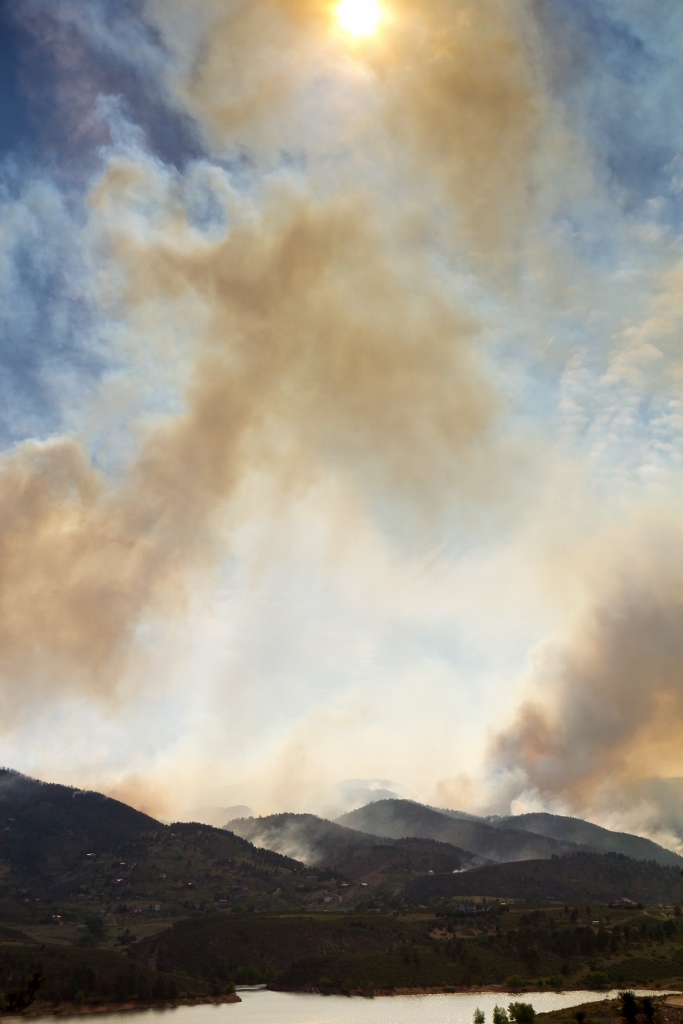 Wildfires in Colorado: This past summer, Colorado experienced its worst wildfire season in a decade. The flames not only forced thousands of Colorado residents from their homes, but also disrupted vacation plans for countless visitors to the state's top tourist destinations such as Pike's Peak and Estes Park. Many travelers in Colorado saw some of their favorite sites closed to the public and were given evacuation orders. Some even spent their vacations passing out bottled waters and setting up cots in evacuee centers.
London Olympics: London, always a highly-popular destination, welcomed a flood of visitors this summer as host of the 2012 Summer Olympics. The Office for National Statistics confirmed there were 3.18 million trips to the UK by visitors from overseas in July 2012. However, this is still less than the 3.36 million visitors to Britain from last year – many experts believe this was due to fear of overcrowding the already congested city of London.
Turmoil in the Middle East: The anti-Islam film "Innocence of Muslims," which insulted the prophet Muhammad, sparked violent protests and attacks on U.S. embassies across the Middle East when it was released. Though the trailer was posted to YouTube in July, the violence didn't break out until September 2012. Ambassador Christopher Stevens and three other Americans were killed in what is now accepted as a terrorist attack during a protest at the U.S. Consulate in Benghazi, Libya. The demonstrations and violence as a result of this film spread through several regions of the Middle East and North Africa.
Hurricane Sandy: Hurricane Sandy started sweeping through the east coast on October 29,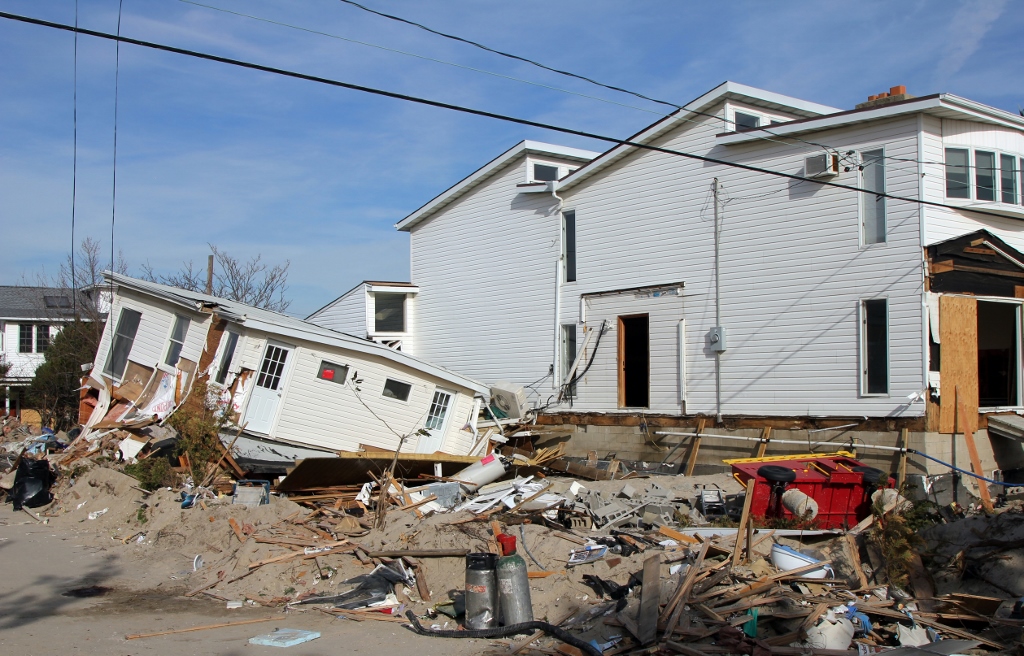 2012, grounding thousands of flights across the globe and halting many ground transportation systems in the region. Flight delays not only rippled across the U.S., but also spread to Europe and Asia, where airlines cancelled or delayed flights to the eastern U.S. from major travel hubs including London, Paris, Tokyo and Hong Kong.
Hard hit states such as New York and New Jersey are still recovering from the major flooding, structural damage and power outages that Sandy caused. As a result of the storm, the International Air Transport Association reported that the aviation industry lost an estimated half billion dollars and  caused 17,000 flight cancellations to the five most affected airports – John F. Kennedy, Newark, LaGuardia, Washington-Dulles and Philadelphia (photo source: Leonard Zhukovsky Shutterstock Gallery).
Security Threats in Israel: The security situation in southern Israel and Gaza heated up following an airstrike on November 14, 2012 that killed Ahmed al-Jabari, the commander of Hamas. The airstrike came after several days of Palestinian rocket and mortar fire into southern Israel. A cease-fire agreement between Israel and the Gaza Strip's Hamas rulers took effect on November 21, 2012, bringing an end to eight days of fierce fighting and possibly signaling a new era of relations between the enemies. However, despite the cease fire agreement, the U.S. Department of State still urges U.S. citizens to remain mindful of security factors when planning travel to Israel and the West Bank and to avoid all travel to the Gaza Strip.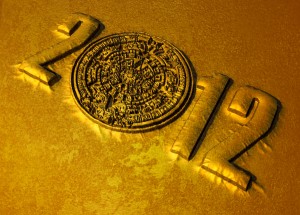 End of the World in Mexico – Chichen Itza was built more than 1,000 years ago, but on December 21, 2012, it helped attract more than 50 million people to southeast Mexico. Surges of travelers came to take part in the Mexican Government's "Mundo Maya 2012" tourism campaign and its various celebrations.
While some people complained that these campaigns exploited the Mayan culture, many are hoping that this boost to the region's tourism continues.
Now is a great time to reflect back on the travel headlines from this year, and consider how we can better prepare ourselves for our travels next year.
Don't forget that no matter where you are headed, if you find yourself in a travel emergency- no matter how big or how small – On Call International is always just a phone call away.
Were you impacted by any of these (or any other) travel headlines this year? Leave your comments below – we'd love to hear from you!