Do you think the chances of identity theft happening to your travelers are slim to none? Think again. According to recent studies, 19 people are victims to identity theft every minute, and it's been the top consumer complaint to the FCC for the past 15 years. Aside from the stress and financial strain it puts on your travelers, identity theft also puts a huge strain on productivity: the average victim can expect to spend 30 hours on average resolving each identity theft crime.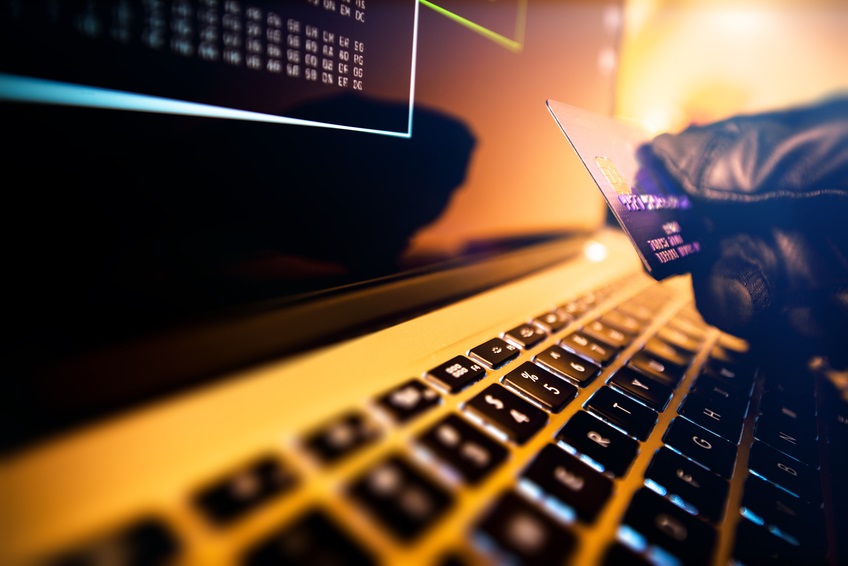 With travel often making us even more vulnerable to thieves, it's critical for employers to educate their globally-mobile staffers on how to reduce the risk of having their identities swiped. In an age where notifying banks about itineraries and carrying less cash is no longer enough, here are some key topics organizations should address with their travelers prior to departure:
Passports: A lost or stolen passport not only leads to travel delays and headaches, but it could also lead to identity theft. According to our Chief Security Officer, Jim Hutton, "Criminals can use a genuine U.S. passport to smuggle illegal items in and out of various countries as well as try to obtain US citizenship. Additionally, once they have your passport information, criminals can begin accessing your financial and personal details." It's estimated that the average person spends 600 hours trying to recover their stolen identity—don't let this happen to your travelers! Check out our passport protection advice here as well as our advice for what to do in the event of a lost or stolen passport.
ATMs: High-traffic tourist areas (especially in some developing countries) can be a hotspot for ATM skimming devices that steal account numbers and PINs. Travelers should stick to ATMs near banks or inside airports and hotels, with security cameras nearby. When entering a PIN, always cover the keypad with one hand to prevent any hidden cameras from catching the digits. Be especially wary if the ATM looks damaged or different—many skimming devices are fairly shoddy pieces of hardware that are weakly tacked to the card reader. Other warning signs include an unbranded shell or a lot of dark glass in the front. Companies like MasterCard have global ATM locators, which make it easier for travelers to find ATMs they can trust.
Social Media: If employees share their locations on social media, they're not only becoming a target in their destinations, they've also revealed to everyone back home their houses are empty. Fraudsters love to mine social media status updates or, worse, take note of personal information such as birth dates, family names, and places of employment. Employers should remind travelers to be mindful of what's shared on social media about their trips and to check their social media privacy settings. Additionally, if your employees have smartphones and leave the GPS location feature enabled, they should only share their locations with people they trust. On a similar note, nothing says "I'm not home!" like an overflowing mailbox. For employees who will be traveling for more than a few days with no one else at home, encourage them to put their mail on hold, or ask a trusted neighbor or friend to get the mail so they're not leaving a trail of breadcrumbs to their vacant house.
Mobile Devices: The FTC reports that last year more than 6% of all identity thefts reported involved mobile device fraud. And as mobile device consumption continues to grow, this percentage will inevitably rise. To make matters worse, most people store an overwhelming amount of data on their smartphones: notes with passwords, family photos, and travel itineraries to name a few. One of the easiest ways for travelers to protect their phones (and their data!) is to lock accounts with a password or PIN that is required before making changes to their accounts. Each of the cell phone carriers offers this feature to their customers in a slightly different way, so travelers should check with their providers to make sure their accounts are password protected.
Data Security: It's also important to work with your IT department to institute sound international data security policies. For example, many companies mandate their travelers to use rental devices instead of personal equipment, which limits the amount of data at risk should employees' laptops, tablets, or phones be lost, stolen, or searched. Loaner devices can also be easily wiped after a trip. Also, when it comes to public WiFi, it's better to be safe than sorry. This is just one of the many reasons why many organizations require the use of Virtual Private Networking (VPN) to connect to company resources outside the office. With VPN, business data is virtually inaccessible to hackers, and passwords/logins are encrypted. And speaking of encryption—check that your IT team has installed encryption software on your employees' hard drives. Encrypting data makes it completely unreadable to anyone but its intended recipient.
Credit Cards: Many companies provide credit cards to traveling employees to cover their expenses, and it's no doubt that credit cards are great travel companions. Most have zero-liability policies, meaning cardholders won't pay for unauthorized charges (the Fair Credit Billing Act specifies that maximum liability for unauthorized credit card charges is $50). However, encourage travelers to leave all unnecessary credit cards at home and to bring just two cards in the event there is an issue with one of their accounts. For safekeeping, they should plan on leaving one card in their wallets and one card in their hotel safes –that way, if their wallet gets lost or stolen, they'll have a backup.
Are your travelers protecting their information…and your organization's? For more information about proactive travel preparation, education and holistic travel risk management, contact us today.