Has the question, 'is it safe to travel?' been keeping you up at night? If you're like most risk professionals we know you understand first-hand how unpredictable global travel has become…and how it's changed the way most organizations think about—and approach—travel risk management. According to On Call security analyst and Watch Officer, Scott Battey, "It's no secret recent attacks have forced organizations to get more serious about their traveler protection strategies—particularly in the realm of security planning, monitoring and response. There is both a proactive and reactive component to a sound travel security strategy, and our role is to help organizations and their travelers operate both ends of the spectrum successfully." Read on for Scott's insights on how On Call's Watch Officers are doing just that—and to also get a pulse on the new global travel security climate and what it means for your travelers and your organization.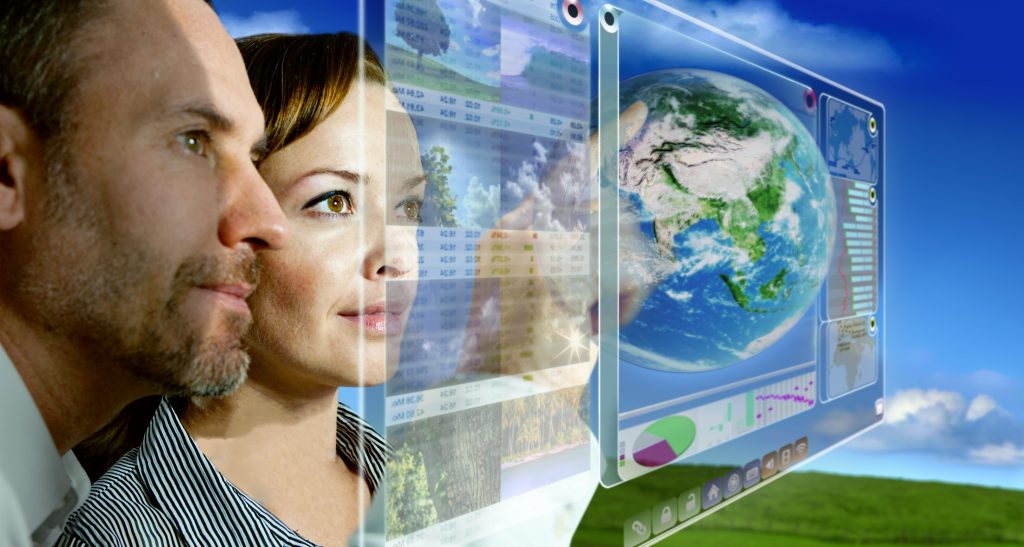 What exactly is an On Call Watch Officer?
Scott: Our role is actually multi-faceted: first, we provide proactive intelligence and risk analysis to help people and their organizations make informed decisions about their travel plans. We also help our clients evaluate their evacuation capabilities, contingency protocols and crisis management plans to enhance and refine their travel risk management strategies. And of course, we're also here to help clients respond to travel security crises, such as political evacuation during a terrorist attack or even an extraction during a natural disaster.
Can you tell us more about the On Call Watch Officer team and what you do?
Scott: Let me start off by saying there's never a dull moment…especially as of late. The tragic events that took places in areas such as Paris, Brussels, Istanbul, Nice, and Munich serve as a reminder to that up-to-the-minute intelligence on current and developing situations is more than just a nice to have. Thankfully, we each have a diverse set of skills and regional expertise to help provide laser-focused, customized security insights to our clients. <Scott laughs>, "It also doesn't hurt that our Chief Security Officer, Jim Hutton, has 30+ years' experience leading worldwide security initiatives for Fortune 500 companies, the U.S. State Department, the FBI and the Overseas Security Advisory Council, OSAC."
How do On Call Watch Officers evaluate and assess travel security events?
Scott: That's a great question. There's a lot that goes into our assessment process, but in layman's terms, it mainly depends on three factors: impact, persistence and location. Impact—if an attack erupts in a place like Paris or Munich this typically presents a much bigger impact than an attack in an area like Afghanistan where there is a higher tolerance for violence. Persistence is the staying power of that threat. A natural disaster is a persistent event because of the long-term implications it presents to travelers, such as access to basic resources and emergency care. And location plays into impact—is there a general expectation for this type of incident in a particular destination? A traveler in Afghanistan probably isn't going to call us every time they hear gun shots, but a traveler in Iceland may be a little more alarmed.
Given recent world events, has your team seen an uptick in proactive planning from travelers and their organizations?
Scott: Yes, I'd say clients want proactive travel insights, information and assessments now more than ever. And since no two travelers are the same, we home in on individual risk profiles and itineraries to make unique and custom assessments. For example, someone that worked for a non-profit for a few years in Liberia is going to have a different risk profile than say, an LGBT traveler who has never left the United States…so even if these two people are dispatched to the same location at the same time, their risk levels will differ.
Do these risk assessments typically include a yes or no answer to the "should my people travel" question?
Scott: Well, let me preface with this to give a little extra perspective before I answer that—did you know that the odds of being killed by a terrorist overseas, or in the air, are 1 in 20 million (Washington Post and Time). So with that being said, unless the U.S. State Department issues a specific warning urging U.S. citizens to defer or cancel their travel plans for a particular destination (we take any alerts, warnings and worldwide cautions from the U.S. State Dept. very seriously), we generally do not provide a "yes" or "no" answer to that question. Instead, we want to arm organizations, and their travelers, with the information and knowledge they need to make their own intelligent travel decisions. Levels of risk tolerance and vulnerability differ between destinations and from organization to organization—so it's important to cut through the noise and separate fact from fiction before letting fear and anxiety get the best of us.
But what happens, despite even our best plans, when a travel security incident catches us off guard? How do you work with clients to ensure their safety?
Scott: Another great question. The reactive portion of the On Call Watch Officer role is also an important aspect of what we do day in and day out. I'll provide an example to help paint a better picture: we were tracking violent protests in Southern Mexico that were getting increasingly more hostile by the day. A couple days in, the situation became a lot more dangerous when unknown assailants started exchanging gunfire with the police. So when a client called us and said they were in a hostel in Oaxaca, running low on cash, and didn't speak Spanish, we knew we had a serious case on our hands. Utilizing our local resources, we sent a ground team with a trained driver and armed guard to Oaxaca to pick up the traveler. Despite the protests, gunfire, and burned out bus blockades, our ground team was able to get the traveler to safe haven in Mexico City by the end of the same day. Two days later, they arrived home in the U.S. safe and sound.
Wow, nothing better than knowing you helped a traveler stay safe and unharmed! On that note, do you have any parting advice for us around travel safety and security?
Scott: Well, the bottom line is that whether someone is traveling on business, studying abroad or even on vacation, with a little common-sense, vigilance and preparation, an organization can dramatically reduce their travel risk exposure. Do your homework and work with your travel risk management provider to ensure you understand the real risks. Overall, global travel is still quite safe and no one should feel the need to cancel or postpone their plans unless there is credible information that suggests otherwise.
Need help understanding the real risks your travelers face? For more information regarding the current global travel security landscape and holistic risk management, contact us today.