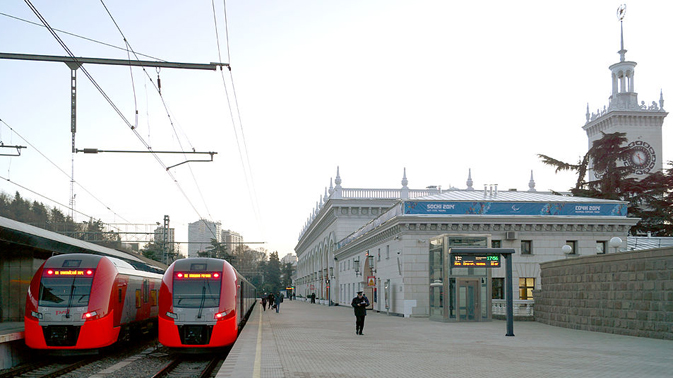 Whether you're traveling for business, school, or pleasure, it's safe to say that things don't always go as planned. (Good thing you always remember to pack your On Call card!) But here's the thing: unless you've actually experienced a travel emergency (a broken leg, lost prescription, stolen passport, or even a legal mix-up), it's hard to imagine how travel assistance could really come in handy or even save your life. Not to worry – tune in each month to see how travelers just like you turn to On Call International every day for help with their travel emergencies, both big and small.
This Month: Women Fractures Foot at Sochi Olympics
Jennifer*, a woman traveling solo in Sochi for the Winter Olympics, tripped and fell while hopping a train to Olympic Park. She was admitted to the closest hospital and diagnosed with a severe foot fracture. Jennifer was frightened to receive medical care in a foreign country, so she called her travel assistance provider, On Call International for help.
On Call to the Rescue
On Call immediately reached out to Jennifer's treating doctors. With a large cast on her lower-right leg, and crutches limiting her mobility, On Call's medical team recommended she return home for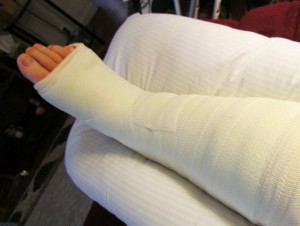 further treatment. On Call stayed in touch with the worried traveler daily and coordinated her flight arrangements back to the States in premium seating so she could recline and elevate her leg as medically necessary.
Since Jennifer was on crutches, On Call also suggested she refrain from navigating the hectic Sochi airport on her own. Jennifer couldn't have been happier when On Call worked with her airline to arrange for wheelchair assistance services. Jennifer was also relieved that On Call worked with her U.S. medical insurer to arrange for guarantee of payment for her hospital bills — one less thing to worry about once she got home.
Home Safe and Sound
Jennifer arrived home safely and eager to start her recovery in rehab. With On Call's help, Jennifer's foot injury was a lot less stressful and easier to manage, especially in the midst of a major multinational sporting event!
*Names have been changed to protect member privacy.
Photo credits:
Sochi train from Dmitry Selivyorstov
Foot in cast from Audreyjm