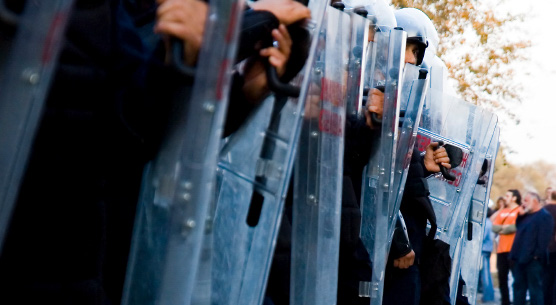 On Call International helps organizations and their travelers take a proactive and holistic approach to not only managing emergencies when they arise—but also planning for and even preventing them before they happen. Tune in each month to see how On Call International helps with travel problems, big and small, every day:
This Month: Students Encounter Political Unrest Abroad
Gail, an administrator for the study abroad department at a public university in California, was closely monitoring news surrounding the political riots and demonstrations in Istanbul, Turkey. With a group of five students from her university enrolled in an international studies program there, Gail was worried the situation could escalate and pose a threat to the students' safety. Unsure of how safely the group could leave the area if the protests continued, Gail turned to her organization's travel risk management partner, On Call International, for help.
On Call to the Rescue
On Call worked closely with Gail and her university to assess the situation. While it was determined that no immediate departure was necessary at that point, On Call wanted to provide safety guidelines for the students, to minimize risk. Shortly after, On Call discussed plans for potential evacuation with Gail and the director of the university. An official plan was put in place for the students, which included a designated meeting point and evacuation route in case the situation worsened. After two weeks of closely monitoring the situation and providing Gail and her team with regular updates, it became clear that the students needed to be evacuated. The students, accompanied by a security team arranged by On Call, were safely evacuated from Istanbul to Athens, Greece. On Call also reserved hotel rooms in Athens for each of the students while they awaited their flight back to the U.S.
A Safe Return Home
Thanks to her institution's partnership with On Call, Gail was able to ensure the students' safe arrival back to the States.
*Names have been changed to protect traveler privacy.
Want to learn more about On Call's proactive and holistic travel risk management solutions? Contact us today.