The lazy days of summer have come and gone – along with the busy summer travel season. As temperatures drop and the kids go back to school, a variety of options open up for fall travelers. Before you pack up the car for a long weekend or embark on your next business trip, consider the following tips for safer, healthier and less hectic fall travel:
Take Advantage of Shoulder Season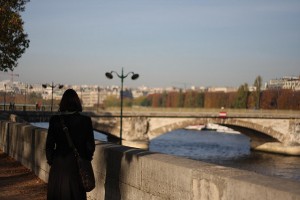 Shoulder season can be a perfect fit – it's tucked between the high prices of peak season and the lousy weather of the low season. If you're fortunate enough to make shoulder season travel work with your schedule, fall is a great time to get going. Summer crowds are a distant memory and popular winter travel spots such as the Caribbean won't reach their busy season for another few months. Weather is still nice in popular domestic tourist spots such as Maui and Las Vegas, as well as in international locations such as Mexico and Europe.
If you're venturing to Europe, cities like Paris, Rome and London come to life in fall, and you may be able to soak in more local culture instead of dodging the summer crowds. In fact, in most areas, the period between Labor Day and mid-December is generally the slowest time of year for travel—with the exception of the short-trip spike around Thanksgiving. Airfares are also more reasonable (fall prices can be up to 30% lower than summer peak rates!) At many hotels, the fall is typically not as busy as summer, and is also less hectic than winter vacation months. This means that hotel deals may be more attractive for both business and leisure travelers. If you're planning a getaway with the family or have a business trip coming up, fall is definitely the time to take advantage of cheap rates, small crowds and stress-free travel.
Keep in Mind
If you plan on flying to a destination that is prone to hurricanes, remember that hurricane season doesn't officially end until November 30th.  Before you book your vacation, check with your airline, cruise line, hotel or resort to see if they offer a hurricane guarantee. Hurricane guarantees vary with each company or property, but typically they will either refund disrupted travel or rebook accommodations without additional charge. It also makes sense to contact your travel insurance provider to see if hurricane coverage is included with your plan. During your vacation or business trip, it's important to stay informed by paying close attention to television weather reports and travel alerts issued by the US State Department.  (There is a current alert for Hurricane Season, where tips on hurricane preparation and a map of emergency shelters in your area are also provided.)
Take the Scenic Route: Prepare for your Road Trip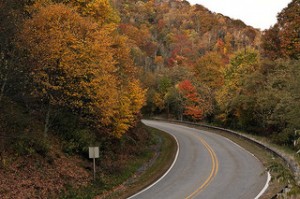 Road trips are very popular this season, and for good reason – the foliage and outdoor scenery are breathtaking. (Want to plan a leaf-peeping trip, but wondering where and when to go? Check out USA Today's list of the Top 10 Fall Foliage Drives around the USA as well as LeafQuest, an online guide to the best peeping spots in the country with an interactive map letting you know when peak peeping is in your destination). Whether you're on the West Coast and planning to cruise the Columbia River Highway in Oregon, or if you'll be admiring one of the many picturesque routes of New England, you'll want to take the proper precautions to ensure a safe and successful road trip. Some tips to consider are:
Map your route in advance and have a fully charged GPS (or smartphone with GPS capability) to provide you with directions to your destination. Traffic.com provides up-to-date traffic reports for any area in the country – just enter your start and end point for detailed traffic summaries along your route. Need traffic jam updates but already on route? There's an app for that. Waze, Beat the Traffic and INRIX Traffic are helpful smartphone apps that will bring you to your route and help you avoid heavy traffic.
Be sure to keep a fully stocked road safety kit in your car just in case an unforeseen emergency occurs during your road trip. Essential items to include are a battery-powered radio, booster cables, a tire pump, emergency warning flares and your roadside assistance membership card.
Pack a travel first aid kit. A well-stocked travel first aid kit prepares you for unexpected emergencies that could pop up during your scenic drive. For instance, many charming routes may be off the beaten path and far from a major highway, so chances are there won't be a drugstore around every corner.  A travel first aid kit can help you manage pre-existing medical conditions and treat minor health problems that can occur during your trip, such as a bout of digestive upset. Some items to include are over-the-counter pain medications such as acetaminophen or ibuprofen, bandages and antibiotic ointment. Check out our DIY tips on how to create your own travel first aid kit, and be sure to also include your travel assistance membership card in case you need emergency medical attention.
Pack Appropriately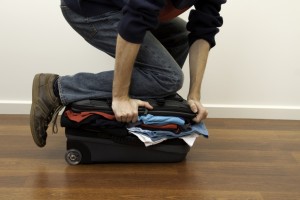 Summertime packing was a breeze – a few t-shirts, pairs of sandals, a light jacket, and you were good to go! Now that the temperatures are cooling, packing may not be as much of a cinch. Over pack and you'll be dragging unwanted weight and bulk through airports, hotels and new cities. Earlier this year, we wrote about sanity-saving winter travel packing tips – below is our advice adjusted for the fall, when temperatures are in-between:
Carry or wear your jacket or sweatshirt on the plane to free up more space in your suitcase and carry-on. Ladies, same goes for those fashionable fall boots – wear these on the plane and just think of how much suitcase space you'll save!
Use compression bags. Many people utilize these in their homes, but did you know they also make them sized for travel? They are especially useful for chunky items, such as sweaters and blazers. No vacuum required – just put the item inside the bag, zip the bag closed and roll it up.
The key to avoid over packing is to bring pieces that you can easily mix, match and layer to create a variety of different outfits. If you're traveling for leisure, you'll want to carry or wear a lightweight coat or blazer as weather can get chilly this time of year. Other items to pack are two basic sweaters, one blouse or button-down shirt, two tees or tops, two pairs of jeans or pants, a dress or skirt and a pair of comfortable shoes. Business travelers, take note: less is more! To avoid going overboard, check out our post: How to Pack Like a Pro on Your Next Business Trip.
Do you have any fall travel tips of your own to share? Let us know in the comments below!
 Safe Travels!
Photo Credits
Autumn in Paris from Erinc Salor
Leaf Peeping from Joe Shlabotnik
Cherohala Skyway from Dzmitry Parul