We hate to admit it, but summer is ending just as quickly as it arrived – but thankfully, it's not over just yet! Last year, AAA Travel projected 33 million Americans would travel 50 miles or more from home over Labor Day weekend.  With gas prices finally leveling off around the country, travel trends may be similar (or even better) this year. Since Labor Day weekend is quickly approaching, we've put together a round-up of our top summer travel posts to  help you prepare for your end-of-the-season  trips:
Beat the Heat: Advice for Safe & Healthy Summer Travels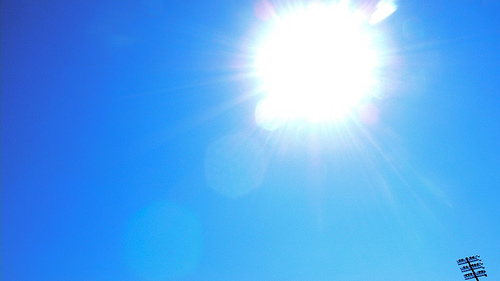 Planning on spending time outdoors camping, hiking or at the beach? Check out this post for advice on preventing and treating heat-related illnesses such as dehydration and heat exhaustion. We suggest hydrating regularly, wearing loose, lightweight and light-colored clothing and avoiding strenuous physical activity outside during the hottest time of the day — between 10 a.m. and 6 p.m. The post also talks about precautions against insect bites from mosquitoes and ticks, such as using an insect repellent containing at least 10% DEET and dressing in long pants, long sleeves and socks. Read more here.
Long Weekend Travel Tips: Staying Safe & Healthy
This post has you covered for your upcoming Labor Day travel, with advice such as staying on route to avoid heavy traffic and using tools such as Traffic.com  for updates on traffic reports around your area; packing an emergency road safety kit with items such as a battery-powered radio, booster cables, a tire pump, emergency warning flares and your travel and roadside assistance membership cards; and preparing safe, healthy food if you plan on camping out. Grilling burgers on the campfire? Just make sure they're cooked to an internal temperature of 160 degrees for your safety! Read the full post here.
Plan Ahead: Don't Let Summer Weather Delay Your Business Trip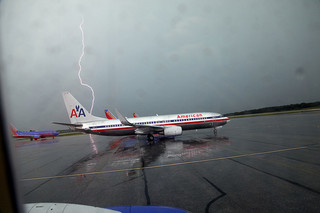 Do you have a business trip coming up in the next few weeks? Did you know that weather-related delays are typically worse in the summer than in the winter? If this is news to you, follow our advice for keeping summer weather problems from compromising your upcoming trip. We suggest choosing flights and connecting airports wisely; diligently checking the weather forecasts and avoiding connecting airports that have a reputation for weather delays if at all possible; and, remaining accessible so you can receive important updates from your airline should your flight be delayed or cancelled. Read more here.
Safety Tips for Your Next Hiking Trip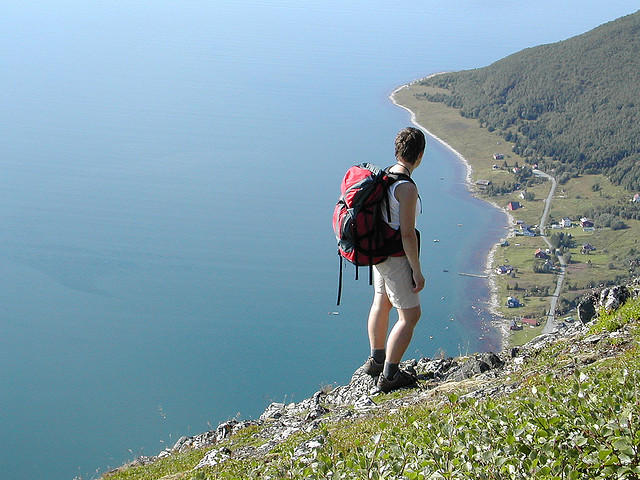 If your plans include turning the long weekend into a hiking trip, consider our tips for a safe and enjoyable adventure. Research nearby hiking spots on the National Park Service's website, plan to get an early start (sometimes high altitudes can be prone to afternoon thunderstorms), and familiarize yourself with the surrounding environment and terrain. See more of our tips here.
Go High and Stay Well: 5 Healthy Tips for High Altitude Travel
While many people can reach up to 8,000 feet without any ill effects, anyone who travels from lower altitudes to above 6,500 feet could experience altitude sickness. If you're planning an elaborate end-of-summer hiking or camping excursion, or simply taking a vacation somewhere with notoriously high elevation levels such as the Rocky Mountains or Mexico City, our post can help you stay healthy in high altitude destinations. Many people plan trips to high altitude destinations and may not even know it! An easy way to check the elevation of your destination is to use a site like veloroutes.org. A general rule of thumb is the closer you live to sea level, the harder of a time you'll have adjusting to higher altitudes. We also advise watching what you eat and drink – complex carbohydrates such as whole-grain bread will allow you to use oxygen more efficiently and help maintain your energy levels—both important factors in preventing altitude sickness. Read the full post here.
We hope you had a safe and healthy summer and continue to do so during the upcoming holiday weekend! Of course, On Call members can give us a call anytime if an unexpected travel emergency pops up and you need immediate assistance.
Safe Travels!
Photos:
Summer Sun from Flickr user Bredgur
Lightening at BWI from Flickr user Lee Ruk
Hiking Tromso from Flickr user Gunnar Hildonen