Memorial Day weekend is right around the corner, unofficially marking the long-awaited start of summer – the time of year that brings perfect opportunities to plan a fun-filled long weekend with family or friends.
Last year, AAA projected that 34.8 million Americans would travel 50 miles or more from home during Memorial Day weekend. This year, the number of travelers will likely be even higher, as gas prices are expected to decline.
Whether you're planning a hiking excursion, camping adventure or leisurely lounge at the beach, it's important to consider the following tips on staying safe and healthy during your long weekend away.

Stay on Track & Avoid Busy Roads.
Map your route in advance and have a fully charged GPS (or smartphone with GPS capability) to provide you with directions to your destination. If possible, consider leaving before three o'clock in the afternoon or after seven o'clock in the evening to avoid heavy traffic. 

Traffic.com

 provides up-to-date traffic reports for any area in the country – just enter your start and end point for detailed traffic summaries along your route. Need traffic jam updates but already on route? There's an app for that. Waze, Beat the Traffic and INRIX Traffic are helpful smartphone apps that will bring you to where you need to be and help you avoid heavy traffic.

Pack an Emergency Road Safety Kit.
Be sure to keep a fully stocked 

road safety kit

 in your car just in case an unforeseen emergency occurs during your long weekend trip. These kits can help save the day if you're planning an outdoor adventure such as camping and there won't be many gas stations around – you'll be in the wilderness, after all. Essential items to include are a battery-powered radio, booster cables, a tire pump, emergency warning flares and your roadside assistance membership card.

Pack a Travel First Aid Kit.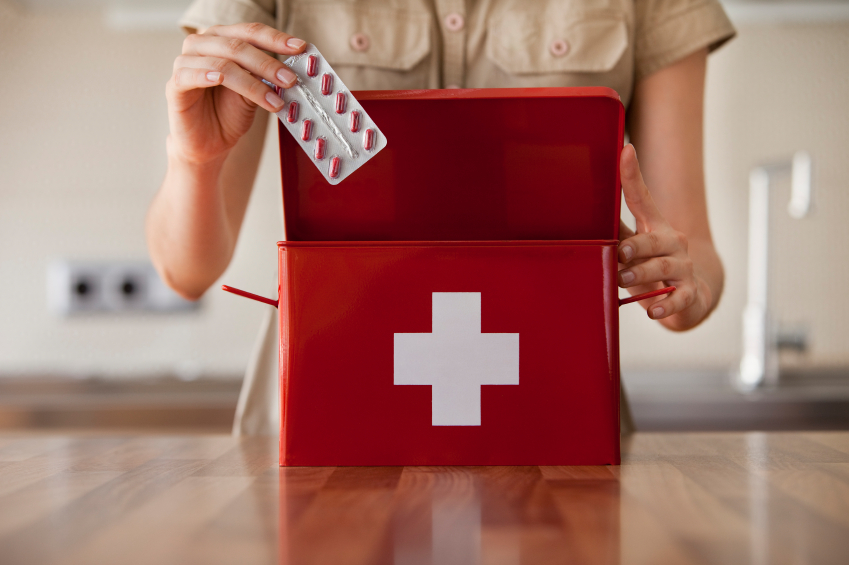 A travel first aid kit prepares you for unexpected emergencies that could pop up during your long weekend trip. Hiking with the family off the beaten path? Chances are you won't find a drugstore on the mountain! A travel first aid kit can help you manage pre-existing medical conditions and treat minor health problems that can occur during your trip, such as insect bites and stings, minor cuts and sprains, and a bout of digestive upset. Some items to include are tape, bandages and antibiotic ointment. Check out our 

DIY tips

 on how to create your own travel first aid kit, and be sure to also include your 

travel assistance

 membership card in case you need help with something more serious.

Prepare Healthy, Safe Food.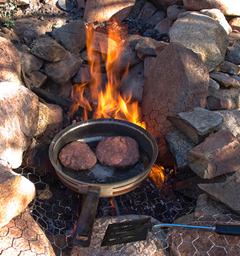 If you're planning an outdoor adventure, the 

CDC

 advises packing foods in tight, waterproof bags or containers and keeping them in an insulated cooler. Keeping food stored away or hanging above ground level will also help avoid unwanted animals from lurking around. If you're building a campfire, be sure to cook foods to proper temperatures (for example, ground beef should be cooked to an internal temperature of 160 degrees). 

Cooking meat

 correctly can sometimes be easier said than done, so purchasing a 

meat thermometer

 is a great idea for those of you can't eyeball a piece of steak for readiness! Of course, don't forget to wash your hands or use hand sanitizer before and after preparing food.
Healthy Hint: If you plan on drinking from a local water source such as a stream or river, be sure to use water sanitation tablets, intended for the clarification and disinfection of polluted water, making it safe for drinking.

Stay Vaccinated.
Vaccines help protect travelers of all ages from certain diseases, even if your trip is just for a long weekend. Before you travel, review your vaccination history and check with your doctor or nurse to confirm you've had all of the 

vaccines

 commonly recommended for the summer season, such as a tetanus shot.

Fight Bug Bites.
Unfortunately, pesky insects come hand in hand with summer, and taking proper precautions against bugs such as mosquitoes or ticks can be vital to your health. Last year, 

CNN reported

 the largest outbreak of West Nile virus (caused by a bite from an infected mosquito) the U.S. had ever seen, with a total of 1,118 reported cases of infection. It has also been reported that 

Lyme disease

, the disease associated with a tick bite, has been found in every state in the U.S – last year, there were approximately 33,000 confirmed cases. There are steps you can and should take to help prevent bug bites, such as generously applying insect repellent containing DEET to clothes and exposed skin. Repellents containing 20% or more DEET can protect up to several hours. Additional ways to protect yourself include dressing in long pants and sleeves and checking for ticks a few times a day.

Protect Yourself from the Sun.

Your long weekend plans may include a trip to the ocean, but getting a sun burn is no day at the beach. It's important to protect yourself from the sun's harmful ultraviolet (UV) rays, which can cause skin cancer, premature aging and cataracts even on cloudy days. The 

Mayo Clinic

 suggests using a sunblock with an SPF of fifteen or higher that offers both UVA and UVB protection. Wearing protective clothing is also a great way to help prevent sun damage, so be sure to pack dark, tightly woven clothing that covers your arms and legs, and a broad-brimmed hat, which provides more protection than a baseball cap or visor does.
What steps will you take to stay safe and healthy during your long weekend trips this summer? Let us know in the comments below!
Safe Travels!

Image credits:
'Hamburgers': Flicker User: Tombothetominator. http://www.flickr.com/photos/tombothetominator/2575589178/
'Sunblock Stripes': Flicker User: EarthlyDelights. http://www.flickr.com/photos/earthlydelights/4424316944/