New Year's resolutions are hard to keep. Why not make an easy change that will improve your safety and well-being on your travels this year – all without breaking the bank? From the political crisis in Egypt, to the natural disasters in Japan and Southeast Asia, 2011 showed us that planning ahead is crucial to making sure a trip goes smoothly. If you're a road warrior or a frequent flier, purchasing travel assistance in 2012 may be the most sensible way to make 2012 your healthiest and safest year yet!
Below, we share 12 reasons you'll want to consider travel assistance this year!
1.  Travel insurance and assistance are not the same. While travel insurance covers monetary losses that may occur during a trip, many do not actually help get you to safety should something go wrong during your trip.  Travel assistance not only covers the cost of emergency services like medical evacuation, but also aids in getting you home safely.
2.  We all like to have choices, especially when our health is involved.  Travel assistance from On Call aides in emergency medical evacuation and repatriation to the hospital of the member's choice, regardless of whether you can receive care locally.
3.  The world is constantly changing.  From natural disasters to political unrest, it's difficult to predict what might derail your travel plans.  With travel assistance, you can travel the globe with peace-of-mind.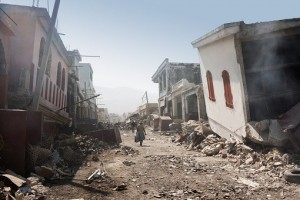 4.  Travel disasters don't just happen abroad.  Flat tires and flight cancellations are just a few events that can happen without even leaving the country.  With travel assistance from On Call International, coverage begins anywhere 50 miles away from your home.
5.  We're not all linguists.  Travel incidents do not always happen in countries where you know the language.  Should an emergency occur, travel assistance can provide you with an interpreter.
6.  Last-minute travel is becoming the norm.  Spontaneous trips shouldn't leave your safety at risk.  Travel assistance is available for comprehensive annual coverage, not for just one trip.
7.  Home is where the heart is.  Should an emergency happen back home, travel assistance can offer immediate help with travel arrangements for a member, companion and family to get where they need to be.
8.  We all appreciate a second opinion.  Should you start feeling ill while away, On Call International offers a 24/7 Nurse Helpline to help guide you on your way to feeling better.
9.  Your health isn't the only thing that can get you into trouble.  If you find yourself in a legal situation, travel assistance can provide legal assistance, including a free attorney consultation and bail bond assistance.
10.  It's the small things that count.  Forgetting your ID is troublesome at home, but could be much worse abroad.  Travel assistance can help you in the process of replacing lost travel documents such as your passport.
11.  Sometimes one pair of eyes isn't enough.  If your luggage gets delayed, travel assistance can track the luggage while you enjoy your destination.
12.  Travel assistance might be the most affordable way to stay safe while traveling.  With annual membership starting at just $225, On Call International makes travel peace-of-mind one of the most affordable ways to start the New Year on the right foot.