While the chances of encountering a terrorist attack abroad are low, there's still no doubt the world is an unpredictable place. Add to that the heightened threat of terrorism targeting Western interests globally, and it's important for anyone traveling abroad to be prepared for the worst case scenario. With that in mind, we spoke to On Call Global Security Specialist Nick D'Intino regarding what people should do if they find themselves traveling when a terrorist attack strikes.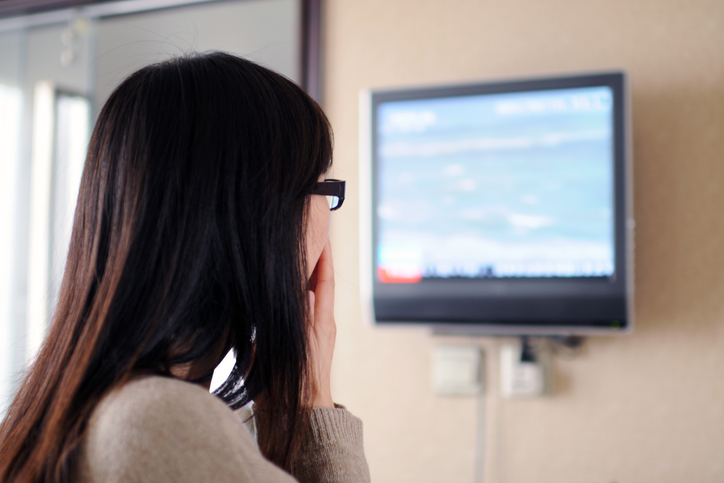 We all know preparation is key for effective response during a crisis— do you have any advice for planning a trip with safety in mind?


Nick: Absolutely! I always say preparation starts before leaving home. Travelers should do some research to familiarize themselves with their destinations and check the U.S. Department of State's travel advisories to gauge if their plans should be reconsidered or even cancelled altogether. Avoid layovers and/or stops in high-risk areas, and stay away from political gatherings, protests and rallies. Terrorists want to make an impact, so avoiding highly-populated areas, particularly when visiting popular tourist destinations, will help limit vulnerability. If visiting an area with poor infrastructure and/or a high crime rate, travelers may want to consider hiring a car service vs. relying on local taxis, shared ride services, and public transit. Additionally, having a basic understanding of an area's cultural nuances can go a long way—for example, turmoil caused by protests and demonstrations in Western Europe are common in the spring but generally are not much reason for alarm.
Are there currently any specific areas where Westerners are at increased risk of danger?


Nick: The U.S. Department of State currently has a Worldwide Caution in place that highlights the increased risk of terrorist attacks targeting Westerners. In addition to the Worldwide Caution, the areas surrounding many popular tourist destinations in Mexico and the Caribbean currently pose an enhanced risk to visitors. The Middle East also continues to be a hotbed for terrorist activity and attacks.
What are some ways travelers can spot suspicious items/activity (without being constantly paranoid)?




Nick:

In most places travelers frequent, there is no need to be in a state of constant paranoia. Travelers should remain aware of their surroundings and should keep in mind that if something doesn't feel right, there's a fair possibility it's not. If something appears suspicious, they should remove themselves from the area and report it to local authorities.
What is the first thing someone should do if they find themselves in immediate danger?


Nick: We always advise clients to quickly and safely remove themselves from the area and find a secure location. Delaying escape can not only place a hindrance on the individual's own safety, but also the safety of others.
Is there a specific protocol a traveler should follow if they find themselves in immediate danger?


Nick: There is no "one size fits all protocol," per se, as it will vary based on the location and specific circumstances (this is just one reason why we conduct crisis response exercises for our clients). For instance, in a country where there are reliable first responders and a dependable infrastructure, crisis response will vary drastically from a location where emergency services and infrastructure are less developed. The situation can also be exacerbated if, say, a traveler is directly affected and needs medical attention and/or police assistance. Regardless, after a traveler is able to safely remove themselves from the situation, they should contact loved ones and emergency contacts to let them know they're OK.
That's a nice segue into our next question: what should someone do if phone service/Internet are not available?


Nick: That's a great question. The first thing I recommend is staying in a safe location, tuning in to local news channels to get a better understanding of what's going on, and continuing to try multiple forms of communication (email, cell, landline, etc.) until successful. However, it's fairly common for landlines, wireless communication, and the Internet to go down during a crisis, so establishing a back-up plan is critical. Never rely solely on one communication channel or dismiss more "archaic" modalities such as satellite phones, radios, fax, and express mail. Travelers should be aware of any pre-arranged meet-up points in the event all forms of communication fail and also enroll in the Smart Traveler Enrollment Program (STEP) before they leave. Anyone registered with STEP can rest assured the State Department will utilize all available modes of communication to keep individuals informed and locate them, including the use of Internet, social media, television, and even the radio. In extreme circumstances, "wardens" may be designated by U.S. officials to share important information with those in need.
Speaking of the State Department, what is their role during a crisis abroad?


Nick: The U.S. Embassy has a number of roles during a crisis, including liaising with local governments to responding to U.S. citizens' needs. This is why we encourage those planning to operate in a country for an extended period of time to establish relationships with embassy officials before a crisis strikes. These pre-established communication channels can help drastically streamline the crisis response process. Why? If an embassy has hundreds (or even thousands) of requests for information and assistance, they are likely to prioritize those with whom they already have an established relationship.
What are some other types of emergency resources travelers can utilize during a crisis?


Nick: Aside from the aforementioned STEP program, travelers should have contact information for their host country's 911 equivalent (ambulance, fire, police), the U.S. embassy or consulate, and pre-vetted, English-speaking hospitals. They should also have contact and claims information for their organizations' insurance and travel risk management (TRM) programs. Also, travelers should be briefed on how to place local and 

international phone calls

 from their host countries—this is not common knowledge (especially for those who don't travel frequently!).
Want to learn more? For more information on travel emergency resources and holistic risk management, contact us today.
For over 25 years, On Call International has provided fully-customized travel risk management and global assistance services protecting millions of travelers, their families, and their organizations. Contact us today and watch our video to learn more. You can also stay in touch with On Call's in-house risk management, travel health and security experts by signing up for our quarterly Travel Risk Management (TRM) newsletter.