How you communicate with travelers during a crisis situation is one of the most important things organizations should consider when developing their travel risk management programs. While we live in a world where staying in touch may seem easier than ever, the reality is communicating with travelers in other countries can be much more difficult than we may think—and communication challenges are only exacerbated when an emergency situation unfolds. As such, it is important that organizations have a carefully crafted strategy for getting – and staying – in touch with travelers abroad.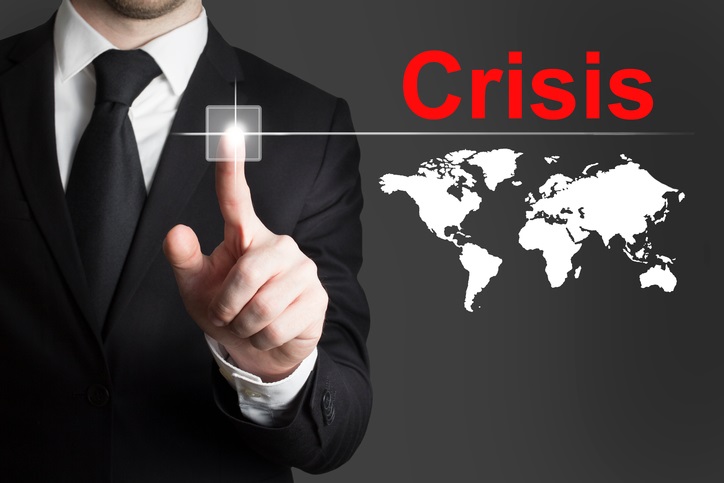 Communication Planning and Strategies
Communication during an emergency begins by having well-thought out plans and strategies that ensure all stakeholders, both domestically and abroad, know how and when to get in touch with each other. Emergency situations affecting an organization's travelers can range from global crises (e.g. terrorist attack or natural disaster) that are widely covered in the media to more isolated events like medical and personal safety issues. Plans and strategies for communicating should consider all types of emergency situations.
Depending on the size and nature of your organization, different concerns will likely arise. However, generally speaking, a communication plan should address these key questions:
During what types of events will your organization make a direct attempt to contact a traveler abroad?
During an emergency, who should a traveler contact from your organization? For example, do they reach out to their direct supervisor, an internal security team, an assistance provider, etc.?
What will be the primary avenue by which communication will take place (e.g. email, text message, online messaging app, phone call)?
When is the traveler obligated to respond to a correspondence from your organization? How quickly are they obligated to respond?
When is a traveler obligated to proactively reach out to someone at your organization? (For example, a medical emergency, a stolen passport, an assault, etc.)
If the primary avenue for communication becomes unavailable, what other methods should travelers use to communicate?
By addressing these key questions, organizations and their travelers can reach a common understanding on what is expected. Therefore, when an emergency situation arises, all stakeholders directly and indirectly involved will know the correct protocols.
Challenges for Communicating in Emergencies
Even when plans are in place and all stakeholders are informed, challenges and roadblocks can arise. These challenges can be basic, such as an organization not having up to date contact information for a traveler, a traveler misplacing an emergency phone number, or even a student refusing to purchase a cellphone plan while they are traveling internationally. However, more complex challenges can arise as well. For example, governments around the world have been known to temporarily shut down access to social media websites or messaging platforms as a means to quell dissent and hinder the organization of protests and demonstrations. During the Arab Spring, Egypt, Libya, and Syria went as far as to implement periods of full Internet shutdown, making any communication via the web impossible.
Furthermore, during large-scale emergencies, cellular networks are often inaccessible. This inaccessibility can be for a number of reasons, including inundation of the networks, prioritization of the network for first responders and emergency calls, or blocking of the network over fear that an improvised explosive device (IED) could be activated by using a cell phone.
The underdeveloped infrastructures of high-risk and remote environments provide some of the most significant challenges to communicating with travelers. Many of these environments may not have quality cell service or Wi-Fi connectivity to begin with; therefore, if a large-scale emergency develops, communication can be nearly impossible. If an isolated emergency occurs in these locations, it could be days before an administrator knows something has happened.
Alternate Methods for Communicating
Depending on the region your travelers are headed to, there are some alternative methods worth exploring to help stay in touch and ensure effective and timely communication during an emergency:
Travel tracking technology that monitors travelers' itineraries and alerts appropriate stakeholders when an emergency situation develops provides a great solution for organizations with multiple travelers throughout the globe. Travel tracking is quickly becoming an industry standard means by which to ensure duty of care and should offer a variety of functions ranging from emergency communication features to active GPS monitoring of travelers' locations.
Messaging apps provide a great way to stay in touch with travelers abroad, and if organizations are creative, they may be able to circumvent the complications that arise when certain governments deny access to these communication platforms. When governments seek to quell dissent, they typically target the messaging applications that are most prevalent in that specific region or country (e.g. WeChat and Weibo in China). However, if organizations employ messaging applications that are rarely used in the area (but widely used in other parts of the world), they are more likely to remain accessible. A travel risk management provider like On Call can help your organization understand the best ways to communicate in countries known for censorship.
Satellite phones are becoming more affordable every year and allow users to make calls from anywhere in the world, even in the most remote locations. If heading to a remote or high-risk environment, providing a traveler with a satellite phone will often be an organization's most reliable form of communication. That being said, some countries have very stringent laws surrounding the transport and utilization of satellite phones and others bar them entirely, so ensure you and travelers understand these limitations before departure.
Recurring communication windows may be the only reliable way to check in with travelers when they are in areas where infrastructure is undeveloped and satellite phones are restricted. For example, an organization and their traveler could set aside a designated time period to communicate (for example, every Friday between the hours of 12:00 and 18:00 local time). During that time period, the traveler journeys to wherever he/she has to in order to make contact with the organization. In the event that the traveler misses the window, the organization knows that something may be wrong and they should investigate further.
Conclusion
Communication with travelers abroad can be routine or highly complicated depending on the region of the world they are in. Regardless, the importance of being able to reach travelers is vital during emergency situations. Organizations should plan for how they will communicate with travelers abroad and ensure those methods are understood and practiced by all stakeholders. If an emergency situation develops, organizations may have a number of pressing concerns that need to be addressed; however, if communication with the travelers can be quickly established, many of these concerns will be alleviated.
For more information on crisis communications and holistic travel risk management, contact us today.