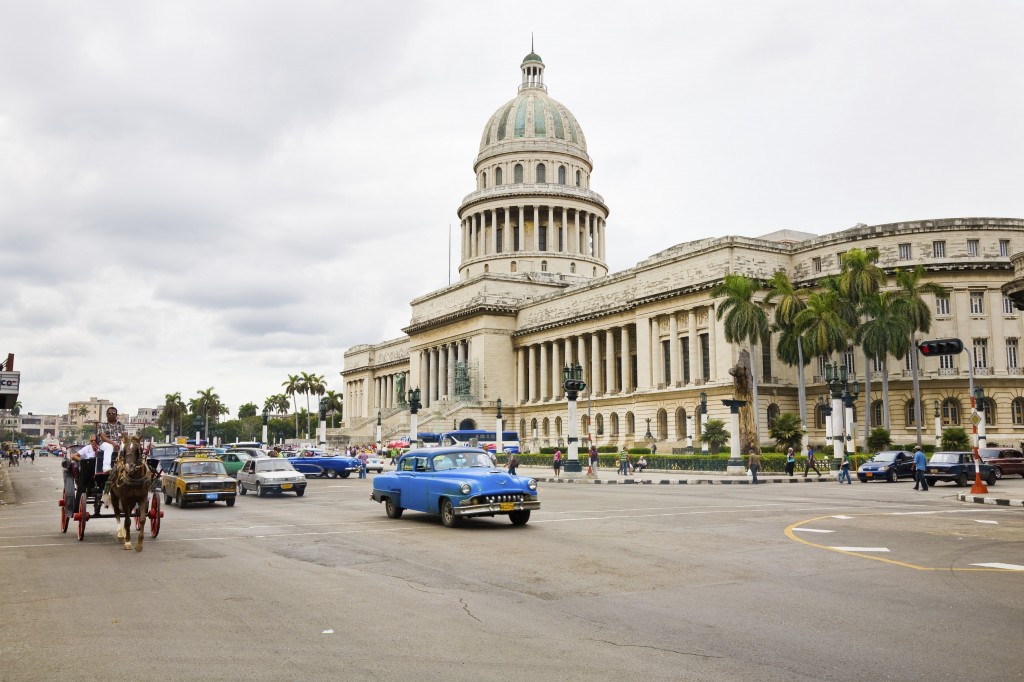 In our post last month, we talked about five considerations for healthy travel to Cuba. Now that you're informed with tips on how to stay healthy in Cuba, we thought we'd go over some of the other travel guidelines essential to anyone traveling to the country under the new regulations:
U.S. Travel to Cuba
The United States – specifically, the Department of the Treasury's Office of Foreign Asset Control (OFAC) – published new regulations for travel to Cuba on January 16th. These amendments facilitate travel to Cuba for authorized purposes (so if you're ready to start planning a beach vacation to Havana, think again! Tourism is still banned by the embargo set by the U.S. in 1960). The good news is; Americans who want to visit Cuba for one of the twelve authorized purposes may do so without having to apply for a license on a case-by-case basis. In the past, anyone planning travel within these twelve categories had to apply for a license – a process that could take months. These OFAC-permitted travel purposes include: visits to close relatives, academic programs for which students receive credits, professional research, journalistic or religious activities, and participation in public performances or sports competitions. For more information on the twelve legal categories of travel to Cuba, click here.
Under the new regulations, travelers will have to simply mark a box to indicate the purpose of their trip and are required to keep receipts of their travel transactions for five years after they return. In most cases, they are also expected to have a full-time schedule of activities related to their category of travel.
Travel Tip: We can't stress the importance of sticking to the sole purpose of your trip during your stay in Cuba. If you sign an affidavit saying you are going to Cuba for a particular purpose (for example, professional research) and spend a week at the beach, you would be breaking the law.
Passport/Visa Requirements
A valid passport is required for entry into Cuba. The Cuban government may also require that the traveler obtain a visa. All travelers to Cuba, including religious workers, should contact the Cuban Interests Section in Washington to determine the appropriate type of visa required for their purpose of travel.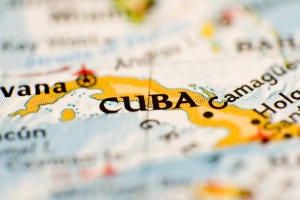 Flying to Cuba
Currently flights to Cuba are run by licensed charter operations. Most people fly to Miami and connect to a flight from there. Under the new regulations, any commercial airline can operate flights to Cuba. In fact, JetBlue recently announced it would add a weekly flight from Tampa to Havana starting in June (passengers will need to make arrangements directly through JetBlue partner, ABC Charters). American Airlines, Delta Air Lines and United Airlines are among those that have also expressed interest. However, airlines have said that it could take a year or more to negotiate air service agreements between the countries' aviation authorities. Of course, non-American commercial airlines fly to Cuba from many destinations. Americans who meet OFAC requirements can fly through a third country, such as Mexico, Panama, or Canada —typically a less expensive option than taking a charter flight.
Staying in Cuba
Cuba has a shortage of high-end hotels, and the hotel rooms that are available can often be out of commission due to maintenance needs. For a list of the top-rated hotels in Cuba, including feedback and reviews from folks who have already stayed there, check out TripAdvisor.com. If you're looking for a more authentic experience, bed-and-breakfasts – locally known as casas particulares – are a fitting alternative.
Safety Advice
According to the State Department, the security environment in Cuba is relatively stable and characterized by a strong military and police presence throughout the country. Demonstrations against the United States, typically non-violent, are less frequent in past years. However, state-organized demonstrations against domestic opposition groups can turn violent – so, it's best for U.S. citizens to avoid any and all demonstrations to help maintain their own personal safety. You can stay up-to-date on current travel warnings and alerts for Cuba (or, anywhere you intend to travel for that matter) via the State Department's website. Fortunately, violent crime against tourists is (almost) unheard of in Cuba. The country's most prominent crimes against tourists include pickpocketing and theft. Check out our post, "8 Tips for Protecting Your Identity When You Travel" for advice on protecting yourself against this type of criminal activity.
Other Helpful Tips
Under the new regulations, American travelers can now pay for expenses using a credit card. However, most U.S. banks are not yet offering this service, so cash is still your best (or maybe only) option. You may want to consider taking pounds and euros, which get a better exchange rate in Cuba than the U.S. dollar.  It's also good to keep in mind that there are no longer spending limits for authorized U.S. travelers while in Cuba (the per diem rate previously imposed no longer applies, and there is no specific dollar limit on authorized expenses). However, if you're planning on spending money, be sure it's related to typical travel expenses (i.e. cost of hotel/accommodations, transportation, food, etc.). In addition, if you plan on purchasing gifts or items in Cuba to bring back to the United States, be sure the merchandise does not exceed a value of $400 per person (alcohol or tobacco products must not exceed $100).
Safe Travels!