It's no secret that more Americans are venturing to Cuba due to loosened restrictions and the reopening of the U.S. embassy earlier this year. In fact, according to Business Insider, the island has seen close to 40% more American visitors since this time period last year. With so many organizations and higher education institutions taking advantage of expanded travel opportunities to Cuba, we're keeping a close watch on its healthcare landscape. Our Chief Medical Officer, Dr. Robert Wheeler, recently visited Cuba, so we caught up with him to talk about what travelers can expect if they need emergent medical care in this region: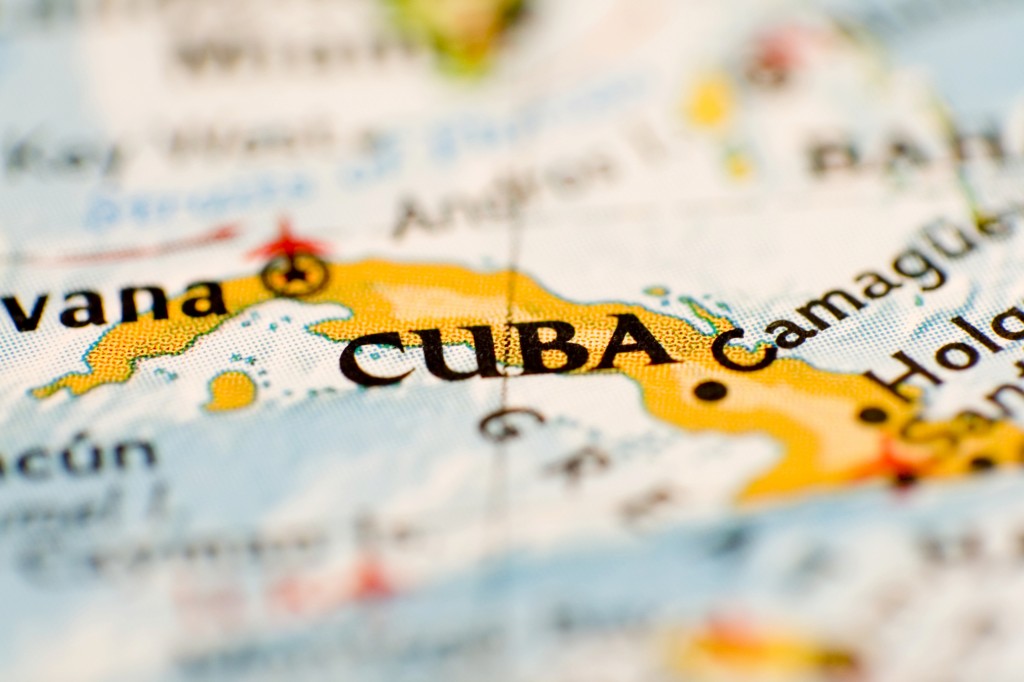 As with any other developing country, it's important to plan ahead for travel to Cuba. What are some common medical risks that travelers should be aware of?
Dr. Wheeler: Great question. I think some people assume that there are little to no health risks associated with travel to Cuba, since there are no required vaccinations to visit the country. But, in reality, Typhoid and Hepatitis A, both caused by contaminated food and water, are risks for most travelers to Cuba, as in many developing countries. Rabies (even in urban areas), Hepatitis B, Traveler's Diarrhea and mosquito-borne illnesses like Dengue are also a concern for travelers in Cuba. I always urge patients to visit their physicians or travel medicine specialists at least 6-8 weeks before they leave to determine which vaccinations and other preventative strategies are best for them.
What is your overall impression of Cuba's healthcare landscape?
Dr. Wheeler: I always tell people when comparing hospitals on an international level, it's not comparing apples to apples. Is there good quality care in Cuba? Yes. But would most Americans be happy at even the best Cuban hospital? Probably not. Cuba is known for having more accessible medical care than other developing countries; however, here are still many health facilities that face shortages of medical supplies and bed space…especially outside of urban areas. Language barriers and payment constraints (since most U.S. bank cards currently aren't accepted in Cuba) are probably the two biggest obstacles for foreigners seeking medical care at Cuban hospitals, even in the country's best facilities.
You visited three major hospitals in Havana. Can you tell us a little bit about them?
Dr. Wheeler: Yes, I was fortunate enough to visit three of Havana's major hospitals: Cira Garcia, Calixto Garcia and Hermanos Ameijeiras. Cira Garcia, a Level 2/Secondary Care facility, is Havana's designated hospital for international travelers. The care at this hospital is very good given Cuba's limited resources and infrastructure. Otherwise known as Havana's "boutique hospital," Cira Garcia is clean, provides private room accommodations, and is accommodating to visitors (including Americans). It has modern equipment and a fully-equipped ICU. Not many people at Cira Garcia speak English, but interpreters are available. The other two hospitals, Calixto Garcia (Level 2/Secondary Care facility) and Hermanos Ameijeiras (Level 3/Tertiary Care facility), have limited English-speaking doctors, nurses or other staff, and the availability of interpreters is limited, as are private rooms and modern medical equipment. Hermanos Ameijeiras does have more specialties and treatment options than Cira Garcia, but travelers are generally transferred to Cira Garcia to recover following treatment since they will be much more comfortable there.
What's the most important piece of advice you would give to travelers (and their organizations) who have travel planned to Cuba?
Dr. Wheeler: If your health insurance plan does not include international medical evacuation services, purchasing supplemental coverage is the best way to protect the financial interests of your organization.  If someone is hospitalized in Cuba, once they are medically cleared to travel, it would be in their best interest to be transported from a Cuban hospital to a hospital in the United States for further treatment. Depending on the severity of his/her medical condition, On Call can achieve this via a commercial flight or an air ambulance evacuation from Havana to Miami, Ft. Lauderdale, or to your home hospital, depending on your medical and flight status.
Editor's Note: A medical evacuation from Havana to Miami comes with a hefty bill of up to $15,000, so it's best to secure coverage before travelers depart.
Great insights Dr. Wheeler! Do you have any last words of advice for organizations who are preparing their travelers for a trip to Cuba?
One of the things I found extremely interesting about Cuba is its charming, old-world feel. It's almost like time has stood still there. However, with that, some people may be surprised to see that many of our modern-day conveniences aren't available in Cuba. Take telecommunications for example—it's pretty unreliable, so I recommend doing a little extra pre-planning to ensure there is a reliable way to make a phone call during an emergency. It's also advisable to take an extra supply of medications, as they may not be readily available in Cuba. Oh…and U.S. travelers should bring an ample supply of Euros and exchange them for Cuban convertible pesos upon arrival.  The Cuban government imposes a 10% penalty exchange on anyone using the American dollar.  Euros may be available with a more favorable exchange rate from your local bank.
Safe Travels!