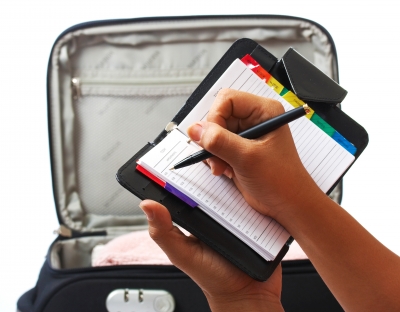 Flight delays, cancelled connections, lost luggage … bottom line: if you don't check bags, there's less room for error. Not to mention there's the cost savings, freedom and extra mobility that packing light gives you. So what's the catch? Well … packing for today's overhead bin reality can be a little tricky. Here are some of our favorite tips for getting by on your business trips … with less baggage.
1. Check Your Airline's Requirements: This is especially important if you're taking an international flight where baggage limits can be much stricter. Your air carrier should list carry-on requirements on their website, or, try Seat Guru — this handy site has baggage rules for just about every airline you can think of. Find your airline's name from the "Browse Airlines" drop-down on the homepage and click on "Baggage." While you're there, check your airline's personal item requirements too. Since airlines generally permit one personal item per person, bring one that will give you more bang for your buck. For example, a roomy laptop bag or backpack is going to hold much more than a canvas bag.
2. Think Outside the Box: A lot of luggage styles waste space in favor of aesthetics, which is why many packing experts recommend a duffel bag or rolling duffel bag as a viable alternative to a rolling suitcase. Plus, if your flight is full and you're not one of the first on the plane, a flexible bag can fit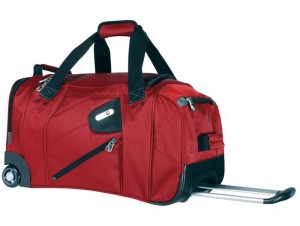 into any leftover overhead bin space that's available. Worried about wrinkles? Place wrinkle-prone items (like your suits) at the very top of your bag and consider investing in some packing cubes and folders. And don't forget those good ol' Ziploc® bags — they're not only an economical way to transport toiletries, but are great for waterproofing items and toting along your accessories, jewelry and gadgets.
Speaking of gadgets: If you can get by with a tablet (they can even stay in your bag at airport security checkpoints), leave the laptop at home. If you need to do more extensive typing, consider a Bluetooth keyboard.
3. Do More…with Less: When it comes to clothing, always wear your bulkiest items (jeans, suits, boots, jackets) on the plane. Stick with neutral colors and wrinkle-free separates that can be layered (especially for locations with unpredictable weather), and worn in a formal or casual setting. Many travel fashion experts agree that you can easily get by on 9 or 10 pieces of clothing for up to 2 weeks. Consider this rule of thumb: 3 bottoms (2 dressy, 1 casual) + 4 shirts + 2 jackets = 9. Optional: Dress and/or suit for women, suit for men.
As for shoes (ladies, listen up!), try to pack no more than 2 pairs — one dressy and one casual. And instead of packing sneakers for your on-the-road workouts, wear them on the plane or check with your hotel to see if they have a workout gear lending program. If you feel shoe deprived, pack light-weight/ slip-on shoes in your personal item and change into them once you board—great way to stay comfortable during those long-haul flights!
4. Wash, Rinse, Repeat: Whether you're using a hotel laundry service, a self-service laundromat or washing things in your hotel sink (we love the Scrubba Washbag that doubles as a hand-wash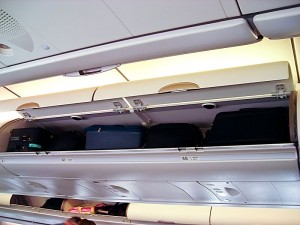 laundry machine!), don't forget that doing laundry at your destination is always an option. Also, call your hotel ahead of time to see what dry cleaning and pressing services are available and at what cost. Believe it or not, lots of hotels offer complimentary pressing…all you have to do is ask!
5. Ship ahead or print onsite: Let's face it—carry-on business travelers don't have much room for printed documents. Talk to your employer about printing your materials once you arrive (don't forget your USB drive!) or shipping materials to your hotel ahead of time. Many print shops allow you to send your documents by email for print, pickup and/or delivery in your destination. Whichever option you choose, contact your hotel to iron out the details. You don't want to show up at your hotel only to realize there are no printing centers in sight or that they don't hold packages for their guests. Plan ahead and you (and your boss) won't be disappointed.
Got any tried-and-true tips for being a carry-on business traveler? We want to hear them! Feel free to share them in the comments below.
Safe Travels!
Photo creadits:
Top photo from Stuart Miles / FreeDigitalPhotos.net
Rolling duffel bag from Brookstone