Passport

? Check.

Visa

? Check. Make sure you're prepared for a legal mix-up overseas? Hmmmm…did we lose you on that one? The US State Department reports that in recent years, consular officers conducted more than 9,500 prison visits, and assisted more than 3,500 Americans who were arrested abroad.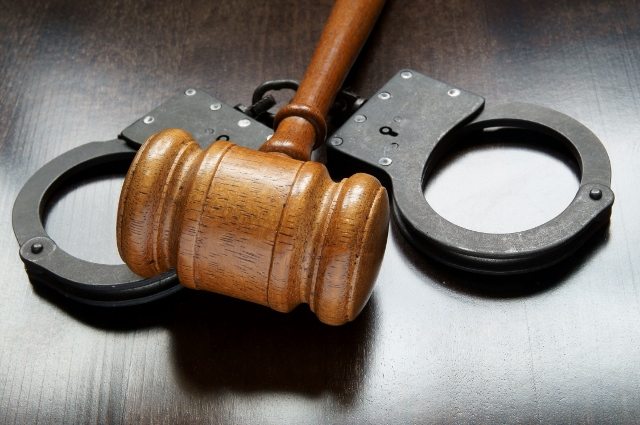 Not like you're planning on breaking the law anytime soon, but laws in other countries are often quite different from those here in the U.S. When you're in a foreign country, you're subject to its laws and regulations, so it's important to be prepared just in case you find yourself in an unexpected legal snafu, or even a major crisis, while traveling. Here's how:
1) Make informed decisions: Luckily, the U.S. State Department provides U.S. citizens with plenty of information up front, so you can make informed decisions before traveling overseas. From their

country specific

information pages

, select your destination country's name and you'll get tons of information about current security issues, crime stats, criminal penalties and more. You should also pay close attention to the country's description at the top of the page. If it is indicated that the U.S. has no diplomatic or consular presence, it's best to avoid travel to that area—bad can turn to worse when an individual faces legal issues in a country that does not have friendly ties with the U.S. Remember the American hikers who were detained in Iran? How about the journalists who were held in North Korea? Enough said.
2) Understand your destination: As you're doing your destination research, pay careful and close attention to what you are reading about criminal penalties as you may learn some interesting facts. Be particularly cognizant of unfamiliar practices, the current political environment, and other risks that could potentially lead to legal problems. What is considered a minor offense in the US could snowball into a very serious situation in many countries. Some examples include:
India: the Legal drinking ages range from 18 to 25 and can vary by beverage type. Some states permit alcohol use only for medicinal purposes and others require you to hold a permit to buy, transport, or consume alcohol. Penalties for violating these laws can be harsh, so check with Indian authorities in the states you're planning to visit if having a few cocktails is on your trip agenda.
China: China gives the police the authority to detain and deport foreigners for a wide variety of reasons, including engaging in prohibited religious activities. You could even get taken in for questioning if you don't have your passport with you!
United Arab Emirates: U.S. citizens have been arrested in the past for obscene hand gestures, using inappropriate language with a police official, and for public displays of affection, such as kissing. Persons violating laws, even unknowingly, may be expelled, arrested, imprisoned, or prevented from traveling and their passport held by local authorities for extended periods of time.
Mexico: By law, Mexican pharmacies cannot honor foreign prescriptions (all the more reason to make sure you have all your prescriptions filled before you leave, regardless of where you're going!). U.S. citizens have been arrested and their medicines confiscated by Mexican authorities when their prescriptions were written by a licensed U.S. physician and filled by a licensed Mexican pharmacist.
3) Make Those Phone Calls Count: The good news is that legal problems in a foreign country can be significantly lessened if you know who to call during an emergency. Without knowing who to call, you run the risk of hitting additional roadblocks and losing your hard-earned money to lawyers who prey on foreigners. Before leaving for your trip, find out where the U.S. Consulate is located in the country you're planning to visit and keep their contact information with you at all times (this website has links to every U.S. Embassy or Consulate in the world). Keep in mind—the U.S. Embassy can provide you with a list of lawyers, but they don't directly provide U.S. travelers with legal assistance and advice. That's why it's so important to keep your travel assistance card with you at all times. For example, membership with On Call International gives you access to 24/7 worldwide legal assistance services whenever you're more than 50 miles from home. Members also have access to language translation services, which could also come in handy during a legal situation (for instance, if you need help communicating with local authorities if they don't speak English).
Have you ever found yourself in an unexpected legal mix-up while traveling abroad? We'd love to hear your stories as well as what you learned from the experience in the comments below.
Want to learn more?
On Call's clients are encouraged to consult with us for the most up-to-date information on their destinations and recommendations around risk prevention and travel health planning. For everyone else, please feel free to get in touch with us for more information, as well as how On Call can help protect your travelers with our customized travel risk management and assistance programs.
For over 25 years, On Call International has provided fully-customized travel risk management and global assistance services protecting millions of travelers, their families, and their organizations. Contact us today and watch our video to learn more. You can also stay in touch with On Call's in-house risk management, travel health and security experts by signing up for our quarterly Travel Risk Management (TRM) newsletter.