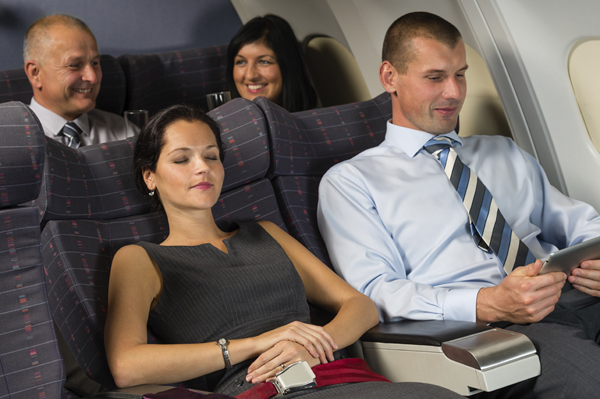 After one of the coldest and snowiest winters on record for many parts of the US, summer is finally in full swing — and with that, more Americans are itching to get away.  According to travel counselors surveyed by American Express Travel, 45% said their summer travel bookings are up compared with last year,  despite the fact that 67% have found the cost of travel to be higher this year. Business travelers, we know what you're thinking: busier flights, Mickey Mouse ears at every terminal, crowded hotels and restaurants … but, wait, not so fast! Summer business travel doesn't have to be frustrating; in fact, with a little planning, it can be an uplifting, positive and stress-free experience:
Prepare for Delays: Did you know summer tends to be the worst season for air travel delays? Since demand is higher from June to August than during the rest of the year, airlines schedule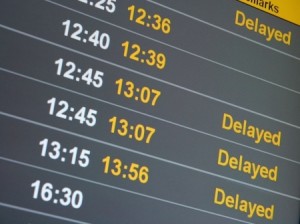 more flights. If severe thunderstorms – or worse, tropical storms – slow departures and arrivals in some of the major hub cities, the potential result is a domino effect of delays and cancellations nationwide. If you're already at the airport and your flight gets delayed or cancelled, don't just count on a gate agent to search the schedules of other airlines and help find hotel accommodations. Research alternate flights ahead of time and make sure to keep all of the information, including airlines' phone numbers, handy — calling an airline's customer service number is often much quicker than waiting in line at the airport! It's also always a good plan to follow airline updates on your carrier's website and on Twitter. You'll find that many airlines regularly post flight updates and are quick to respond to customer service inquiries on their social media pages.
Don't Check Baggage: Packing is difficult enough when you're traveling with little ones…bringing a family of four on vacation and surviving only on carry-on luggage for the whole week? Nearly impossible. What this means for you: avoid busy luggage carousels and save yourself a lot of time (and the hassle if your luggage goes MIA!). Check out our 5 tips for becoming a carry-on business traveler and you'll be an overhead packing expert in no time.
Breeze through Security: The fine art of expediting your way through airport security is always a great skill to master. While families and less experienced travelers fumble their way through the line, wouldn't be nice to make your walk-through short and snappy? Check out our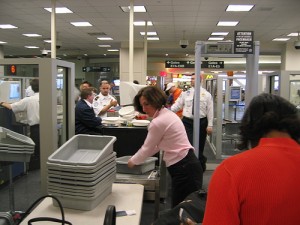 cheat sheet for navigating through airport security with ease here.
Avoid Peak Times: Families and business travelers trying to get ahead of schedule typically travel during peak times: Mondays and Fridays with flights departing or arriving between 7-9 a.m. and 4 -7 p.m.). If you have the flexibility, try flying during off-peak times. Opt for nonstop flights whenever possible, which will decrease your chances of delayed or canceled flights. If you can't avoid layover(s), try not to book flights with tight connections (less than two hours).
Get App Savvy: A You.Gov survey found that 83% of people who use mobile apps on the road agree it improves the business travel experience. With new apps creeping up on the horizon every day, it can be hard to know which ones are worth your time. Here are some of our favorite apps for dodging crowds, saving time and staying organized during those busy summer travel months: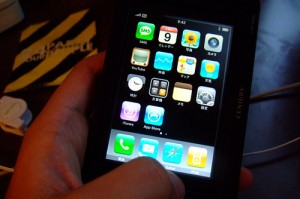 Gate Guru: Airport terminal maps are overrated!This handy app offers gate-by-gate lists of restaurants, shops, ATMs and more in most US and Canadian airports.
TripIt: A business traveler's dream, TripIt instantly organizes all of your emails from airlines, hotels, rental car companies, etc. into a single trip itinerary viewable from your phone (\or on your computer. You can also share your itineraries with friends, family members and co-workers.
Taxi Magic: This real-time taxi app allows you to book and track your rides (no more waiting for cabs in the rain), pay for your fares from the comfort of your own phone (no more fumbling with cash) and receive receipts right in your inbox (no more waiting around for a hand-written receipt).
For more great business travel apps, check out the Travel Channel's Top 10 Mobile Apps for Travel.
Use Your Upgrades: If you've been holding on to those upgrades for a rainy day, consider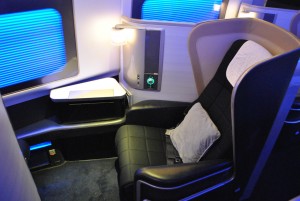 using your loyalty rewards and miles to get away from the summer bustle in the coach cabins and economy hotels. This not only makes for a more comfortable trip, but the extra peace and quiet will make it easier to stay on top of your workload (no one likes coming back to an even bigger stack of to-dos after a trip!). Also, many airports as well as certain airlines offer private lounge access to their guests for a nominal fee. Do your research ahead of time to see which option works best for you—you'll want to make sure you're comfortable with the price as well as the amenities. Some lounges even go as far to offer showers and beds! There are also membership programs for frequent business travelers, like Priority Pass, that offer unlimited access to their airport lounges around the world.
Take Time for Enjoyment: All work no play? No way! The summer is a great time to check out the sights and get immersed in the local culture in most destinations. Do a little research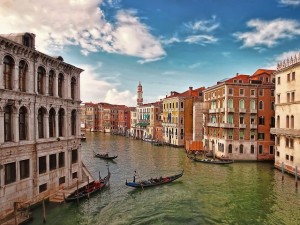 ahead of time on sites like Trip Advisor to garner some inspiration for after-hours outings that don't involve tourist hot spots. Like the beach? Opt for a locale a little further from downtown—sometimes five minutes can make all the difference when it comes to crowd control. Want to try local cuisine? Again, sometimes going a few blocks further away from the town's center can make all the difference with wait times. And of course, don't forget to take all the proper precautions to ensure a safe excursion — especially if you're traveling solo and/or headed off the beaten path.
Where are you headed this summer for business? Let us know in the comments below, we'd love to hear from you!
Safe Travels!
Security line from redjar
First class from Tom Mascardo
redjar