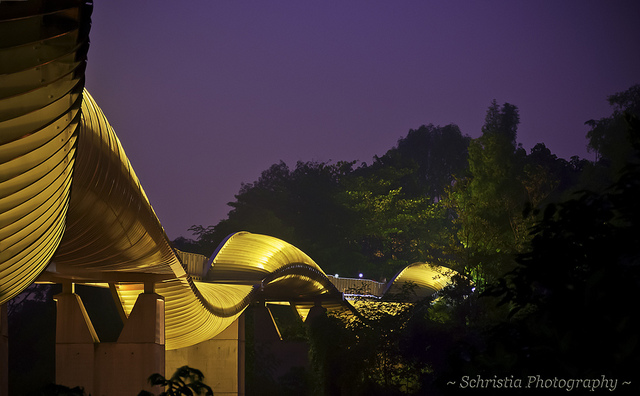 While business travel doesn't usually afford much leisure time, your next business trip doesn't have to be all work and no play. If you're headed to one of these popular cities for work this summer, you'll find several ways to make your free time feel more like a mini-vacation:
London, United Kingdom: London offers an array of outdoor events that highlight the city's charisma. If you're lucky enough to have some free time, consider the following activities:
Outdoor films at the Somerset House – Enjoy one of London's most magnificent buildings, the Somerset House, without even going indoors. Its lovely courtyard is a hot spot for open-air cinema – a highlight of the city's summer calendar.  Check out this year's line-up of eclectic films, all showing on a state-of-the-art screen with full surround sound.
Pitch & Putt at Alexandra Palace – If you're looking for something active, look no further than a round of golf at Alexandra Palace. The 10-hole Pitch & Putt course in the park is open daily throughout the summer and promises one of the best panoramic views of London's skyline.
Opera in Holland Park – Opera Holland Park (OHP) is an opera company staging performances in the West London Park every summer, under a spectacular canopy with seating for 1,000 people.
Chicago, Illinois: Last year, Cvent ranked Chicago #2 in a list of top meeting destinations in the United States. If you find yourself in the Windy City with extra time to spare in the next couple of months, try one of the following:
Fiesta del Sol – Fiesta del Sol is the largest festival in the Midwest, bringing live entertainment, local art and a variety of food – all with a Latin flare. It draws over a million visitors during the four-day event, every year. This year's festival is scheduled for July 31

st

– August 3

rd

.
Ravinia Music Festival – Billed as America's oldest outdoor music festival, the Ravinia Music Festival  hosts a long series of performances at Ravinia Park in Highland Park, IL (20 miles from the city and a quick trip if you have a rental car – if not, you can hop on the MetraRail for round trip tickets as low as $7!) Check out this year's performance schedule here.
Wrigley Field – Batter up! Catch a Chicago Cubs game at one of oldest baseball stadiums in the country – Wrigley Field. (Of course, nothing goes better with a baseball game than a famous Chicago-style

hotdog

!). Check out the 2014 schedule here.
Singapore: Singapore is typically very hot and humid during the summer months – so if you can't beat the heat, you might as well enjoy it by checking out the following events (before or after peak sun hours, of course!):
Ballet Under the Stars – Unwind from a busy day by attending Singapore Dance Theatre's "Ballet Under the Stars" – a large outdoor dance performance and one of the island's favorite summertime events. Performances are scheduled July 18-20

th

and

July 25-27

th

, and you can book tickets in advance online.
Trail hop – Whether you're a heritage buff, nature lover, or foodie, you can find something to enjoy in one of Singapore's four popular landmark trails. We recommend the City in a Garden Trail, which includes scenic checkpoints such as Admiralty Park and Singapore Botanic Gardens Healing Garden.

Sands Sky

Park Observation Deck – Experience breathtaking views of the entire city by visiting the Sky Park Observation Deck located at the Marina Bay Sands Hotel. If you're lucky enough to be in the city August 2

nd

or

9

th

, you can purchase tickets to attend the fireworks show to celebrate Singapore's 49

th

 

b

irthda

y

.
Paris, France: Springtime in Paris gets all the glory, but summertime is just as memorable – especially if you have time for these unique Parisian activities:
Paris Plage – Inaugurated in 2002, Paris Beach is a free (yes, free!) summer event that transforms several spots in Paris into beaches. From sunning in the sand to swimming in pools suspended over the Seine, kayaking, playing

petanque

, or even enjoying free evening concerts, Paris Plage offers a range of activities you're bound to enjoy. This year, Paris Plage runs from July 20th to August 20

th

.
Tour de France – If your trip to Paris is near the end of July, spend an extra day or two in the city to experience the world's most famous bicycle race.  The Tour de France ends on July 27

th

, and cyclists will wind down the race throughout the streets of Paris for the grand finale at the finish line on the Champs Elysées.
Paris Quartier d'Eté (Paris Summer Arts Festival) – The month-long Paris Summer Arts Festival overtakes the streets of the city with (mostly free) dance, music, theater, and circus performances from artists living and working around the globe. The 2014 Festival is scheduled for July 14

th

– August 15

th

. (Helpful hint – for more information, you can translate the event's website into English for by using Chrome's pop-up or this neat tool for other browsers!)
Tokyo, Japan: Tokyo has recently resumed its position as a hot spot for business travel following Japan's tragic 2011 earthquake and tsunami. If you're traveling to the city this summer, your downtime will be well spent, by checking out these activities and landmarks:
Tokyo Tower – For some of the finest views of the city, visit historic Tokyo Tower (you can't miss it – Godzilla has demolished it several times!). Located in Shiba Park, the 1,000+ ft.

structure

has two observation decks and boasts picturesque views all the way to Mt. Fuji and Mt. Tsukuba.

Yakatabune

Boat Trip – Have the night off? Book a Tokyo Bay dinner cruise on one of the city's

yakatabune

boats. The boats are made to resemble traditional Japanese homes, with their long, low tables, tatami mats and plentiful supplies of sashimi and tempura – providing you with an authentic Japanese experience to remember!

Harajuku Omotesando

Genki Matsuri Super Yosakoi – Got all that? The

Harajuku Omotesando

Genki Matsuri Super Yosakoi is Tokyo's largest

yosakoi

dance festival and takes place at the end of August, at multiple locations in Harajuku and Omotesando.
Where are you headed for business this summer? We'd love to hear from you in the comments below!
Safe Travels!
Photo credits:
Henderson Wave Singapore from Schristia
Wrigley Field from Ron Cogswell
Paris Plage from Sharat Ganapati