For many, your golden years mean retirement and plenty of time for travel and exploration—in fact, some seniors might say that traveling is their fountain of youth! However, as seniors, you can have a different perspective on travel as well as your own set of health and safety considerations. Luckily, there are some things you can do to plan for a healthy, safe and less stressful trip—read on to learn more.
Planning your trip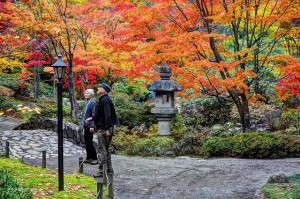 If you're retired and can travel whenever you want, why go at peak times? Slow season travel has many benefits—cheaper rates, more personalized service, fewer people. On the flipside, there can be the potential for unfavorable weather, closed attractions, and renovations.
To get the best of both worlds, consider planning your trips during shoulder season—the time between a high season and low season, usually in the fall and spring. You'll get good discounts as well as pleasant weather and a lack of crowds. For example, shoulder season for many countries in Europe is from April to mid-June and also mid-September to October.
During this time, you can generally expect mild weather, plenty of sunlight, fewer crowds, and lower airfare and hotel prices. Not too shabby, huh?
Don't forget: Traveling can be hectic and seniors should plan for adequate rest and recovery, especially after long-haul flights.  Don't be afraid to give yourself a little extra TLC, even if it means adding a couple of more days to your itinerary.
Packing light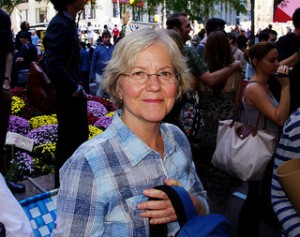 The lighter you pack, the younger you'll feel. You'll waste less energy hauling stuff around and you'll know what you have and where it is. Having fewer things means greater mobility, so you can better cope with delayed flights, missed connections, and any other annoying travel mishaps.
Packing light is especially important if you'll be taking a European bus tour, for example, where you'll be moving your luggage around every day or two. Before you begin packing, take a look at your itinerary and weather outlook, and make a list of what you'll need to bring (and stick to it!).
When it comes to clothing, bring less with you and if you can do laundry during your trip instead. If laundry machines aren't accessible where you're staying, bring pieces that you can easily mix, match and layer to create a variety of different outfits. In fact, you can easily get by on 9-10 pieces of clothing for up to 2 weeks.
Consider this rule of thumb: 3 bottoms + 4 shirts + 2 jackets/sweaters = 9. Wear your sneakers on the plane to reduce bulk and pack no more than 1-2 pairs of shoes in your suitcase.
Additional packing tips: Carry an extra pair of eyeglasses if you wear them, and bring along a magnifying glass to help you read detailed maps and small-print. A pocket-sized notebook is also handy for jotting down facts and reminders, such as your hotel-room number and dining recommendations. Doing so will lessen your chances of forgetting, so you can focus on fun instead of details.
Taking care of your health
Before you leave, schedule a check-up with your primary care physician to make sure you are in good health for your trip. If you have any preexisting conditions, you should also consider finding local specialists in your destination so you know where to go if you experience symptoms while you're away (On Call members can call us anytime for worldwide medical, dental and pharmacy referrals).
If you plan to be traveling out of the country, you should also visit a travel medicine specialist. Once the specialist knows where you're going, any preexisting conditions you may have and your medical history, they can educate you on how to stay healthy while you're away.  This includes determining destination-specific health risks, as well as any vaccines and medicines you'll need before you leave–make sure he/she knows any other medications you're taking, to watch out for possible drug interactions.
The initial consultation with a travel medicine specialist should occur at least 4-6 weeks before departure to allow time for immunizations to be effective as well as to prepare for any adverse reactions. This consultation is also a great time to discuss other important travel health issues, such as insect bite prevention, altitude sickness, motion sickness and other common travel illnesses. Travelers' diarrhea is common and may be more serious in seniors, so pay careful attention to the CDC's food and water safety precautions.
Bringing enough medication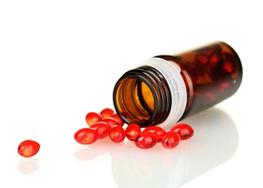 In addition to medicine prescribed specifically for travel, seniors are likely to take other medicines regularly, such as those for high blood pressure, diabetes, or arthritis. You should pack enough medicine for the duration of the trip, plus a few days' extra in case of travel delays. And we can't stress this enough: don't pack your prescription drugs in your checked luggage—pack them in your carry-on bags instead!
In the unlikely event your airline misplaces your luggage, tracking down your belongings will be even more stressful when you realize your medication is packed away in your missing suitcase.
For those traveling overseas, keep your medications clearly labeled in their original containers and bring a written prescription with your physician's explanation of your condition in case you are prompted by international customs agents. In fact, you should check with the local embassy to make sure that your medication is acceptable to carry into the country – your prescription medication may be considered illegal in some countries.
It's also important to keep in mind that pharmaceutical laws and regulations vary by country, so if you run out of your prescription on foreign soil, getting another one isn't simple. Doctors in one country can't necessarily prescribe a medicine in another country.
While the closest U.S. Embassy or Consulate can be a helpful resource in these situations, the simplest and fastest way to get your prescriptions replaced is by contacting your travel assistance company. Read more here about getting a prescription filled abroad here.
Practicing common-sense safety
Tourists are often victims of crime, and seniors can be especially attractive to pick-pocketers and muggers. A few things you can do to outsmart even the most well-trained thief:
Women, wear a cross-body purse (a big bulky pocketbook will only make you look more appealing to those who are up to no good!) that can't easily be snatched off your shoulder; Men, transfer your wallet to your front pocket and put a rubber band around it to make it harder to remove.
Keep valuables, fancy jewelry, and extra stashes of cash at home–you can carry small amounts of cash, but don't go crazy. Credit cards can always be cancelled, but stolen cash can never be recovered! Also, don't forget to use that hotel safe—place your passport, extra money and other valuables in there for extra peace of mind.
If using a backpack, consider wearing it on your chest so you can keep an eye on it–especially in crowded areas and when riding public transportation.
In addition to all of these tips, consider purchasing a travel assistance membership to supplement your travel insurance plan before you leave. While some travel insurance plans offer medical evacuation coverage, they rarely allow you to choose evacuation to your home hospital.
Even in the best facilities around the world, there are issues of language barriers, expensive medical bills that aren't covered by your primary health insurance (many health plans, including Medicare, will not pay for services received outside the U.S.), and the discomfort of being hospitalized in a different culture, away from your loved ones and trusted physicians.
A travel assistance membership also can assist you with other travel mishaps ranging from lost passports, delayed baggage, prescription replacement, legal assistance, and rescheduling travel plans if flights are cancelled or postponed.
Note: Travelers aged 77-85 will want to select our mature membership—unlike similar plans, we do not require you to fill out a health questionnaire.
 Safe Travels!
Image Credit
Senior couple looking at foliage from Rachel Sarai
Older woman wearing backpack on chest from David Shankbone