With the Olympic flame on its way to Rio this August—and the Zika virus being a top concern for many travelers these days—we've  received several questions regarding the medical landscape in Rio. To help answer these questions, we teamed up with our Chief Medical Officer, Dr. Robert Wheeler, to provide his advice and overall impressions of the health risks present in Rio—and what people can expect if they need emergent medical care while traveling there.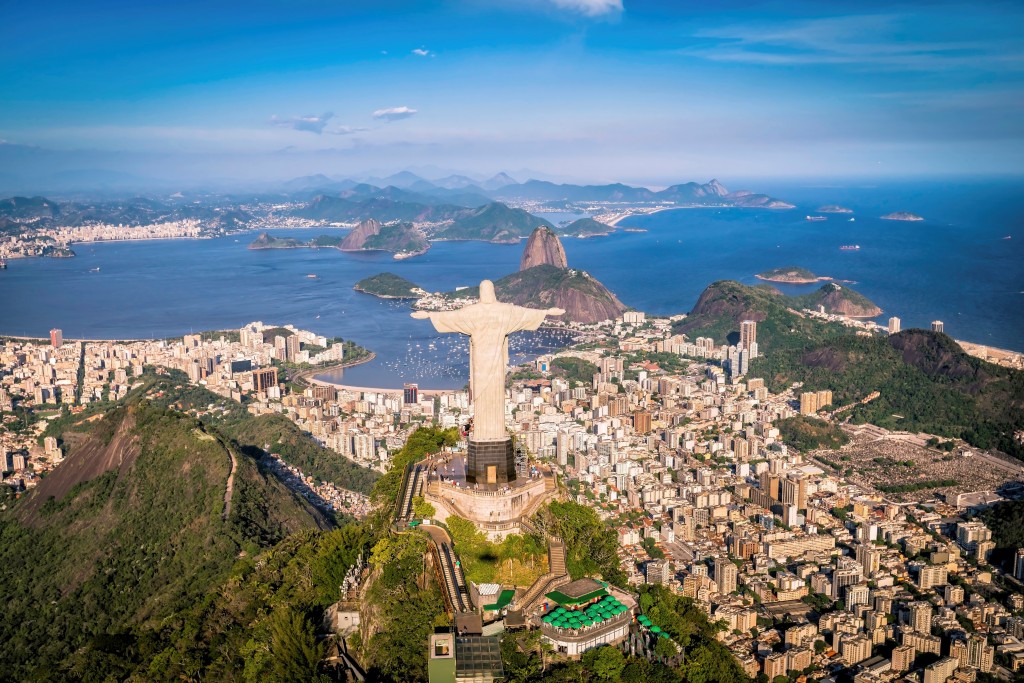 Zika is all over the news and is obviously a big concern for people, including those headed to the Olympics this summer. Do you feel that Rio-bound travelers should be especially worried about Zika?
That is a great question. It's no secret that Zika is causing quite a stir in the travel health world. The WHO declared a Public Health Emergency for International Concern and the CDC issued an Alert – Level 2 for travelers to affected areas, which includes the entire country of Brazil—so this is not something travelers and their organizations should take lightly. However, that said, I firmly believe that people shouldn't panic. Instead, they should properly educate themselves on how to best avoid getting infected with the virus.
That's a great point, Dr. Wheeler. Energy is much better spent on preparation, rather than worrying! What are your top Zika prevention tips for Rio-bound travelers?
Plain and simple, the best way to prevent the disease is to avoid mosquito bites while traveling in an affected region. I always recommend that people wear repellant that contains DEET, picaridin, oil of lemon eucalyptus, or IR3535. Permethrin, an insect repellant that can be applied to clothing, footwear, mosquito nets and tents (but not directly onto bare skin), offers an additional layer of protection. When possible, keep skin covered with long-sleeve shirts and long pants. Limit outdoor activities, especially between the hours of dawn until dusk, when the Aedes aegypti mosquito is most active. This is a very important point as many people think of peak mosquito hours as being from dusk until dawn.
As with any other developing country, it's important to plan ahead for travel to Brazil. What are some common medical risks that travelers should be aware of while traveling in Rio?
Aside from mosquito-borne illnesses like Zika, food and water-borne illnesses like Travelers' Diarrhea, Typhoid and Hepatitis A are also a potential threat. And speaking of water, travelers in Rio should also be concerned about water pollution levels—while the locals have adjusted and swim in the city's waters, visitors should practice extreme caution. In addition to practicing good food and water safety,  I always urge travelers to visit their physicians or travel medicine specialists at least 6-8 weeks before they leave to determine which vaccinations and other preventative strategies are best for them.
What is your overall impression of the Rio healthcare landscape?
Some of the country's best medical care is available in the Rio metropolitan area; however, given the country's current public healthcare status, we generally refer our travelers to a hand-picked list of select private medical facilities. Most private healthcare facilities in Rio can provide care for minor illnesses to serious medical conditions such as heart attacks, strokes and infections. However, for immobile or critical patients, an air ambulance transport may be necessary to transport them back to the U.S once they're medically cleared to travel.
Great insights, Dr. Wheeler! Do you have any last words of advice for organizations who are preparing their travelers for the Rio Olympics?
Well, as I mentioned previously, if a patient experiences a serious medical condition, it's generally in their best interest to be transported from a Rio hospital to a hospital in the U.S. for further treatment. If your organization's health insurance plan does not include international medical evacuation services, purchasing supplemental coverage for your travelers is very important. Also important to note: the local emergency phone numbers in Rio (190 – police, 192 – ambulance, and 193 – fire) are available in Portuguese only. If travelers don't speak Portuguese and need help with a health issue, you may want to ensure they have access to a third-party resource such as On Call that not only provides emergency medical transportation (including medical evacuation), but also language interpretation and translation services.
Want additional travel health and safety advice related to the Rio Olympics? Contact us today.
Safe Travels!