Whether you're traveling for business, school, or pleasure, it's safe to say that things don't always go as planned. (Good thing you always remember to pack your On Call card!) But here's the thing: unless you've actually experienced a travel emergency (a broken leg, lost prescription, stolen passport, or even a legal mix-up), it's hard to imagine how travel assistance could really come in handy or even save your life. Not to worry – tune in each month to see how travelers just like you turn to On Call International every day for help with their travel emergencies, both big and small.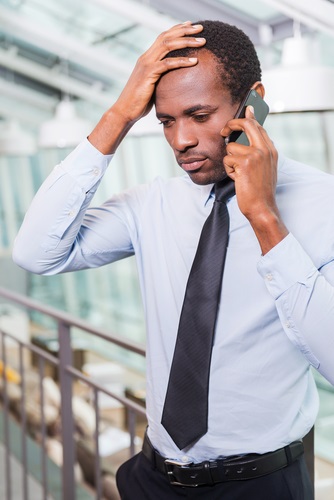 This Month: Benjamin*, a structural engineer, was attending a conference in Australia. During a break on the second day, he received an urgent message from his wife. When he called her, she broke the news that his father had been in a car accident and was in intensive care. Worried about how he would get home in time, Benjamin reached out to his company's travel risk management provider, On Call International, for help.
On Call to the Rescue…
We assured Benjamin that we would do everything we could to get him home. We gathered all of his original flight details, confirmed the nearest airport and made sure he had transportation from his hotel to the airport. With Benjamin's permission, we also notified his employer of the situation and provided them with regular updates.
We helped change Benjamin's original tickets and located a flight with the fewest possible layovers so he could make it to his father's bedside as quickly as possible. He was booked on a flight out of Australia the following morning.
Home with Dad…
We checked in with Benjamin prior to his flight and advised that we would stay in touch with him until we could confirm his safe arrival home. Although it was a long journey, Benjamin made it home to see his father and was by his side during his recovery. Unable to imagine how he would have gotten home from Australia so rapidly on his own, Benjamin was relieved On Call could help during such an unexpected and stressful ordeal.
*Names have been changed to protect member privacy.