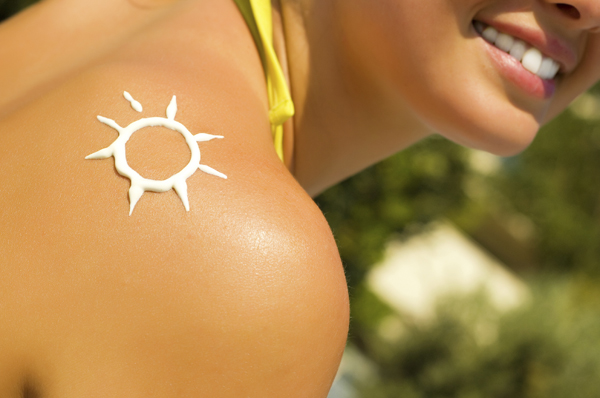 Did you know that many medications can have negative effects on your skin when you're exposed to ultraviolet light? This condition, also known as photosensitivity, can cause symptoms ranging from itchiness to an uncomfortable rash, burns and blisters. If fun in the sun is on your summer travel agenda, you won't want to miss this list of common types of prescription and over-the-counter medications that can trigger photosensitivity.
What this is: a reference guide to make you aware of the risks of taking common medications and spending time in the sun.
What this isn't: an exhaustive list of every type of medication that could have photosensitizing effects, nor is this a list of specific medication names.
Sun-Savvy Tip: Regardless which medication you take (whether listed here or not!) consult with your doctor and/or pharmacist before spending time in the sun.
Acne Medications
Antibiotics
Antihistamines
Cancer Chemotherapy Drugs
Cardiac Drugs
Diabetic Drugs
Diuretics
Malaria Medications
Oral Contraceptives
Pain Relievers
Psychiatric Drugs
Skin Medications (particularly those containing Vitamin A and Vitamin A derivatives, like Retinol)
Surprising Fact: Although a key tool in sun protection, sunscreens (yes, sunscreens!) can actually cause photosensitivity in some people. Those containing UVB absorbers known as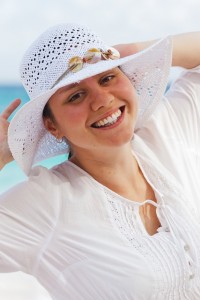 benzophenones are the biggest culprits. Speaking of benzophenones—you may have heard recent claims about the toxicity of the chemical, oxybenzone, which belongs to the benzophenone family. The Environmental Working Group, a leading voice on federal chemicals and pesticide law, believes that if you're worried about potentially toxic chemicals, you should avoid this ingredient (along with Retinyl Palmitate)  in your sunscreens.  For more information, check out The Environmental Working Group's Sunscreen Don'ts and List of Recommended Sunscreens (if this list of 172 sunscreens overwhelms you, check out Good Housekeeping's top 21 picks that meet Environmental Working Group's standards).

Photosensitivity Prevention and Treatment Tips: Identify the photosensitizing agent and if possible, avoid it. In cases where medication is being taken to treat an existing condition and can't be discontinued, follow good sun protection strategies, which includes the use of sunscreen (careful to choose the right one if they are the cause of the photosensitivity!), wearing sun protective clothing and staying in the shade whenever possible.

Safe Travels!